Keeping Memories Personal – The Privacy of Online Photo Editing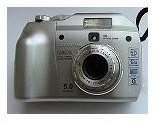 Where And How a Photo is Stored
When you edit a photo online, odds are you are either editing it for yourself or plan on sharing it online. Either way, it is important to learn where and how any photos you upload to an online photo editor are stored. The where is the first key factor.
You don't want to get started only to have the editor's server crash. Check with the website you are editing photos on to see if your images are being stored during the editing process to prevent losing your work until you are finished. Having your photos stored also lets you come back and edit more at your leisure. If you are short on time, having photos stored is a wonderful feature.
The next item to look at is how the photos are stored. Are they stored temporarily, meaning they will be removed as soon as you are finished? Are they stored until you decide to remove them? Some online photo editing sites, like Pixlr, don't require you to even upload files if you have Flash 10 or later. Instead, you work directly in your browser instead of from the site's servers.
Exactly where and how photos are stored are just a few of the privacy concerns you have to deal with. You don't want others to be able to edit your photos because you lost your work, but the file itself wasn't deleted. You also want to make certain any photos you upload go to the website's servers and not a third party. For ultimate security, choose a site that doesn't require uploading files at all.
Are Uploaded Photos Deleted
When dealing with the privacy of online photo editing, the main concern is whether uploaded photos are actually deleted or not. While it may not seem like a big problem, any photos you upload could be shared with all other users if the file is freely available. You may love the photo of you acting crazy at spring break, but you may not want the whole world to see it.
You should have full control over whether your photos are deleted or not. The best way to check is to read the site's Privacy Policy and Terms and Conditions. Both detail what happens to your pictures. If you cannot find clear details, choose a different editor. For many sites, your photos are deleted after a set number of minutes, hours or days. If you use an online editor that stores your photos until you manually delete them, delete files you are finished with to prevent any accidental sharing.
Who Has Access
When you use a website that requires a user name and password, you feel fairly safe and assume you are the only person with access. The only way someone else would access your photos is if they knew your account information. But what about sites that require you to upload photos without user information? Who else has access to what you upload?
Since there are no real security restrictions, it is possible that anyone with access to the website's servers could access your photos. With thousands and even millions of photos being edited each week, the possibility is slim that anyone is actually taking the time to go through them.
The only way to prevent this is if the website restricts access to a photo to the original IP address. Your IP address is tied to your computer at the time you upload the photo. Anyone without that IP wouldn't be able to access it.
Once again, this isn't likely to happen, but without user information, hacking into a server is easier. Whether it's a company's employee or a random hacker, your photos are vulnerable while you are editing.
Best Security Options
If you are truly worried about online photo editing, look for secure editors. If you don't want to sign up for an account, look for photo editors allowing you to access the photo from your browser instead of uploading it to their servers. You use their software, but the photo remains on your computer.
If you want to keep your photos in the editor until you're finished, choose a site which requires you to set up a user name and password. This is the safest way to prevent hacking.
Another option is to choose a site that clearly lists how long photos are stored before being deleted. Some sites start with times as short as five minutes.
If you are concerned with personal information being sent along with your photo, consider stripping all photo meta data before uploading it. Some digital cameras store private information such as addresses, the camera owner's name and even GPS coordinates of the photo's location. This removes all personal data before uploading to prevent anyone from seeing anything other than the photo.
Image Credits: WikiMedia Commons / Bela
Why Worry
Many people may wonder why photo privacy is even an issue. First of all, you are the owner of the photo and should have full control over who sees or uses it. Think about social networking sites. You only share your photos with your friends. If you don't want everyone to see the photo, you don't share it.
The second issue deals with copyrights. You own the photo and it may be an amazing shot you want to sell or use a logo. If someone else accesses your photo while in the editor, they could take all the glory for themselves. You shouldn't have to fight for what is rightfully yours. Keeping it safe to start with prevents issues down the road. Even if someone steals it afterwords, you can prove you posted it first.
References
Source: Author's Own Experience