Managing Your Computer Privacy: Linux Tips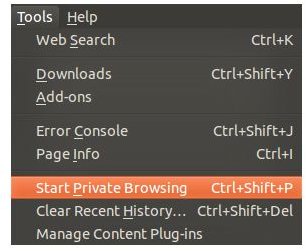 Cookies, Spyware and Adware: A Threat to All
Linux users are notorious for dismissing online threats as being "Windows-specific," regularly considering their operating system distro to be above the regular threats encountered by Windows owners.
However these dismissals do not stretch to the threat of adware and spyware, not to mention standard tracking cookies, the use of which can all impede on any Linux user's privacy.
Additionally, keeping a Linux machine password protected is vital if you are to retain control over your personal data. Various privacy options are available for Linux computers, allowing you to stay one step ahead of any threats that might come along…
There are various ways in which Linux can be shored up to protect your privacy, some of which are far too complicated to go into here. We're going to focus instead on options that are available in the GUI, rather than the console, using Ubuntu 10.10 as an example.
Protecting Your Linux Computer Privacy Online
The browser of choice for Ubuntu is Firefox – the operating system comes with Mozilla Firefox pre-installed – so it makes sense to use what is probably the most secure browsing option available.
If you're looking for a way to browse the web and keep your history of visited web pages private, you should use the Tools > Start Private Browsing option, which will prevent a record of your visited pages form being stored in the browser. Note that a record may be stored elsewhere, however, such as on a local gateway server.
Further security options are available in Mozilla Firefox in the Edit > Preferences > Privacy window, where changing the default Firefox will: drop down box so that it displays the Use custom settings for history option will display various options that you can use to specify how history will be recorded, whether or not your history of downloaded files is retained and how the browser will handle cookies. You might even choose to delete cookies, although note that not all of them are designed to direct advertisements to your browser; many are used to help you shop online or use discussion forums.
Meanwhile in the Edit > Preferences > Security screen, you will see that you can prevent Firefox from remembering passwords for the sites you visit, block sites that are considered dangerous and warn you when sites attempt to install software on your computer. Finally, the Edit > Preferences > Content provides the option to enable or disable pop-up windows that some web pages use.
Physical Security – Protecting Your Privacy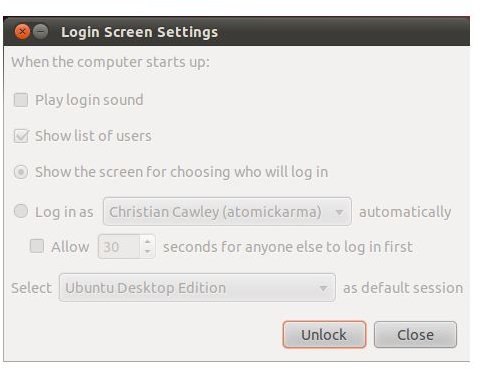 You should remember, however, that maintaining the physical security of your computer and the files and folders within can save a lot of trouble. By setting up your Ubuntu computer with a user password you prevent others from accessing it.
Using the System > Administration > Login Screen settings box you can determine how the login screen should behave, as well as prevent a list of users and their usernames from being displayed by disabling the Show list of users option.
You can also set your Linux computer to lock via System > Preferences > Screensaver – the options Activate screensaver when computer is idle and Lock screen when screensaver is active should both be activated, and you can also specify a timeout by adjusting the slider.
Remember to use these options to maintain the physical and online security of your computer in order to maintain your privacy.
References
Source: Author's Own Experience.
Screenshots provided by author.