Windows Computer Privacy Options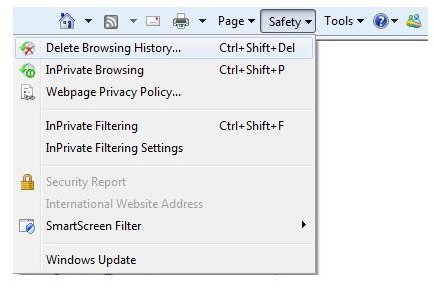 Protect Your Computer's Security and Privacy
The last thing you want to happen when you leave you PC unattended is that someone should come along and steal, delete or corrupt any important data that you have installed.
Yet many users find the idea of setting a user password to be anathema, while they hop onto the web at will and start surfing and browsing, picking up tracking cookies and in some cases adware that presents just as great a threat to computer privacy as having no password.
Windows computers feature various privacy options that can be used to protect your online behaviour and your data security. These are easy to setup and it is vital that you should be aware of them.
Windows Computer Privacy Options – Physical Security
Before you start worrying about online security and privacy for your Windows PC, it is wise to consider the physical security aspect of your computer.
After all, there is a certain skill involved in creating malicious software (malware) that can be used to copy and destroy files on your computer, record key strokes and even observe what websites you visit, but such software can be installed just as easily locally as it can across a network.
Additionally files and folders can quickly be copied to a USB storage device or documents printed out by a physical intruder on your PC, and whether you are working in a large organization or in a small box room in your own house, your computer is at risk.
To this end, it is vital that you ensure your Windows computer has a secure password to prevent access by unauthorized persons, as well as a password protected screensaver.
You can set a password for your Windows 7 account by going to Start > Control Panel > User Accounts and Family Safety > Change your Windows Password. Additionally, you can set your screensaver to be unlocked only with a password via Start > Control Panel > Appearance and Personalization > Change Screen Saver, selecting a screen saver and then checking the box next to On resume, display logon screen. Click OK to confirm these changes and feel more comfortable about leaving your PC unattended.
Windows Computer Privacy Options and Settings
Of course, online privacy is just as important as physical security, and with one shored up you can turn your attention to the other.
Successful protection of your online privacy in Windows requires two things: a good, up-to-date browser, and competent security software.
Internet Explorer features privacy controls that you can alter to change how the browser handles cookies. This is available via Tools > Options > Privacy and controls how cookies are treated by your computer and the websites you visit. A slider will adjust the settings allowing you to Accept All Cookies, Block All Cookies and all of the options in between. If you have online privacy concerns regarding the tracking of your online behaviors for commercial gain, then this is the place to begin addressing them.
Private browsing can be activated in Internet Explorer via Safety > InPrivate Browsing, a method of browsing that will prevent your Internet history from being recorded on your computer (although it may be recorded on your organization's web filtering server if you're browsing at work).
The most recent full version of Internet Explorer is Internet Explorer 8, but Mozilla Firefox is probably the safest browser to use. The most recent version has various security features to protect you from phishing sites, and it also lets you know when you are using a secure connection for transactions and other sensitive tasks.
Your chosen security software should protect your computer against unauthorized intrusion, and in conjunction with the Windows Firewall (Start > Control Panel > System and Security > Windows Firewall), you might run Windows Defender, a free download from Microsoft designed to protect your computer from malware and spyware.
References
Source: Author's Own Experience
Screenshots provided by author