Rules of Facebook Photos: Privacy & Legal Issues Regarding Posting Photos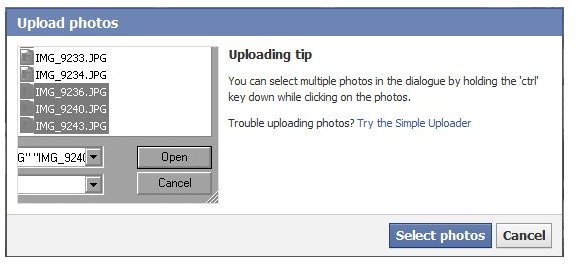 Privacy and Legal Issues
Sharing photos online has become and ever-popular activity with the explosion of social networking services such as Windows Live and Facebook. With these tools you can upload your favorite pictures from your camera, phone or PC and share them with the world; you might share pictures of birthday parties or holidays, get-togethers or even just your progress on a video game.
However, the inclusion of other people in your images can lead to an interesting problem, namely: are there privacy and legal issues surrounding the posting of photos of other people on Facebook, and if so, how do we get around them?
This question is an important one. Certainly, you can "un-tag" yourself from a photo, but the photo still exists. You can hide photos from appearing on your own profile, but you cannot delete photos from another person's profile. What does Facebook have to say about this?
Facebook's Attitude on Your Photos
According to Facebook's Statement of Rights and Responsibilities (found at www.facebook.com/terms.php) anyone that has uploaded images is giving away all rights to the image for the duration of their time on the site:
For content that is covered by intellectual property rights, like photos and videos ("IP content"), you specifically give us the following permission, subject to your privacy and application settings: you grant us a non-exclusive, transferable, sub-licensable, royalty-free, worldwide license to use any IP content that you post on or in connection with Facebook ("IP License"). This IP License ends when you delete your IP content or your account unless your content has been shared with others, and they have not deleted it.
So, even if you delete photos you upload, if others have shared or been tagged in the photo still have it existing on their profile, the image persists.
Posting Photos of Others
Anyone who wants to leave Facebook, therefore, will find that they still have a presence even after they have gone in the form of photos on other people's profiles.
However, there is even more to the story. According to Facebook's Privacy Policy:
We may also share information when we have a good faith belief it is necessary to prevent fraud or other illegal activity, to prevent imminent bodily harm, or to protect ourselves and you from people violating our Statement of Rights and Responsibilities.
This may include sharing information with other companies, lawyers, courts or other government entities.
While the old adage "if you've done nothing wrong you've nothing to be afraid of" might be rolled out here, it is clear that Facebook has no interest in the privacy of its users; if it did, then basic and accessible controls would be in place for each user to spend time tailoring the profiles.
So, what to do to get rid of unflattering, harmful or potentially damaging images? You can write to Facebook to remove a photo, but they will not do so unless it violates their Rights and Responsibilities. Otherwise they suggest you write to the person who originally uploaded the photo to have them remove it.
Ultimately, Facebook is a business first and a social network second. As such any concerns you may have about privacy and related legal issues and posting photos of others are covered by their terms and policies.
If in doubt, don't upload an image of someone if they have specifically requested that you do not. However as long as the image is tasteful and doesn't breach Facebook's terms then you should be free to upload and share it.
References
Sources:
Screenshots provided by writer