Online Fraud Detection Techniques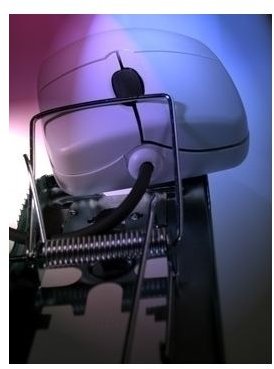 The Threat of Phishing
With attempts to steal credit card details and phish personal data arriving in your inbox (or hopefully your spam folder) on a daily basis, how can you tell when your endeavours to remain safe from these security and privacy threats have been thwarted?
It is easy to assume that because you have taken steps against phishing and credit card fraud – by way of software and satellite services associated with your bank or credit card company – that everything is all well and good with your finances.
However you should never rest on your laurels. Easy online fraud detection techniques can be employed to check that your accounts remain secure, in your name and without extra lending that you didn't know about.
(Image via creativecommons.org)
Checks and Balances
Obviously the first things you need to look into are your personal finances, and their current status. This is most easily done via your periodical bank statements, where you can check all incomings and outgoings, but you should also check your credit card statements, savings accounts, any bonds you have and even borrowing against your mortgage if you have an offset mortgage.
After you have done this, you should also contact a recognised credit reference agency and get a copy of your credit history to look for any potentially fraudulent attempts at borrowing.
Credit Monitoring
Some see this sort of service as legal, institutionalised "scareware" but credit monitoring is very useful if you're prepared to pay for it and have concerns that you might be targeted at some point by credit card fraud. If you have been a victim of credit fraud in the past, you might be interested in this type of service, which allows you to avoid manually checking your credit activity by employing a company to do it on your behalf. They will then contact you when attempts have been made to borrow money in your name.
These businesses usually operate on a monthly or annual subscription basis, so make sure you know which of these you have signed up to - you don't want the service to suddenly end!
Other Accounts
If you have been the victim of phishing – the act of fooling you into divulging certain personal information – or simply had your computer hacked by way of a keylogging Trojan, you might have inadvertently presented some vital personal information to criminals on a silver platter.
With the standard "name, date of birth, mother's maiden name" collection of details farmed from you, criminals can create accounts in your name and borrow money. But even with a small subset of data it could be possible for a hacker to guess your PayPal or password and start gifting themselves money from your account.
As such, remember to check all other accounts in which you might have money stored.