Review and Performance of PC Tools Privacy Guardian 4.5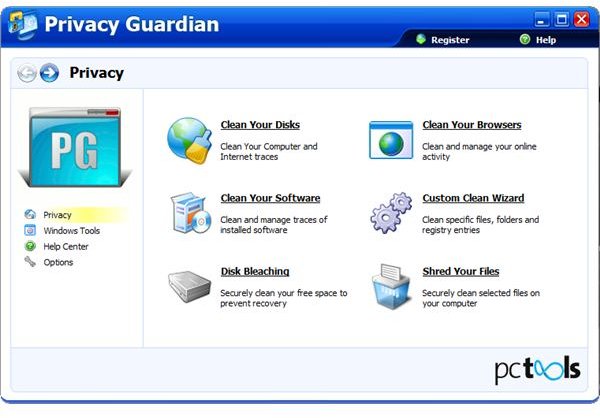 What is Privacy Guardian?
PC Tools Privacy Guardian is an Internet privacy program that will delete unnecessary files in Windows. It can clean Windows temporary Internet files, browsing history, search history, clipboard and other files that can pose privacy issues. Maintaining a computer is important to claim the hard-disk space used by programs such as Internet Explorer, Safari, Chrome, Opera and Firefox. It can remove temporary files that were stored by Adobe Reader, Microsoft Office, Flash Player, instant messenger, iMesh and many others.
Key Features and Options in Using Privacy Guardian (5 out of 5)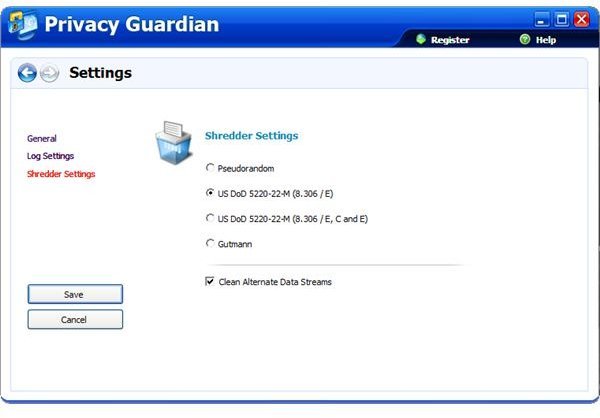 Similar to some tune-up and privacy cleaning programs, Privacy Guardian does not only delete temporary files but it can securely delete files. An option to bleach or wash the free disk space is also available when using PC Tools Privacy Guardian 4.5. The file shredder in Privacy Guardian is using the US Department of Defense standard (DoD 5220.22-M) file recovery method but you can configure the program to Gutmann or Pseudorandom methods.
Privacy Guardians also includes an option to customize which files or path in Windows to clean up. The custom clean wizard will help end-users to adding the location of a file or folder to delete.
The program also provides easy access to several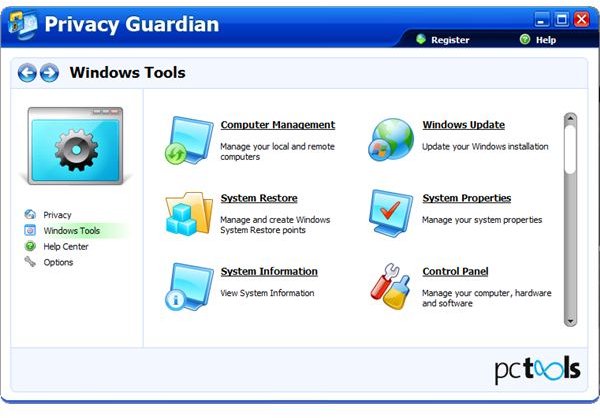 instead of using Control Panel or search function in Windows to launch them.
System Requirements and Installation (4 out of 5)
You can install Privacy Guardian in XP, Vista and Windows 7 computers. It's unfortunate that software vendors continues to bundling the installer of their programs with unnecessary and third-party application. PC Tools Privacy Guardian's installer is bundled with Google Toolbar.
The installation of the privacy software of PC Tools is straightforward. It will add a startup item in the current user profile. It's also going to add an ActiveX control with the file name Grtransferctrl.dll which is located in the downloaded programs directory in Windows. Another addition in the system when installing Privacy Guardian is the context menu extension, ShredderShellExtension.dll so you can right-click any files or folders for the program to securely delete.
Performance of Privacy Guardian (3 out of 5)
Privacy Guardian's method of cleaning the computer is not very attractive because a computer restart or refreshing Windows is required each time it will finish cleaning the computer for temporary files: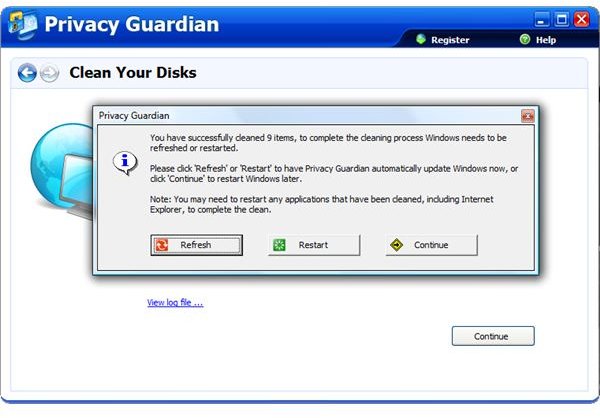 Another issue that I noticed in using Privacy Guardian is that it pre-checked some browsers that were not actually installed in the test computer. It also added Netscape in the list of browsers that is no longer supported or the development has been stopped since 2008.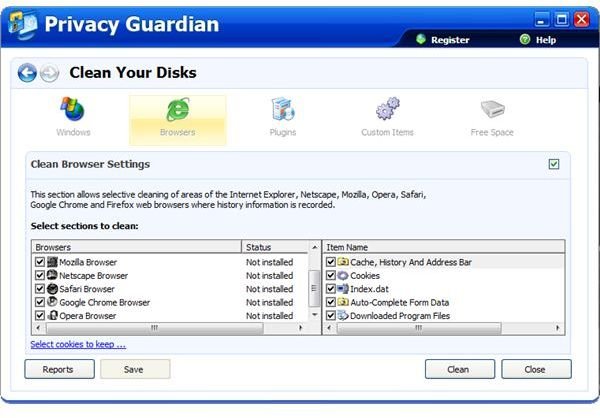 There is no option to choose which cookies to keep on Opera, Safari and other browsers except cookies in Internet Explorer, Chrome and Firefox.
When I tried using Privacy Guardian to clean Firefox cache, history, form data, cookies and download program files, the browser opens that as if I used the command in the system to display opened windows as side-by-side. It did however succeed in cleaning the computer and browser's temporary files.
Price to Value and Support (3 out of 5)
A single license with 1 year of subscription is $29.99 which is an obviously expensive privacy cleaning program. The product support is offered via support forums. The good news is that the program is being updated and continues to be supported which means the above issues have the chance to be addressed.
Conclusion
Privacy Guardian requires another program update by fixing some issues I mentioned in this article. It's best to use other privacy cleaning software such as CCleaner, which is freeware, until the vendor comes up with better version of PC Tools Privacy Guardian 4.5.