What Is the Best Free Form Filler for Firefox?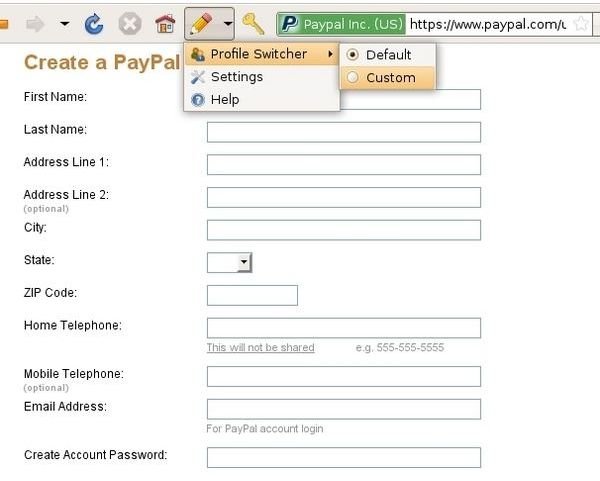 Best Firefox Form Filler Extension
All of those forms you have to fill out can drive you crazy. How many times do you enter the same information into sign-up forms, registration forms, even to buy something or make a reservation? A form filler can automate this boring task and eliminate you from having to type your name, number, address, zip code, and more each time a website needs more information about you.
Autofill Forms (AF) is one of the best free form fillers for Firefox as well as one of the best Firefox extensions available. It is a free Firefox add-on that enables the user to input the most commonly requested information in one place. Then, this Firefox add-on uses that data to automatically fill out online forms for you. It works for various forms of input. For example, one commonly asked for item is the user's gender. Autofill Forms works whether that data is requested as a checkbox, a radio button, or a text field. AF fills in the form fields with a single click.
The best thing about Autofill Forms is that it allows you to create multiple profiles to use for filling out different forms. For example, on a shopping website where you are making a purchase, you'll want to use your real name, address, and phone number. But, on a gaming forum, you might want to use a pseudonym and leave the address information blank. Likewise, you might want a personal profile with your home contact information and a business profile with your work address, email and phone number instead.
Of course, there are million ways to ask for the same information and it seems like online form creators are determined to use every one of them. A phone number field might say, phone number, home phone, business phone, cell phone, mobile number, and so on. If Autofill Forms can't figure out what the field is asking for, it will leave the field blank. However, you still don't have to type in the information. Just right-click the empty field and use the pop-up context menu to let Autofill Forms know that zip code and postal code are the same thing.
Best Free Form Filler for Firefox with Security Too
While Autofill Forms is a great form filler for Firefox, there is another extension that offers much of the same flexibility. Even better, it synchronizes your profiles across different computers. The free LastPass add-on for Firefox is actually a password management extension. It stores and synchronizes your passwords across multiple browsers. However, since the purpose of many forms is to sign up for some form of user account, it makes sense that your form filler also manage all of those passwords you have to enter as part of the form.
Rather than use the same passwords on multiple websites – a bad idea – LastPass will generate a random password to fill in the form with and then remember that password for you. That way, you have secure, unique passwords for all of those accounts you create by filling out forms.
LastPass also allows you to create multiple profiles to use for automatically filling out forms in Firefox. In fact, it functions in much the same way as Autofill Forms.
Which is the best free Firefox form filler for you depends on whether you want your form filler to only fill out forms, or whether you don't want to have two different extensions to handle filling in forms and remembering passwords. If you don't want a password manager, use Autofill Forms. If you want to make password management part of auto-filling in forms, then use LastPass. Either way, you can't go wrong.
Screenshot by author courtesy of AutoFill Forms