Hints, Tips and Tricks for Using Gateway Bible Search Online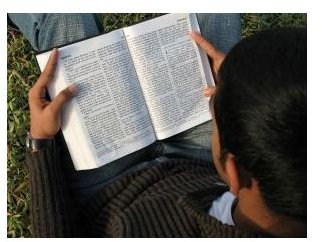 Overview
Gateway Bible Search is a helpful Bible study tool. You can use the site as a Bible concordance to enrich your current studies, as your primary Bible when you are away from home, or to simply look up a passage on the fly. Once you realize all of the search features available on the site, though, it will most certainly become a favorite resource.
Basic Search

When you just need to look up a chapter, verse, word or phrase quickly, you can use Gateway's quick search feature. Simply type what you are looking for into the Quick Search box on the site's home page. Select the Bible version you want to search from the drop down list and click Search the Bible.
Gateway presents all of the applicable results. This may be a single passage or chapter, if you entered a Bible book and verse. It may also return pages of options, if you searched a popular word, such as "love" or "hope."
Passage Lookup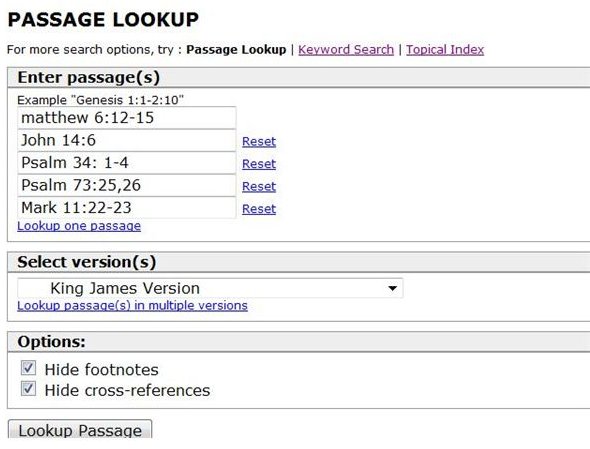 Another way to look up a particular passage is through the Passage Lookup search. Click on Passage Lookup in the left pane of the home page to access this option. The benefit of using this Gateway Bible search is that you can look up as many as five passages at one time using this method. Click the Lookup Multiple Passages link at the bottom of the Enter passage(s) box.
Type in the book, chapter and verse or verses of one passage into each box. Choose the Bible version you wish to search in the Version drop down menu. Choose whether or not you want footnotes and cross-references, and then click Lookup Passage.
Each verse is presented in a separate section of the results page, along with several advanced options. For instance, you can change the Bible version, listen to a reading of each passage and view commentary related to the passage.
Keyword Search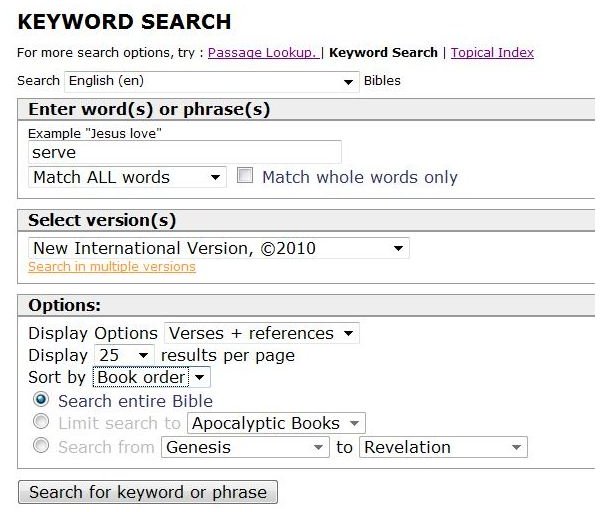 Select Keyword Search in the left pane of the home page to search words and phrases with many advanced options, as well. Select the language you want to use for the search. Type in a keyword or phrase and choose whether you want to search all of the words, any of the words or the exact phrase. Select the Bible version you wish to search next. Choose other advanced options, such as whether you want results sorted by book or by revelance and click the Search button.
Gateway presents the results with the passages displaying the keyword or phrase you entered, along with links to the passage in context and the entire chapter.
Other Tools
Along with all of these search options, Gateway also offers many tools to enrich your Bible study. Be sure to check out the Additional Resources tab to find Bible reading plans, information on Gateway Mobile and more.
Image Credits
Bible Study: sxc.hu/abcdz2000
Screenshots: Tricia Goss