Job Search Help: Finding the Best Job Search Engines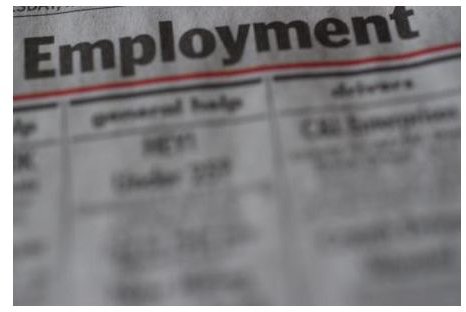 Jobing
The first in our list of job search engines is Jobing.com. This job board that helps you find jobs listed in your region. To begin using Jobing, type your zip code or city and state into the box on the main page. You can narrow or expand the region in which you want to search. You can also browse all of the local job listings or use the Advanced Search feature to seek more specific job ads. One of the reasons Jobing makes the list of best job search engines is the class of employers that typically post jobs on the site. For example, some searches of random cities presented listings from Discover Financial, The American Heart Association and McAfee Software.
Jobing has other resources that can aid you in your job search, as well. For instance, on the Video tab you will find instructional videos to help with interviews, note taking and more. On the Career Resources tab, there are local resources from which you might benefit. The JResume tab will help you create a resume and more.
Career One Stop
Sponsored by the U. S. Department of Labor, Employment and Training Administration, Career One Stop is also a great job search engine. Use it to search for state-specific jobs, government jobs and more. Be sure to check out the abundant resources offered on this site as well. You can explore careers, take a self-assessment to learn what type of job best suits you, find out current employment trends and what's hot in the job market right now, get help deciding whether you should relocate and more. You will also find resume advice, sample cover letters and interview tips, so once you find the job of your dreams you can increase your chances of landing it.
Image credit: morguefile.com/KevinP
Monster+Hot Jobs
Monster has merged with Hot Jobs to become Monster+Hot Jobs, which means two of the top job search engines are now in one place. You can use this search engine's quick search feature to browse jobs by category in your area, or perform an advanced search for more precise results. You can also search by company, search internationally and create a profile to save your searches. Career tools and a resume builder are at your fingertips as well.
Media Bistro
Some of the sites in this list of job search engines are geared toward specific types of jobs and industries. One such search engine is Media Bistro, which posts job opportunities for journalists and new media professionals. Whether you are seeking a writing or editing position, a media advertising career, a job in media design or any other related type of employment you will want to check out this site. Along with job advertisements, you will find online courses, a freelance marketplace and more.
Continue to page 2 to learn about Simply Hired, Dice, Career Builder, and more excellent job search engines.
Simply Hired
When you are seeking employment, you might wish you could be Simply Hired, and this job search engine can help. Search all jobs by location or search by one of several preselected categories. You can log into Facebook via the site and find jobs at your Facebook friends' companies, as well. In fact, Simply Hired is a metasearch engine, which means that it finds jobs listed on thousands of other sites, putting everything nicely in one place.
Indeed
Another metasearch engine that aggregates job postings from across the web, Indeed makes it easy to search everything from job boards, newspapers and even the career pages of corporate websites. Enter the "what" (job title, keywords or company name) and the "where" (city, state or zip code) to browse all the results, or use the advanced search feature to find even more precise listings. Indeed offers a bunch of great tools, as well, such as browser plug-ins, job alerts and more.
Dice
If the type of job you seek falls under the "techie" category, Dice might be one of the best job search engines for you. You can perform a basic or advanced search, or post your resume and wait for employers to find you. Dice offers resume advice, news, a discussion forum and an in-depth learning hub to help give you an edge over other applicants.
Career Builder
If you want to browse local newspaper employment pages but don't have a paper handy, check out Career Builder. The largest job search engine site in the U.S., Career Builder posts job ads from more than 100 newspapers as well as popular portals, such as MSN and AOL. Aside from searching, you can post a resume, set up job alerts, get job recommendations and benefit from online advice and resources.
Craigslist
Craigslist makes this list of job search engines with a caveat: You must be watchful for scams! If the grammar is poor or certain words do not make sense in a sentence, if the job poster requests identifying information or any exchange of money, or if the "employer" lives in a far away land, pass on the opportunity and keep looking. Remember the old adage that if it sounds to good to be true it probably is. Otherwise, Craigslist is often a treasure trove of local job opportunities.
On Target Jobs
On Target Jobs is the parent company of several niche job search engines, such as HEALTHeCAREERS Network, MedHunters, BioSpace and Hcareers, which caters to those seeking jobs in the hospitality industry. If any of these fields match your desired vocation, this search engine might the best one for you. Even if you do not fall into these categories, be sure to check out this site as they also offer local career searches via Regional Help Wanted, which operates more than 350 local job boards across the U.S. and Canada.