Search For Domain Name: What You Should Know About Domain Name Search Engines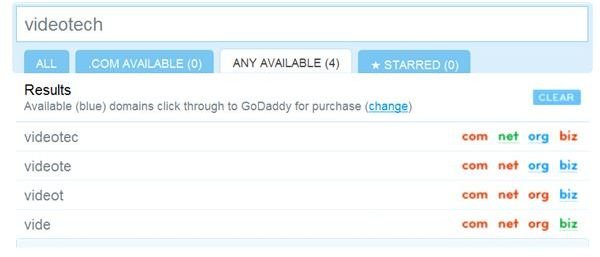 Why Would You Need a Domain Name Search Engine?
If you're setting up a website, a domain name is one area you need to take a serious look at. A domain name should tell what your domain is about. Domain name also plays an important part in search engine rankings. A case is point is a domain name with a keyword that has a high search volume.
Provided your website has ample content that reflects a keyword, you website would be looked upon more favorably by search engines because it has the keyword in its domain name.
You may already have done your keyword research and identified a domain name with the keyword in it. The next step would be to check the availability of the domain name so that you could go ahead and register the keyword.
Coming up with a good domain name — one that reflects what your website or blog is about and one that works well with a search engine — is a trying task.
Sometimes you may spend hours brainstorming a suitable domain name. If you can't come up with anything that satisfy you especially if your preferred domain name has been taken, then you could try using the help of a domain name search engine.
How can a search engine specifically for domain names help here? It can help you come up with suggestions for domain names which you may not have thought of.
Domain Name Availability Search Caution
Why use a domain name search engine when you can use a web hosting website to search for the availability of a domain name? Well, a web hosting company may be the easiest route to check the availability of a domain name and register the same. However, not all such companies can be trusted.
There have been instances when a certain domain when searched through these websites showed the availability of the same. However, when the domain name is searched minutes later, the message returned is someone has taken it up. Now the person who originally wanted the domain would now have to purchase it for an exorbitant price from the company or person who has snapped it up.
I'm not saying all domain name registration companies do this, but it pays to be cautious when searching for the availability of domain names through these websites. This should be the case especially if the domain name is a brand or a company name.
The safer option would be to resort to domain name search engine.
This article will take a look at Domize, a popular domain name search engine, to give you an idea of the features you can avail yourself of in a domain search engine.
Domize
Domize has an unassuming grayish-blue, dull interface that strains your eyes to use, but its features are sure to leave you impressed. All you have to do is type in a word without the www. or .com and within seconds you'll know whether a domain name is available as shown in the screen shot below.
If a domain name is already taken, it will be highlighted in red. Move your cursor over a taken domain name and you'll see a preview of the live website with the registered and expiry dates.
If a domain name is highlighted in blue, it's available to be registered and you'll be pointed to websites that will allow you to register it online through Go Daddy and 1&1, among others. If it's highlighted in green, then it's available for purchase. The price will be shown and you can click through to buydomains.com to complete the purchase process.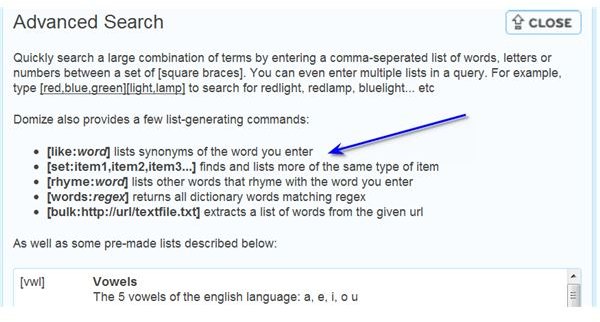 If the domain name available is not to your satisfaction, then you can click on Any Available button for suggestions. All the domain names available are listed.
Under Options, you can search for domain names with little-known extensions like .at, .be, .es, .dk and so on.
Under Advanced, you can use the list-generating commands provided by Domize, which allows you to find synonyms of the word you enter for the domain and list words that rhyme with the word you entered.
.
Other Domain Name Search Engines
Other domain name search engines you could consider are namedroppers.com and pcnames.com. These search engines have on the most part, similar features. As to which search engine you choose to use is a personal preference.