Top 5 Flight Search Engines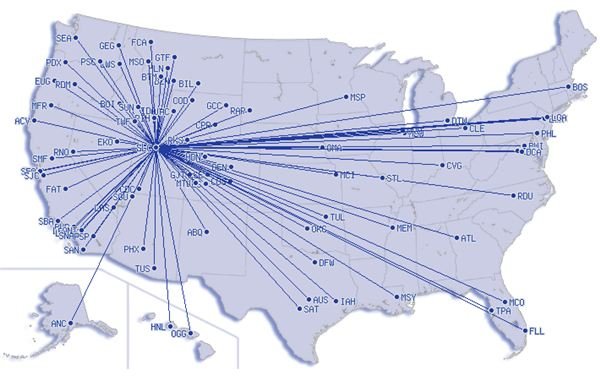 Kayak.com
One of the top flight search engines is Kayak (https://www.kayak.com/flights). At this one-stop travel site, you can search for flights from any
airline between any airport and sort them by date and time. You can even choose different airlines for departure and return flights. One feature that makes Kayak particularly useful is the ability to configure email alerts that will send you price quotes periodically via email, letting you track pricing patterns pertaining to your upcoming travel plans.
The incredible flexibility of Kayak lets you take charge of your flight plans by giving you the information you need to choose the price and the schedule that fits you best. While you are shopping for flights at Kayak, check out to see the other travel planning tools found on the site that will help you make all your travel arrangements including rental cars, hotels, and special package deals.
Monmodo
A key feature of flight-finding search engines is that they will take your place of departure and your destination and let you explore options that fit your schedule and you budget. Monmodo (https://www.momondo.com) meets those criteria by helping you understand when leaving at a different time, traveling on different days or through different airports. Find the right combination that will get you the price you need while still accommodating your schedule. Monmodo is an airline and travel metasearch engine that collects pricing not just from the airlines, but from other travel search engines online. This lets you use the powerful features of Monmodo without any need to worry that you are missing out on any of the offers found on the other sites.
SideStep
SideStep (https://www.sidestep.com) comes complete with mobile apps for the major smartphone platforms so you don't have to change flight search engines just because you are away from the office. Find special deals on international and domestic air travel, cruises, rental cars, hotels, vacation packages and more all at this one powerful Web site that puts you in charge of your travel. Discover how buying tickets at the right time can save a lot of money. Look for new features to come to SideStep as a result of its impending partnership with Kayak. You can literally SideStep the airlines and some of the confusing travel sites to get a no-nonsense travel partner on your side.
Expedia
One of the most well-known of the travel search engines is Expedia (https://www.expedia.com), a place made famous for its fee-free bookings and its versatile interface that helps travelers survey all the flight possibilities that could possibly fit their schedule to take the mystery out of flying. A unique feature of Expedia, the "last minute" flights feature, helps you plan a getaway to some of the most popular destinations at a low cost by taking advantage of empty seats that airlines would rather sell at a discount rather than fly empty. Expedia also offers impressive package deals that allow travelers to save hundreds of dollars by bundling travel services from airlines, hotels, car rentals, and other services.
FlightSearch
The last of the search engines discussed here is FlightSearch (https://www.flightsearch.com), a bare-bones, no-frills interface that specializes on one thing: helping travelers by helping them find cheap airline flights.
Start Shopping Now
Use these top 5 flight search engines to start shopping for your next trip now. Check them all to make sure that you get the best possible flights that meet your requirements.