Anonymous Search Engines: A Quick List of 4 Non-Tracking Search Engines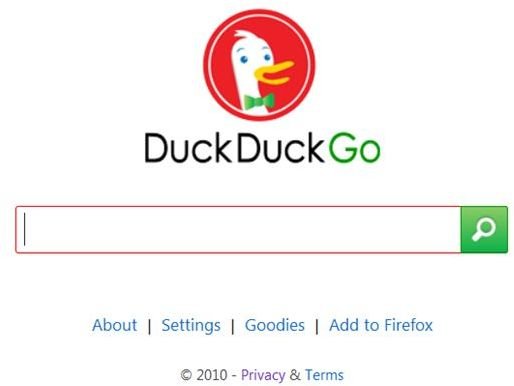 Most search engines offer you a quick way to find information, but there is a downside as well. It's well known that they capture your personal information for various uses. Details such as your search history, browsing habits, your physical location and your IP address are among the details search engines keep a record of.
If you want to safeguard your privacy while using search engines, the solution is anonymous search engines or non-tracking search engines.
Here is a list of anonymous search engines you would want to try out.
Ixquick
Ixquick claims to be the first website not to record their users' IP addresses. They have been doing this since January 2009. They also provide the assurance that any information that is captured by their website won't be shared with a third party.
The search engine is clear about its mission - to introduce more features that protect the privacy of users. In 2008, the website was awarded the first European Privacy Seal from European Data Protection, making it the first search engine approved by the European Union.
Try it out at www.ixquick.com
StartPage
Launched in 2005, StartPage is another anonymous search you should consider if you don't fancy your personal details being recorded online. The company started removing all log files which held any personal information as early as 2006. Beginning 2009, it stopped recording the IP addresses of its users. You can avail yourself of StartPage's Ixquick proxy server to surf the Internet anonymously.
Hide My Ass!
If Google is your favorite search engine, you can still use it as a non-tracking search engine via Hide My Ass! With HMA, you can use Google to search without your browsing history being recorded.
When the search results are displayed, you can choose to visit a website directly or via HMA's free web proxy. If you use the second option, your IP address would not be revealed and you'll appear to be surfing from another country.
There are preset proxies for such sites as YouTube, FaceBook, MySpace and Gmail.
DuckDuckGo
**
The name may sound like some kind of a cartoon character, however, this is one anonymous search engine to take seriously. DuckDuckGo calls the recording and storing of personal information by search engines `search leakage'. The site uses the breadpig proxy to ensure that you get to surf anonymously.
DuckDuckGo is versatile when it comes to search settings. You can customize this anonymous search engine according to your preference using the Result settings and Privacy settings.
Under Result Settings, you get to turn on or off safe search, choose results from a region (country) and open results in a new window.
Under Proxy Settings, you get to turn on or off redirect (prevents search being shared with the sites you visit), choose whether to display address bar or turn on or off HTTPS (feature which encrypts searches).
Start searching at https://duckduckgo.com/
Image Credit: Screenshots by the Writer.