Understanding the Google Search and Email Tracking Reporting to Law Enforcement Policy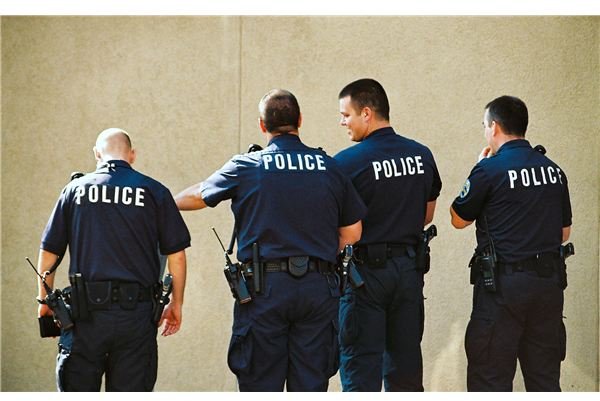 Google's Policy on Law Enforcement Cooperation
Google is well-known for its concise record keeping. Past searches stored within the Google database can be sorted by search term or IP address, and stored email tracking information from Google Gmail can accurately identify the IP address that messages originate from. Given Google's ability to locate the point of origin of searches and email messages, some people are concerned with the possibility of results from Google search and email tracking reporting to law enforcement. Policy at Google dictates what information can be shared with law enforcement agencies and the conditions under which this sharing is done; personal information isn't handed over to law enforcement unless it is in line with Google's policy.
Image Credit: Photo by Mary R. Vogt. Used with permission.
How Google Cooperates with Law Enforcement
As described in Google's privacy policy, Google search and Gmail email tracking information is stored on secured servers which are not available to the public. This prevents access to data that could be used to identify Google users based on their search history or email contacts. If presented with a court order or warrant that asks for specific information, however, Google has to comply with the request and allow access to the email tracking data or Google search information that is requested in the order. Google takes search and email tracking data reporting to law enforcement seriously, and only turns over the specific data that is requested in the warrant or court order. This allows them to comply with the law while maintaining the privacy of their users as best they can.
What Information Is Shared
The information that is shared by Google when search or email tracking information is requested by law enforcement depends on the nature of the request. Because of the immense amount of data that Google maintains on its users it would be a violation of their privacy policy to present law enforcement with any more information than what they are specifically ordered to turn over in the court order or warrant. Google's search database alone is set up so that they can generate a list of IP addresses that have searched for specific terms as well as all search terms that have been presented, and allowing unfettered access to this information would constitute a huge invasion of privacy. The law enforcement agency requesting the information must have sufficient evidence that the search results or tracking data are important to a criminal case and need to specify exactly what they are looking for to receive the information.
Compliance and Resistance
Google has complied with law enforcement requests for Google search and email tracking data on a number of occasions. Data from Google has been used to make arrests in crimes against children and in other cases where state or federal laws have been broken using Google's services. This does not mean that Google always hands over requested data without a fight, of course; Google has denied law enforcement access to its records in cases where the request is for a blanket listing of data or where turning over the data might constitute a violation of the rights of those included in the records.