Extensions For Firefox - Batch Download Images, Movies, Audio & YouTube Content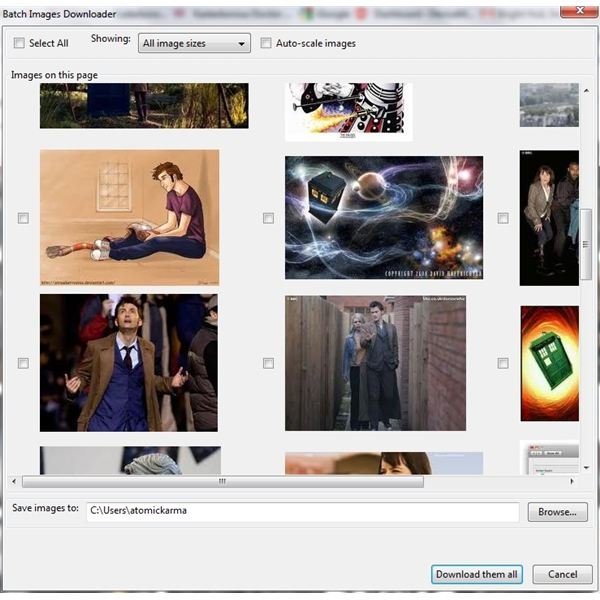 Firefox Extensions for Batch Downloading Media
One of the most common uses for the web is to download content. Whether it is a series of apps or videoclips, perhaps sound files or just images, there are many websites serving this type of content.
Downloading individual files can be time-consuming, however. It is usually a repetitive task of right-clicking your mouse and choosing Save target as… or a similar context menu option – and this will take place as many times as you have items to download.
With a good piece of additional software – namely a Firefox extension – you can automate this task, making it much easier and quicker to download images and other media to your PC. Of course, before proceeding, you should confirm that you accept and understand the copyright laws concerning download web media in your territory!
Firefox Batch Download Extension for Images
If you're looking for a way to batch download endless galleries of your favourite pop idol images, the Batch Images Downloader 0.5.0 extension is the way to go.
Simply browse to the web page where your galleries can be found – or run a search in Google Images - and then run Batch Images Downloader.
The extension will immediately display all images available to be downloaded from that web page, and you will be able to select the images you want and download! If you want all of the images, simply use the Select All option before clicking Download Them All.
DownThemAll!
DownThemAll! 1.1.10 meanwhile offers the same image downloading features of the Batch Images Downloader extension – and more!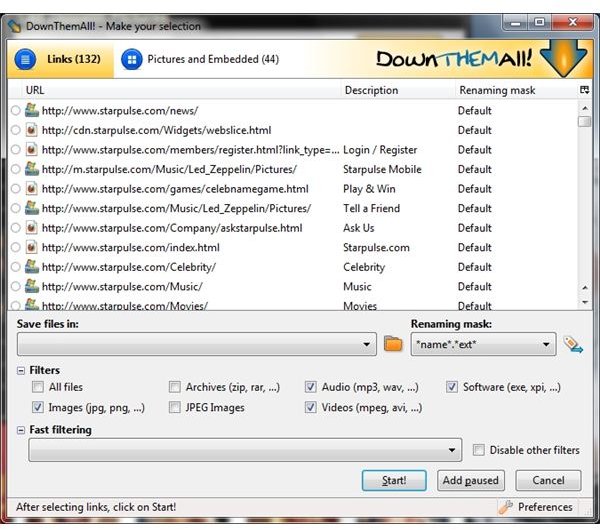 With the accurately-titled DownThemAll – accessed via the Firefox Tools menu - you can download images, ZIP archives, audio files, executable files, videos or simply opt for downloading all files. Files can also be filtered out, and a "renaming mask" applied to help you index downloaded content accurately.
The accompanying image demonstrates how the DownThemAll app would look attempting to download all images, video and audio clips from a gallery of the band Led Zeppelin – the filters can be used to reduce this list to just the relevant content rather than things like advert GIF images.
A variety of preference options are also available, making DownThemAll the most powerful batch download tool for Firefox.
Bulk Download YouTube Videos
If standard MPEG and AVI movies aren't your thing, you might be interested in the BYTubeD - Bulk YouTube Video Downloader 1.0.3 Firefox extension.
This tool can be used to download embedded YouTube content on non-YouTube pages (as YouTube itself rarely has more than one video per page) and download them to your hard drive. This can be done either by running the app from the Tools menu or by right-clicking your mouse in a blank area of the page concerned and running the app from the context menu.