Learn How to Remove Bing Tool Bar from Firefox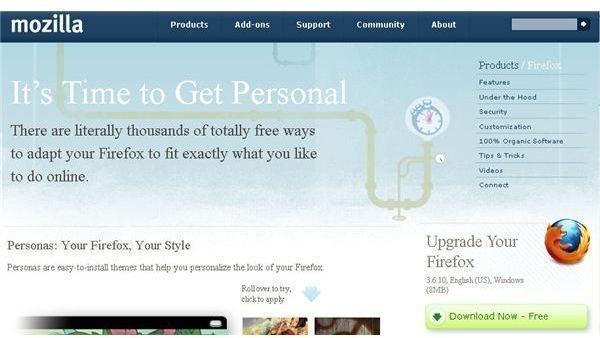 Get Firefox
In order to follow along with this tutorial, you will need to have Mozilla Firefox installed on your system. If you need to , you can visit the Firefox Web site to download the latest version.
After downloading the installation file, double click it and follow the on-screen instructions until Mozilla Firefox is installed. Now all you need is the Bing tool bar. After all, how can you remove it if you don't even have it installed yet?
Get the Bing Tool Bar
Not too long ago, Google told the world that it considers Bing one of its few genuine threats. Whether or not there was some ulterior motive to that comment, one thing is for sure: Bing (together with Yahoo!) is the only real contender other than Google in the search engine market. Although its market share is gaining, Bing has a lot of work to do before it ever comes close to reaching parity with Google in Internet queries.
You might want to give Bing a try, so why not go get the Bing tool bar to make searching with Bing easier? Point your browser to the Bing tool bar page and then click on the orange "Get Bing Now" button, to download the "Bing Bar."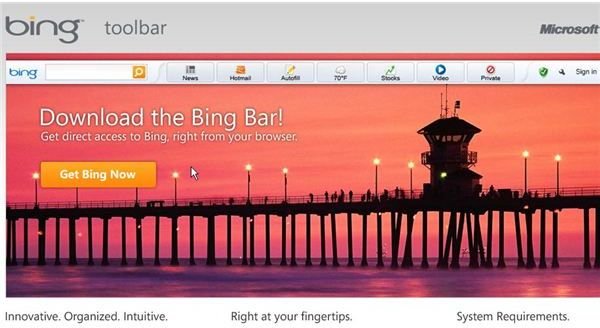 After you click the button you will get a confirmation from Firefox asking whether you want to save the file. You should click the "Save File" button.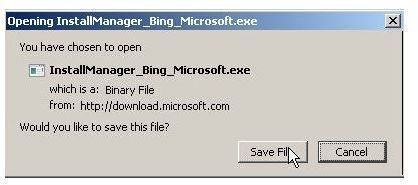 You will soon see the file "InstallManager_Bing_Microsoft.exe" in your "Downloads" window.

To install the Bing Bar, double click the file in the "Downloads" window. When the "Open File - Security Warning" window appears, click the "Run" button.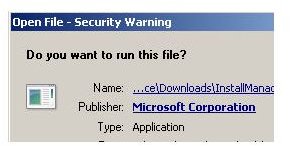 In the Bing tool bar installation window, select the options you want and then click the "Install" button.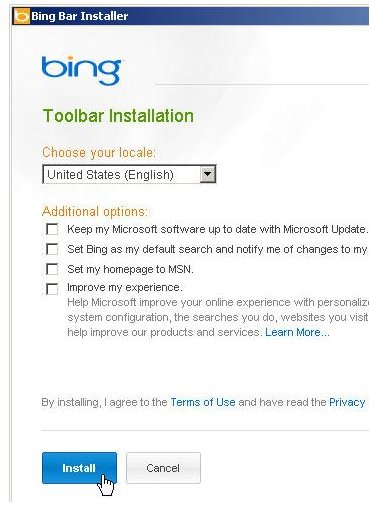 If Firefox is running, the next window will ask you to close it. The tool bar files will now download and install.
When you restart Firefox, you will see that the Bing tool bar is now running. As you can see, it has a number of options, similar to the Google tool bar.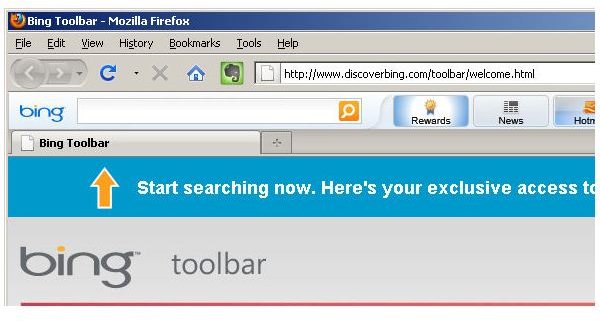 Now, let's see how to remove the Bing tool bar from Firefox.
How to Remove the Bing Tool Bar from Firefox
The Bing tool bar operates in many ways like a regular tool bar in Firefox. For example, if you click on "View" and then "Toolbars" from the Firefox menu, you will see that you can toggle its visibility.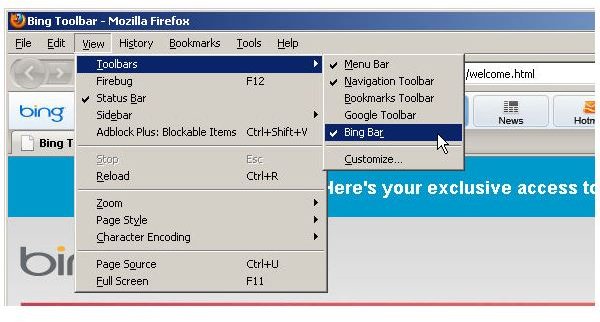 However, if you click on "Tools" and then "Add-ons," you will see that you cannot uninstall the Bing Bar as you would most other add-ons. To uninstall this tool bar, you will have to close your browser and then open the "Programs and Features" window from your Windows 7 control panel.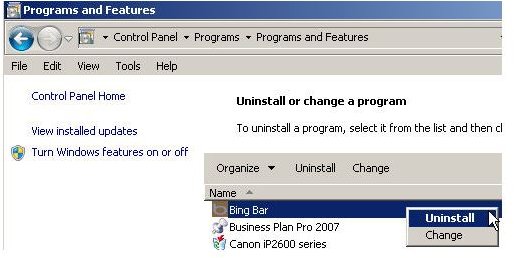 Now, right click on "Bing Bar" and then select "Uninstall" from the context menu.
The Bing uninstaller will then start, ask you to confirm that you wish to remove the program and then complete its removal process.
Now, when you re-open Firefox, you will see that the Bing tool bar is no longer an option: it has been removed. Through this convenient Firefox tutorial, you now know how to remove Bing tool bar from Firefox.
Image Credits: Screen shots taken by Bruce Tyson