Making Free Gmail Phone Calls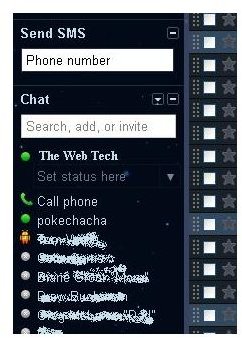 Free Gmail Phone Calls using Google Voice
Google recently added a tool to Gmail that allows you to make phone calls from Gmail to any phone in the US and Canada for free. Calls out of the country cost around 10 cents a minute. These phone calls use the Google Talk feature inside of Gmail, allowing you to use your computer's microphone and speakers to chat with someone over the phone.
This feature requires you to have both a Google Account, a Google Voice Account, a microphone, speakers, and a person to call.
If you do not have a Google Account, you can read one of our articles to learn how to create a Google Account.
If you don't have a Google Voice Account, we have an article for that too.
Instructions for Making Free Gmail Phone Calls
Open Gmail.

Locate the left sidebar(if you are using gmail labs you may have placed it on the right). This is the bar with the buddy list where you can chat by clicking on names.

You can now look in your buddy list. Google has added a new "buddy" and it will show as online no matter what and always at the top of your list. It's "name" is "Call Phone".

Click on the "call phone" tab.

In the bottom right a box will pop up, as if you were going to chat, and will say Call. It will have a number pad like what you'd find on a phone. Clicking a number on the number pad will not only start dialing a number but simultaneously show you all the people you know with a phone number that starts with that number or corresponding letters.

Dial the person's number or search for a contact by typing letters.

Click call.

The person you are calling will receive a phone call from your Google Voice number in moments and you will be chatting via your computer to them on the phone.

You may hit "end call" at any time to hang up.

Now that you've made a call, you can also see that call and any others in the recent history section of your account. You can reach this feature by clicking on the little clock in the top left part of the sub-window.
Last Notes on Free Gmail Phone Calls
Remember that there are a few restrictions for these "free" Gmail phone calls. Only calls within the United States and Canada fall under the program. Any international phone call will cost ten cents a minute. You can add phone credits to your Google Voice account by clicking on the icon listing your current balance. If you haven't added any before, it should still say zero.
That should be it for instructions. Hopefully you can use your Google Voice account to make plenty of free phone calls and stay in touch with your family and friends. Enjoy!