How to Install and play QuickTime media in Firefox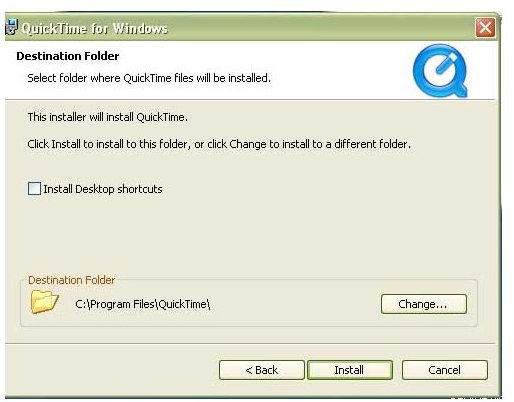 QuickTime Software InstallationRequirements
This article discusses how to get, install and configure Quick Time player for Firefox and how How to Install and play QuickTime media in Firefox.
The latest available download of QuickTime is version 7 which supports a wide range of formats and provides a means of watching Internet movies and supports HD. HD (HD DVD, high definition density DVD)
The following specifications are required by Apple for compatibility of QuickTime with your system:
A PC running windows XP with service pack 2 or later installed.
128 MB RAM.
233 MHz processor.
Firefox 3x.
You may already have a version of QuickTime installed on your system, check this via:
Click on the start menu.
Navigate to settings.
Go to control panel.
Select add/remove programs.
If QuickTime is already installed, go to the help menu, then about QuickTime Player.
If you are running an earlier version of this software:
Edit
Preferences.
QuickTime preferences.
Update.
This will update you to the latest version.
Installing QuickTime Player
Download the QuickTime player from the Apple website. Save the install file locally and run the installer once the download is complete.
Follow the step-by-step on screen instructions, which are straightforward. Check the user license agreement and accept it. There is an option to purchase an upgrade for QuickTime Pro at the end of the install, you can select an option to remind later here.
Once you have installed the player, you can play stand-alone supported video formats and the software also works to play supported media via your web browser.
Opening and using QuickTime Media in Firefox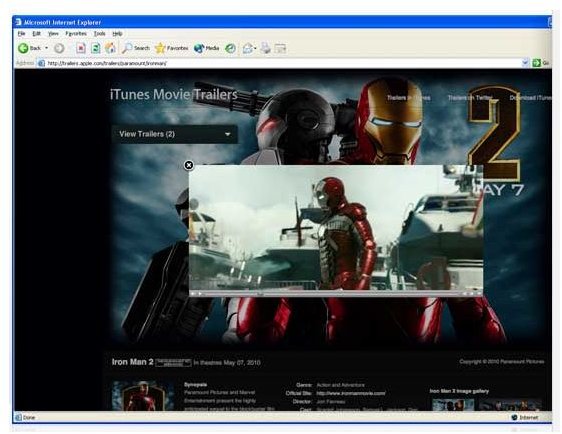 Installing QuickTime player for Windows XP and playing QuickTime media through Firefox can be viewed via the file menu or by clicking on the audio or video links supported by this software.
QuickTime 7 offers audio and video enhancements offering improved MPEG-4 video and full screen mode and supports up to twenty four audio channels offering more support to experiencing full sound effects from your media.
When streaming media, QuickTime 7 automatically determines what speed you are connected at.
Supported File Formats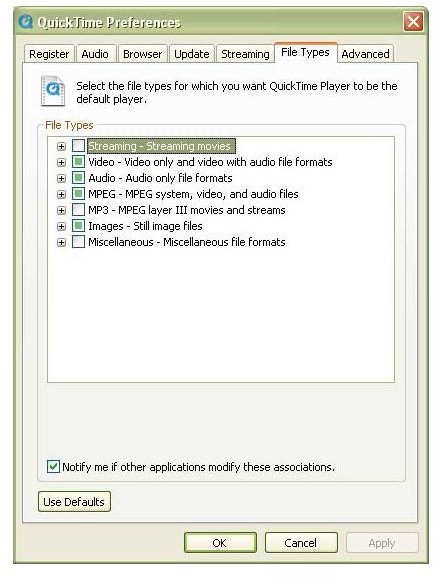 Now that you know how to get, install and configure Quick Time player for Firefox and how to Install and play QuickTime media in Firefox can take a look at file formats..Within the QuickTime application, you can select what media types you want Firefox to handle:
Click on the edit menu.

Select preferences

Choose QuickTime preferences
You can expand on QuickTime software capabilities by installing additional codecs and add-on software.
QuickTime Components
There are a number of components available for QuickTime, enabling enhancement of this software and its capabilities:
The MPEG-2 playback component allows you to playback and import MPEG-2 content thus supporting the creation of the new MPEG-4 format, the new international standard. This is available for $19.99 from the Apple website.
The DivX plus code is free to download supporting DivX, MKV, AVI, MOV and MP4 formats
There are many third party components available on the Internet as QuickTime employs open architecture. It is advisable to read about the component that you wish to install and ensure that it's compatible with your current software install.