How to Use Your Gmail Account as a Storage Device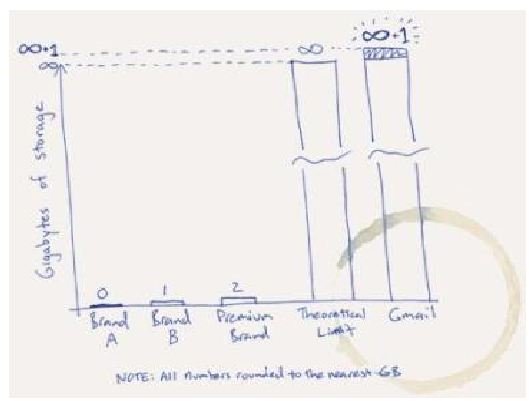 Turn Your Gmail into a Storage Device
In 2004, Google launched the beta version of its email service, Gmail. One of the main perks of using Gmail was the 1 GB of storage offered. At the time, that was more storage than Yahoo or Hotmail offered.
Gmail graduated out of beta testing officially in 2007. One of the popular features of Gmail, besides its ease of use, and simple user interface, is still the ever-increasing free storage space. As of September 2008, Gmail users have more than 7 GB of space and that number increases by the second. Providing seemingly unlimited storage space is part of Google's infinity+1 plan. This plan was was developed in response to Yahoo's infinity storage, and states that even though they can't actually provide infinite storage space, they can definitely make sure they provide more than enough storage so that it seems limitless to their users.
With heaps of storage space left unused in our Gmail accounts, Gmail can easily double up as a dependable storage device.
One reason why it would be good storage device is because you can upload all your information into cyberspace, making it a great backup drive when disaster strikes. If you have a fire or a natural calamity, you may end up losing your computer and every important document with it. If your backup drive is your Gmail account, you can be assured its safe and can be easily accessed later.
Another reason why Gmail would be a great online storage solution is because it provides many tools to help organize your data. Here's how you can use all the capabilities of Gmail to create a reliable storage device:
Never delete email: Now with Gmail's expansive storage you never have to bother with deleting any email, so all your important emails stay in the account itself. No need to save them on your PC anymore to save account space!
Upload your data to Gmail: You can easily upload all your important documents, pictures and videos to your Gmail account. Simply send yourself an email with the file attached and you will never have to delete it from your account.
Upload your pictures to Picasa: Picasa offers more than one GB to store your images. You can utilize this storage space and upload your important images or family snaps to your Picasa account and use the tools to organize them.
Google Premium Accounts allows users to purchase additional storage, if ever you do run out of space on Gmail or other Google services like Picasa Web Albums. You can purchase plans starting at 20 GB for $5/year all the way to 16 TB for $4,096 (yes, that's right - 16 terabytes!).
Different type of software is also available to organize your Gmail account. Gspace and Remember the milk for Gmail are the most popular ones. The have utilities to help manage your tasks, enable file transfer, organize snaps and even listen to music.
Organizing your Gmail unused space into a storage device is easy. If you know how to use Gmail, then you are already half there. Following some simple tips and tactics will ensure you can turn your Gmail account into your cyberspace storage solution.
Images