Blogger Guide: Where to Find Free Blogger Autumn Templates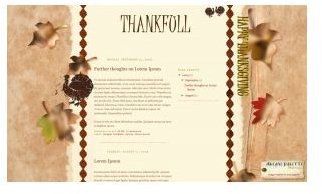 Overview
Just as there are innumerable types and styles of blogs, there are many different autumn-themed templates. Some are adorned with red and orange leaves, others display cherubic children heading back to school while others still are festooned in spooky Halloween themes. This roundup incorporates all of these and more, listing ten sites that offer free Blogger autumn templates in alphabetical order.
Arcane Palette Creative Design
The professional designers at Arcane Palette aim to pack the Internet with tailored blogs and websites that are "delicious looking and refreshingly good for you." While their primary business is designing custom sites, they kindly offer some freebies, as well. One such free template is called Thankfull, shown here, a Blogger template loaded with autumn leaves, turkeys and more.
B Templates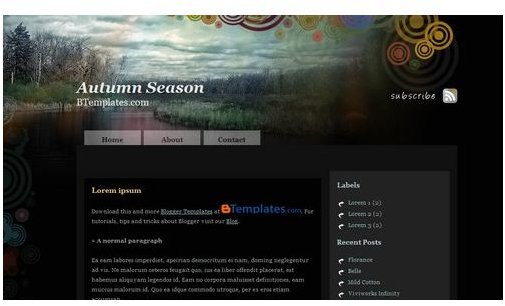 B Templates offers a variety of free templates for many different blogging sites. You can browse through these templates by number of columns, color scheme, theme and more. Searching the keyword "autumn" produces several free Blogger autumn templates, such as Autumn Season, shown right.
Blog Skins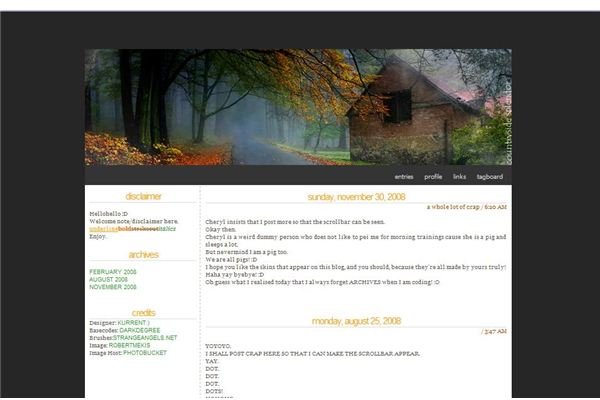 Offering hundreds, if not thousands of blog templates, Blog Skins is a community of template designers who share their creations with the world. Blog Skins boasts pages of free Blogger autumn templates, so you are likely to find something that suits you perfectly. Some that should not be missed include Autumn Dreams, It's an Orange Autumn and Countryside Splendor, pictured here.
eBlog Templates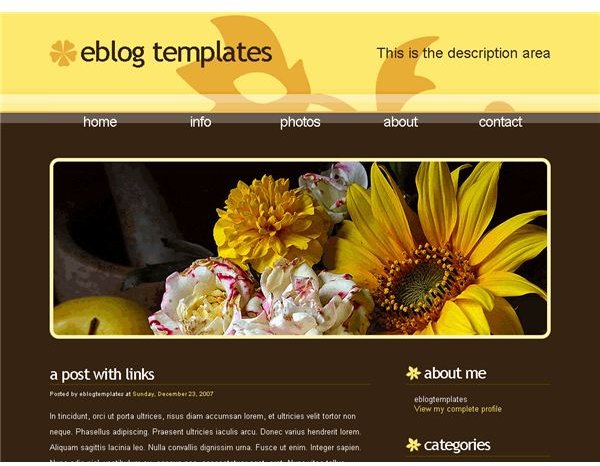 eBlog Templates provides free, high-quality blog templates for both Blogger and Wordpress. Nature's Charm Template, pictured here, is an autumn-inspired background that will add beauty and function to your blog.
Free and Easy Blogger Templates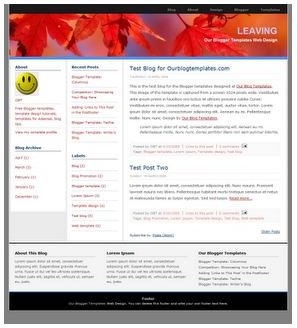 As the name of the website denotes, Free and Easy Blogger Templates offers several free (and easy) templates in a variety of styles and designs. There are four templates specifically labeled as autumn-themed, such as this one called Seasonal Autumn Blogger Template, but you might want to check other labels such as Thanksgiving, Halloween and Orange as well.
Gisele Jaquenod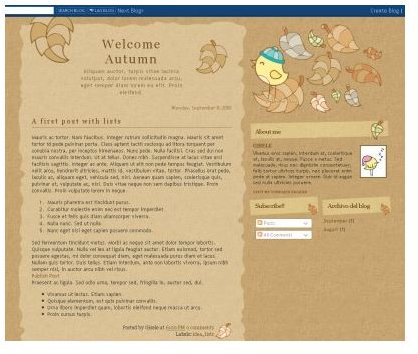 Designer Gisele Jaquenod creates everything from mouse pads to illustrations to custom web designs. In addition, she offers a page filled with charming Blogger templates free of charge. One such template is Welcome Autumn, sporting a light brown background, various leaves and her trademark birdie.
Pyzam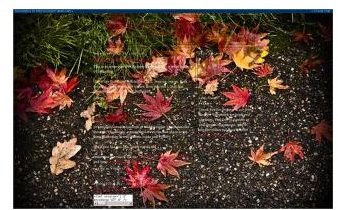 Pyzam provides free layouts, tweaks, pictures and more. Amidst the MySpace stuff and Flash toys, you will find a couple of pages filled with free Blogger autumn templates with names such as Halloween Jack, Leaves Turning and pictured right, When I Fall Again.
Rizwan Ashraf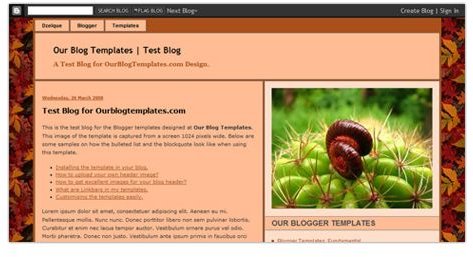 Free Blogger templates are just one of the many items offered on RizwanAshraf.com. While there is no way to search within the templates, scrolling down the page you will find several autumnal options, such as Welcome Autumn, Notepad Chaos and Browniac shown here.
Splashy Templates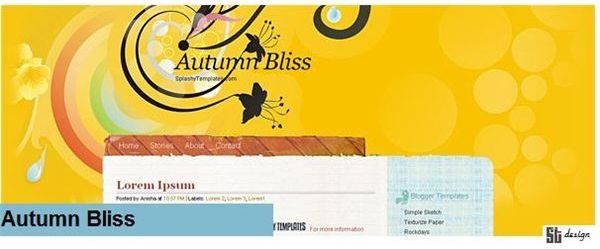 Aiming to offer high quality blog templates that are easy to use, Splashy Templates offers free templates to members of the site. In order to become a member and use one of their free templates, including Autumn Bliss, shown here, you simply need to provide your email address and join the free ST Blogger Template Club. After verifying your email address, let them know which template you want and it will be sent to your email within two days.
Wish a Friend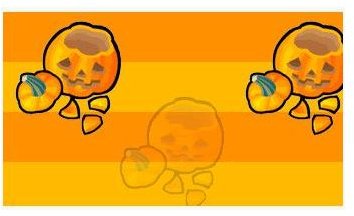 When it comes to web graphics, Wish a Friend has a little bit of everything from comments to layouts to backgrounds and more. In this conglomeration of graphic freebies are several Halloween templates for Blogger that fit an autumn theme - eight pages of them, to be precise. Whether you are seeking something gory, such as Taste of Halloween, spooky like Creepy Reaper or something a little cuter, such as Jack O Lanterns, shown here, Wish a Friend has it.
Once you have found the free Blogger autumn template that you want, using it is simple. Read Using Templates in Blogger for detailed instructions and helpful tips.