Google Earth Mac Icons: Where to Find Them and How to Use Them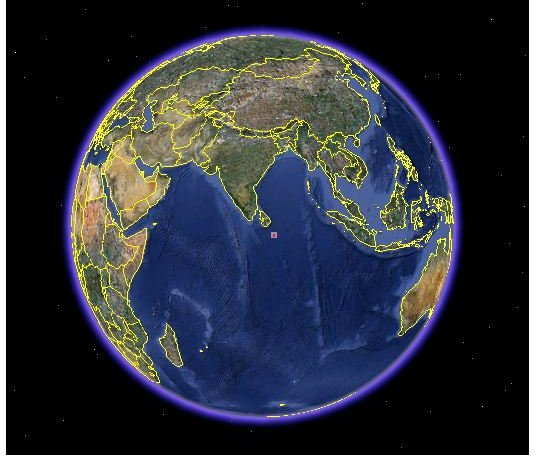 Google Earth Mac Icons
Google Earth is one of the most useful applications on the Internet. It gives you the ability to explore our world by viewing maps and geographic information from almost all parts of the world. You can further increase your Google Earth experience by modifying Google Earth icons. If you are a Mac user, let's see how to add Google Earth Mac icons into your Google Earth application.
Where to Find Google Earth Mac Icons?
You can get Google Earth Mac icons from several locations. One place is from the official website of Google. You can directly download some nice icons from this official webpage in .zip format. Generally when you use Mac OS, the icons must be in .PNG format. You can see some of the Google Earth icon collections in various places.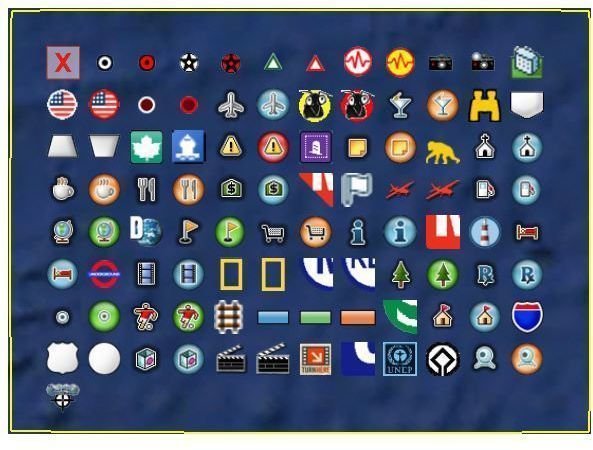 If you intend to use those Mac icons for commercial purposes, make sure to read their rules before downloading them. Most of the websites don't allow you to use their icons for commercial purposes. There are various places to find professional and high quality icons. Iconspedia.com, Crystalxp.net, Iconarchive.com, and Softpedia.com are some places to get Google Earth icons.
Adding Custom Icons to Google Earth in Mac OS
Google Earth offers an attractive collection of place-mark icons for adding into your maps. If you are unhappy with the default icons of Google Earth, you can easily change them to ones you like. As mentioned above, first you have to download suitable Mac icons.
Now open Google Earth application and follow these steps to add Google Earth Mac icons in to your maps and images.
1. Right click and click Properties on the place-mark icon which you want to change.
2. Click the icon in the top right corner of the Edit place-mark/Folder dialog box.
3. Make a tick on Advanced.
4. Now click on Browse and select the icon you want to add. Also you can indicate a valid Web URL to the icons on the web. When you refer to an image on the web, make sure to give the path to the image itself. It's not the URL of the webpage that the image contains. (Read the instructions below for more details)
5. You may change advanced features if you want. You can change scale, and opacity, etc. of the icons.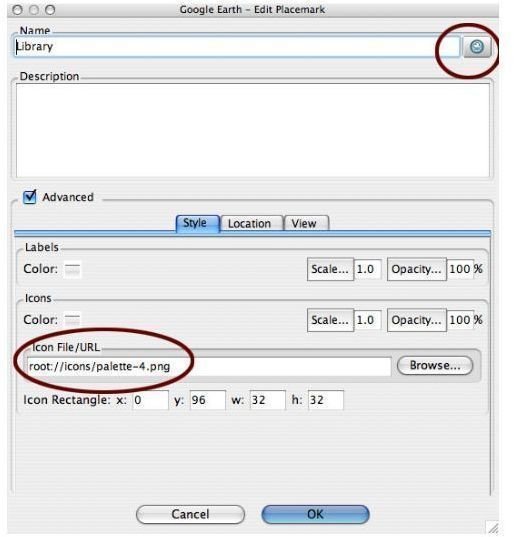 Referring to an Icon on the Web:
For Safari:
1. Copy the URL to the new icon in Safari
Right click on the icon and click "Copy Image Address"
For Firefox:
2. Copy the URL to the new icon in Firefox
Right click on the icon and click "Copy Image Location"
For Google Chrome:
3. Copy the URL to the new icon in Google Chrome
Right click on the icon and click "Copy image URL"
After copying the URL of the icon you can easily follow the steps above to change Google Earth icons in Mac OS. There is an interesting fact. There is a set of Google Earth icons hidden in Google Earth itself. Really, it is hidden in the Pacific Ocean. Here you can see four palettes of icons. Download those nice icons and open the downloaded file with Google Earth. These .kmz files are type of files that store map locations viewable in Google Earth. Now you can view those icons in Google Earth.
Adding Google Earth Mac icons into your Google Earth application is not difficult. You can change individual icons very easily in both Windows and Mac. If you use those icons for professional use, using the default icons is better than changing them to something ugly.
Related Links
This post is part of the series: Google Earth
Learn how to use Google Earth effectively with these great articles. Learn how to modify the Google Earth application and get the maximum benefit of it.