Troubleshooting: Problems With Gmail Account Access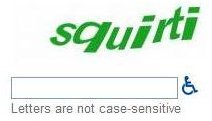 Trouble Logging Into Your Gmail Account
Not being able to login to your email when you need to can be incredibly frustrating. If you're experiencing difficulty with Gmail account access when you type in your username and password for your account, there are a couple of things that could be causing the trouble. First, make sure you're typing the username and password correctly. Type very carefully, and be certain that things like caps lock aren't on accidentally. Gmail recognizes your username and password as "case-sensitive" terms, so if you type in uppercase or lowercase when it should be the opposite, you won't be able to log in properly. It sounds simple, but quite often, people experience difficulty logging in not because they've forgotten what to type, but simply because of a typo. Feel free to try a handful of times. Gmail does not limit your password attempts, so you don't need to be worried about being locked out for using the wrong password too many times. Try a few of your passwords that you think might be tied to your account. If, after all attempts, you still can't log in, then you'll have to accept that you've got your password wrong. Either you've forgotten it, or your account has been compromised and the person who broke into it has changed it. Either way, you're not going to be able to get in with the password you're trying, so it's time for the next step.
Password Recovery
To recover your password and restore your Gmail account access, simply click on "I cannot access my account" under the login box, and you'll be sent to the password recovery page. You will be asked to type your email address into this bar, and as long as it's accepted as a valid Gmail account, it'll send you to a captcha image, which is one of those security images you sometimes see with slightly obscured, hard to read letters that you have to type correctly in the box provided. If you're having trouble reading off the letters, simply click the handicapped symbol next to the entry box, make sure your speakers are turned on, and you will be given an audio version of the captcha. Either way, once you've typed the numbers and/or letters given to you, Google will be able to verify that you're a real person, and not an automated program designed to compromise internet security. At this point, you'll be given your recovery options. You can have a password reset form sent to the alternate email address you provided when you created your account, which you can then open by logging into that email, or you can answer the security question you set up when you made the account. Once you've done one or the other, it will allow you to create an all-new password for your Gmail account.
As well, if you've forgotten your username, you can click on the forgot username link on the password recovery page to be sent to the username recovery page, where it will ask for the alternate email you provided when you sign up. Provide that, and a list of usernames will be emailed to your alternate account.
Contacting Google
If you can't provide an alternate account you can log into or remember your security question answer, how else do you recover your account? At this point, you'll need to contact Google and let them work it out for you. Go to the Account Help Contact Page, and send a detailed message explaining your problem. Fill in the form provided, including as much of the optional information as you can remember. Some of the fields will be bolded, meaning they are required, and you will need to answer those questions to submit the request at all, because those contain information Google will absolutely need to assist you. Among these required fields is an email address they can contact you at. If you have an email address you still know the password to, provide that address, but if this means you need to create a new email address now just so they can send you a response, do so. The easiest thing to do would probably be to create a new Gmail account, in fact. Once you're done filling out the form, Google will look it over and answer your question to the best of their abilities. As long as you can provide some amount of information, they should be able to verify who you are and restore access to your account. Now, you should be able to log back in without any trouble.
Guarding Against Future Password Issues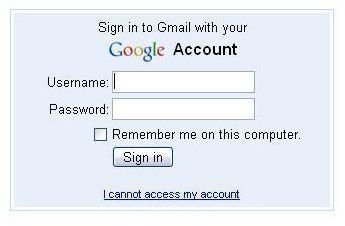 To prevent experiencing the same problems with Gmail account access in the future once you've managed to restore it, you'll want to make sure you have an alternate email address linked to your account that you can access. As well, make sure you create a strong password that will not be easily stolen. Also, be sure you know the answer to your security question. Both of these things can be changed from your Google Account Settings, which are themselves linked to in the Gmail Settings Page. From The Google Account Settings, click on change password recovery options to be given the option to edit your recovery email address, as well as your security question, whenever necessary.
In addition to this, you may want to keep your usernames and passwords for things stored somewhere. Just be sure you keep them secure, in either a secured file on your computer, or on paper in a locked file cabinet or safe. That way you always have an ultimate back-up you can go to where your login information is recorded, but also kept safe from prying eyes.
With all this, you should be able to log in to your Gmail whenever you need to, without risking compromising your security to others.
This post is part of the series: Guide to Using Gmail
This series will give you a step-by-step guide to getting the most out of your Gmail account and all of its features.