How to use blogger and your own host with domain name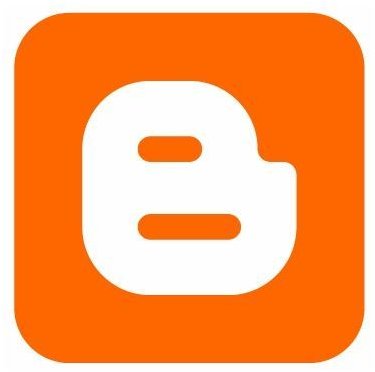 Why Use Your Custom Domain Name with Blogger?
Branding and higher search engine placement are probably the two most important reasons to buy a custom domain and have it point to your Blogger blog. Search engines place custom domains above sites like blogger when indexing and if your blog is becoming fairly popular you may need to start thinking about branding. When talking about a custom domain I mean having, as an example, a blog website address of www.myblog.com as opposed to www.username.blogspot.com. For the remainder of this article myblog.com will be used when referring to a custom domain.
Adding a Custom Domain Name Through Blogger
You can buy a domain from the Settings > Publishing tab from within Blogger. Select the Custom Domain option, enter the domain name you'd like and click Check Availability. Next you will be taken to the domain purchase website, which will let you know if the domain is available and proceed with the registration if it is. Finally, you'll be sent to a Google Checkout page where you'll make your payment. Your domain will then be registered through either eNom or GoDaddy, the two registrars that Google uses for their custom domain registrations.
Source: Google Blogger Help
Pointing Your Domain Name to Blogger
If you have your own custom domain, from a 3rd party registrar, you will need to login to your account with them and point your domain name to Blogger from there. In order to do this you will need to create a CNAME record for your blog's address. To create a CNAME record for your domain with the DNS, associate your domain with: ghs.google.com.
The exact procedure for doing this varies depending on your domain registrar, however Google does maintain instructions for some of the more common registrars. If your registrar is not listed you can e-mail the support department of your registrar and they will be able to give you instructions specific to your domain.
You will also want to create an 'A' NAME records for your naked domain (myblog.com). The reason to do this is to ensure that people who try to access your blog using myblog.com instead of www.myblog.com will still be directed to your Blogger blog. If you do not setup these 'A' NAME records anyone who tries to access your site via myblog.com will see an error page.
You can usually setup your 'A' Name records using the same interface you used to setup your CNAME record. The four (4) different IP addresses you need to use for 'A' Name records are: 216.239.32.21, 216.239.34.21, 216.239.36.21 and 216.239.38.21. Again, if you need help with any of these settings your domain name registrar will be able to help.
Source: Google Blogger Help
In Conclusion …
With the price of registering a custom domain name being so low (anywhere from $1 to $50 a year for your basic domain names) there is no reason to not register a domain name of your own. If you are a casual blogger who generally points users to your blog address yourself the default www.username.blogspot.com is fine. However, should you want to take your Blogger blog to the next level and have users find you via search engine, registering your own domain name is a must.