Help! My Blogger Blog Locked For Too Many Links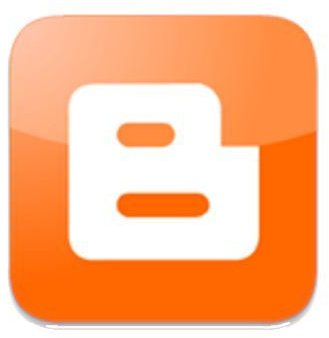 My Blogger Blog is Locked!
Many web users have a blog these days, most commonly on one of the two most popular blogging platforms. Google's Blogger service is probably the most-used hosted blogging service (see Why Should You Use Blogger? to find out why), and is easily integrated with Google's other products.
As we all know, Google also runs a very popular search engine – and one of the things that Google does is protect web users from unsavory, potentially criminal and downright dangerous websites.
This is a philosophy that begins with protecting users that use the search engine and continues through to Blogger itself.
A key example of this is when a Blogger blog is locked. One of the reasons given for this might be that there are too many links.
Too Many Links?!
But surely one of the key purposes of blogging is to share links?
Although true, link spam is one of the most irritating forms of spam - it basically describes a blog setup to provide many links to porn or download websites.
Google have a (secret) maximum number of posts and links that they will accept from their Blogger users each day. When a blog is locked, one of the following three reasons will be given:
Blog Locked For Suspected TOS Violation
Blog Locked For TOS Violation
Blog Removed For TOS Violation
Should you find that any of these reasons are given, a good place to start is by following the instructions to read the Blogger and Google polices and TOS:
By familiarizing yourself with these, you can prepare for posting within the Google Blogger guidelines when your blog is reinstated. Then you can go about the business of getting your blog back.
Reinstating Your Blogger Blog
Three steps are required to get your blog back. Start with the reason given when you view your blog, and the instruction presented:
When you see the message Blog Locked For Suspected TOS Violation you can request the blog as unlocked via a link on the Blogger dashboard.
If your message reads Blog Locked For TOS Violation, you will be required to login to your Google account.
Finally, if you receive the message Blog Removed For TOS Violation, then you have possibly left things too late already. Try reading this Google Help article to find the correct steps to take.
Let Google Know You're Serious
Google Blogger are in the business of weeding out spam blogs that throw too many links all over, possibly steal content from other sources and generally get in the way of providing decent search results.
As a result, letting Google know that you are human and not an auto-blogging script is a vital part of getting your blog back online. When you find that your Blogger blog is locked, the second step is to check your email address associated with your Google/Blogger account and follow the instructions sent to you by Google.
Get Your Blogger Blog Unlocked
Finally, you can use these two links on the Blogger website to let Google know that your blog is run by a human. First, use the "Something is Broken" section on the Blogger Help forum and post a brief explanation of your circumstances. Be concise and polite.
The second link is to the Appeals spreadsheet – you may only add your site to this if you have already followed the instructions in the email explaining why your Blogger blog is locked.
As explained above, this can be a long process. Take your time, enjoy the time away from your blog and maybe even write some posts in advance, before getting back online.