Configuring Google Chrome Browser For Windows, Mac And Linux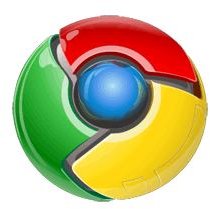 Google Chrome is a free web browser from Google which is based on the open-source Chromium project. The browser by Google will run on Windows 7, Vista, XP, Intel-based Mac OS X 10.5 or higher and several distros of Linux such as Debian, Ubuntu, Fedora and openSUSE. The Chrome browser features a simple user interface, fast, tabbed browsing, automatic update, silent update and security tools for end user safety and protection.
Like Mozilla Firefox, you can enjoy using Google Chrome by extending the features and options by installing third-party add-ons.
How to Download Google Chrome
You can get the online installer of Google Chrome from https://www.google.com/chrome. The online installer of Chrome browser is

actually the Google Updater software that will automatically download and update the browser. Note that this updater will require your computer to be constantly connected to the Internet.
As you will see on the next page, the background running process for the Chrome browser, chrome.exe, is often seen running in the background even if you are not using the browser. GoogleUpdater.exe will also run in the background as per its default schedule.
Another method to get Google Chrome is by downloading the offline and standalone installer from https://www.google.com/chrome/eula.html?standalone=1. Once installed, the program will not automatically install the program updates but will continue to connect to Google Update server using its GoogleUpdater.exe.
Please note that Google is also offering Chrome browser via Google Pack. Any method you use to download and install Google Chrome, the Google Updater will be installed by the program.
Installation of Google Chrome
The install process of Chrome browser is straightforward, and includes the option to import favourite bookmarks from IE or Firefox.
Chrome browser uses 108MB or 111MB of hard-disk space by standalone and not standalone installation, respectively. That is quite large when compared to Firefox, which only uses 28.8MB, Opera browser using 13.7MB of HDD space and less than 5MB HDD space by Internet Explorer 8. Also, there are 2 or 3 chrome.exe processes actively running when you open more than one tab.

Google Updater will add its own startup item for Windows and this is located in C:\Users\[Your Windows Profile Name Here]\AppData\Local\Google\Update\GoogleUpdate.exe
Preventing Google Chrome Checking for Updates
There are two simple methods to prevent Google Updater from constantly checking for updates and to automatically install program updates:
Please note that if you disabled automatic checking of updates and automatic install of program updates, you have to manually install a new version of Chrome with security fixes. To do that, simply download again the installer from Google Chrome website or click "About" in Options menu of Chrome browser which is linked to the new version of Google Chrome.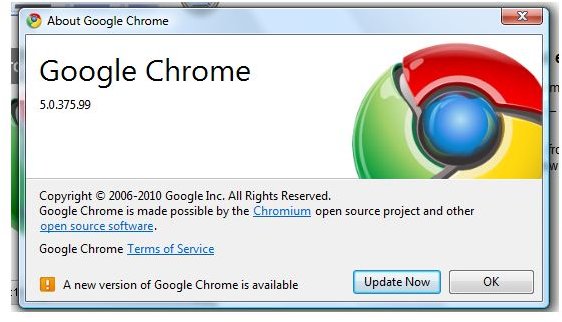 Configuration of Google Chrome
Configuring Google Chrome is easy! You have the option to change the following settings of the browser:
Default search option - Use the Google.com, Bing.com or Yahoo.com search engine as your default search engine or add other search engine such as Wikipedia, Amazon, eBay, etc.

Enable or disable password manager and auto-fill

Import browsing history, bookmarks, saved passwords and search engines from Internet Explorer and Firefox to Chrome.

Under the Hood settings - This is actually known as Advanced Settings in other browsers and here you have the option to clear browsing data, modify the content or privacy settings, disable or enable DNS pre-fetching, suggestions for navigation errors and many more.

Full Screen - You can also a set the full screen option while browsing Chrome

Developer tools - Analyzing or viewing source codes in a webpage is available in Chrome.

Sync - You can synchronize your bookmarks, preferences and themes in Google Chrome so that other installations of the browser will use the same data.

Plug-ins Manager - Here you can enable or disable the plug-ins, detected by Chrome browser.

Speed-dial alike - Opera browser features a speed dial which Chrome browser also have but only if you bookmarked anything

Adobe Software - Google Chrome has partnered with Adobe by integrating Adobe PDF reader. The Chrome browser will not use the usual Adobe Reader plug-in but instead launch the document in a basic PDF reader. Updates to the program are also pushed by Adobe thru Google Updater.
Final Words
Google Chrome is indeed a fast and simple browser but the silent update mechanism is unpopular with many end-users who want to know what security fixes are being pushed. Immediate release and install of security fixes is a good method to protect Chrome users but that does not meet everyone's preferences.
The Chrome browser is recommended for people who wanttheir browser to just work, and don't mind using Google Updater automatically checking and installing updates on schedule.
Image Credit: Chrome Logo (https://www.google.com/chrome). All other screenshots is taken by Donna Buenaventura.