Top 5 Google Gadgets For an Internet Calendar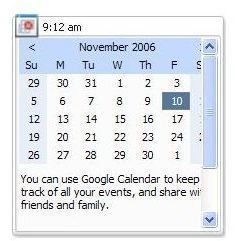 Gadgets for iGoogle and Google Desktop
If you're a regular iGoogle user, you probably have a few gadgets setup on your Google home page or your PC desktop for providing yourself with various useful features – perhaps an RSS feed, access to Twitter or even a game. You might even have a virtual desktop of data sources set up in iGoogle (see Using iGoogle to Manage Your Life on how to set this up) but do you have a calendar?
There are many calendar apps available as Google gadgets – they range from standard online calendar apps to dedicated Google Calendar gadgets, with a few useful "on this day" or "countdown to…" calendars thrown in for fun.
With plenty of choices in Google gadgets for Internet calendars, the trick is with choosing the right one!
Choosing the Top Google Gadget for your Internet Calendar
As of yet, there is no Microsoft Exchange calendar gadget tool for Google – this is a shame, as such a tool would be extremely useful. For the best results I would recommend setting up a Google calendar account and using this with the approved Google Calendar gadget for Internet calendar synchronizing!
So with the Google Calendar as our focus, here are the 5 top choices for Internet calendar Google gadgets!
Google Calendar
There are several calendar gadgets available to access your Google Calendar via iGoogle or display on your PC desktop – but of course the top choices are those provided by Google themselves. The Google Calendar desktop gadget requires Google Desktop 4 or above, and can also be added to an iGoogle page. With direct access to your Google Calendar available via the gadget, this should be your top choice. Visit desktop.google.com to download to your PC or add to your iGoogle home page.
Personal Calendar and Planner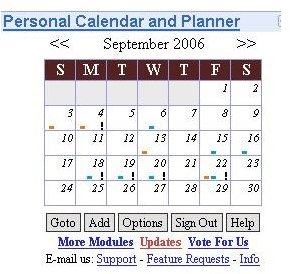 This is an iGoogle gadget, providing a calendar app for free without the ties of a Google calendar to sign in to. Add appointments to any date, scroll back and forth through the months and years with the arrow links. This gadget is basic but functional. You can add this Google gadget Internet calendar to iGoogle at www.google.com/ig.
Easy Cool Calendar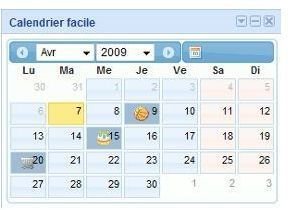 Again, this iGoogle gadget can be used as a standalone, but can also be synced with a Google Calendar account.This is an unusually useful flexibility option, something you will be hard-pushed to find elsewhere.
With an attractive user interface, Easy Cool Calendar is a popular alternative to the generic Google option. Visit www.google.com/ig to add it to your iGoogle account.
Milk Clock Calendar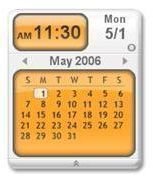 This Google gadget calendar features a funky, slick design and can be added to your PC if you have Google Desktop 5 or above via desktop.google.com. However don't expect Google Calendar synchronization or any Internet calendar functionality with this tool – it looks good, does comparatively little, but is just the ticket if all you want is a standalone calendar to remind you what day it is, or what the date is next Tuesday.
GCalendar Pro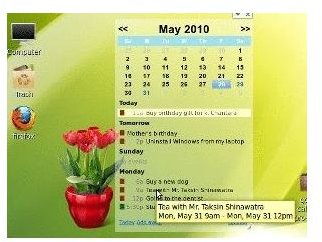 Easily the slickest entry in this list of the top Google gadgets for your Internet calendar, GCalendar Pro runs on Google Desktop 5 or above and can be used with considerable efficiency thanks to the way in which event information is displayed. If you don't go with the Google Calendar gadgets, try this, available from desktop.google.com.
So there you have it - 5 great Google gadgets for use with various types of calendars. GCalendar Pro is easily my favorite choice, and is something that should be considered by any Google Calendar user. If you don't want to use Google Calendar, you might consider an alternative - see Is Google Calendar Better than Yahoo Calendar for more on this topic.
Images by Google (links above)