Some Cool Ways to View Google Images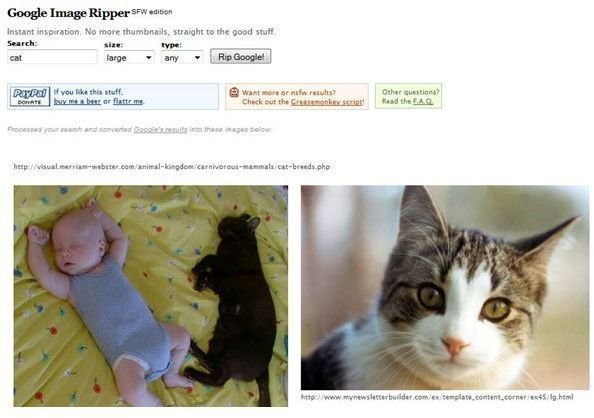 Tools for Viewing Google Images
Google Images is the most popular way to search for images online. However, although Google Images has some great features, sometimes the tool can be found lacking in some features. Or, for many users, the simple and plain interface may not be the most appealing. Here's a round-up of some tools that enhance the functionalities of Google Images or provide a better visual experience. In other words, these tools provide some cool ways to view Google Images.
Google Image Ripper
Google Image Ripper lets you search Google Images and view the actual image directly, thereby bypassing the need to follow the thumbnail and check the actual webpage to view the image. You can also define some of the search options like the size of the image and image type. There's also a Greasemonkey script available for this tool.
GoMBoX
GoMBoX is an extension for Safari 5 browser on Mac OS X and Windows operating systems that brings up a lightbox viewer when you click on any thumbnail on the Google Image search result page instead of taking you to the webpage containing that image. This saves a lot of time and also adds to aesthetic value.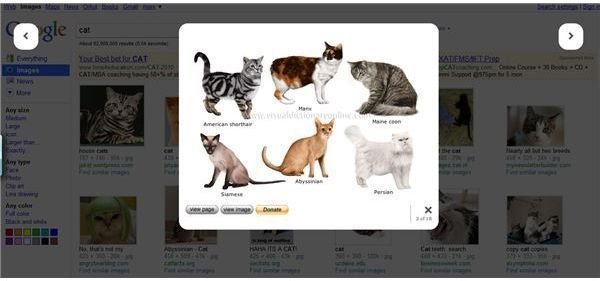 This is an extension for the Google Chrome browser that turns photo websites like Flickr, Picasa, Google Images, and Facebook into a slideshow. When you are on any website that this extension supports, a series of thumbnails appear at the bottom of your browser. You can also bring up the slideshow by clicking on its icon that appears on the location bar when you are on any of the supported website.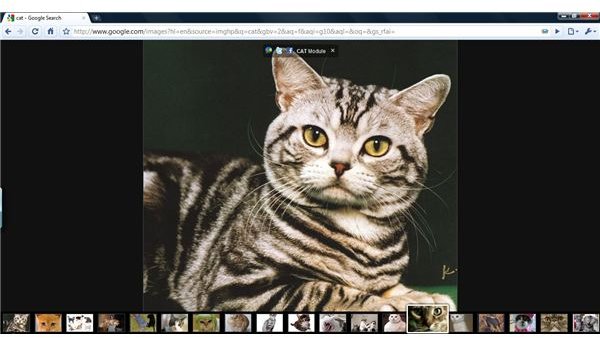 SearchTweaker is another add-on for Firefox that enhances many aspects of searching on Google including Google Images. It enhances Google search on your browser by adding features like multi-account login, forcing Google to use secure connection, speed dial, etc. It also has some Google Images specific features that improve the way you search for images with Google, such as directly linking to the actual image from the search result page, removing the URL under the thumbnails, and viewing Google Images on mouse over.
Greased Lightbox is an add-on for Firefox that basically does the same thing as the Safari 5 extension discussed earlier in the article, that is, it displays the destination image in a lightbox when you click on an image on the Google Image search result page, thereby saving you the time of visiting the webpage containing the image and viewing it.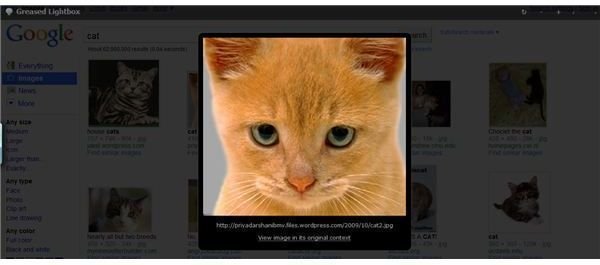 cooliris is an extension available for Firefox, Chrome, Safari and Internet Explorer 7+ that changes the way you view images and videos on websites like Flickr, Google Images, Picasa Web, YouTube, Facebook, deviantART etc. It makes navigating among images fun and enjoyable and less time consuming by using its infinite 3D wall. And the eye candy is not the only thing cooliris provides. With cooliris channels you can keep track of your favorite shows and feeds, watch TV clips, movie trailers or full length movies (US only), find music, keep yourself updated with latest news, shop by comparing products visually on the wall and many more. It even lets you find and view images stored on your computer.