Google Voice and Video Chat versus Skype - How to Choose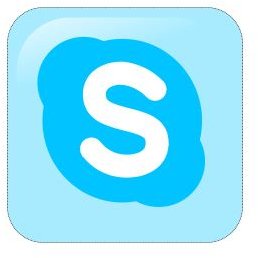 Skype
Skype was one of the first providers to offer computer-to-computer video, instant messaging and voice calling all in one package. Using
software available via a free download from Skype, users can either communicate freely between computers or pay a small fee (2.1 cents per minute or more) to make calls from a computer to a telephone number. Also for a fee ($18 per month or less), a service called SkypeIn assigns a telephone number to a Skype account so incoming telephone calls can be received on the user's computer.
Skype comes in the form of a downloadable program found on the Skype Web site. The process of configuring Skype is quite easy, and a search feature helps users find people on Skype that can be added to the Skype phone book. Once installed, users can call other Skype users for voice, instant message, or video chat. Skype also provides the ability to video conference three or more users, somthing that Google Voice and Chat cannot do.
Many smartphone users use Skype to make voice calls over 3G or 4G data connections to other computer and mobile users, allowing them to conserve their voice minutes.
Another Skype service, Skype Access, provides easy access to public networks for a fee of just $.19 per minute.
Image Credit: Wikimedia Commons/ZyMOS.
Google Voice and Video Chat
Long a player in voice and instant messaging, Google added video to its offering to become competitive with Skype.

Users generally seem to find Google Voice and Video Chat very easy to use, especially if they already have GMail and Google Talk. Those who do not have GMail must get signed up in order to use this service. To get all the features of this service working, users install a downloadable plugin, restart their Web browsers and then log into GMail.
The GMail contact list puts a little camera icon beside all the contacts equipped with a video camera. Those who are unequipped can still converse via a voice connection between two computers.
Compared to Skype, many users will find Google Voice and Video Chat rather austere. No options exist at this time to use the service to call telephone numbers and none exist to receive telephone calls using the service.
Another drawback to the Google service is the GMail requirement. It seems reasonable to recognize that some people do not want another email account. Skype, on the other hand does not require users to change or add email accounts.
Image Credit: Wikimedia Commons/Google Inc.
Skype vs. Google Wrap Up
Users who find the idea of communicating with video and voice over IP appealing will enjoy both the Skype and Google solutions. Skype has been around longer and seems more mature, offering more features. The service requires a Skype account, but not a new email address, comforting those who really don't want to take on a new email program on top of everything else. Skype has a lot of options that allow users to communicate with people without a computer or mobile device, making it particularly suitable for users with those types of contacts.
Google Voice and Video Chat is great for users already in GMail or who don't mind trying something new. Because the service works only within the GMail framework, however, calls to landlines cannot be made.
Because these services have the capacity to expand the way you communicate with others, you may want to sign up for both of them.