How To Use IGoogle Gadgets To Manage Time, Control Work, And Social Life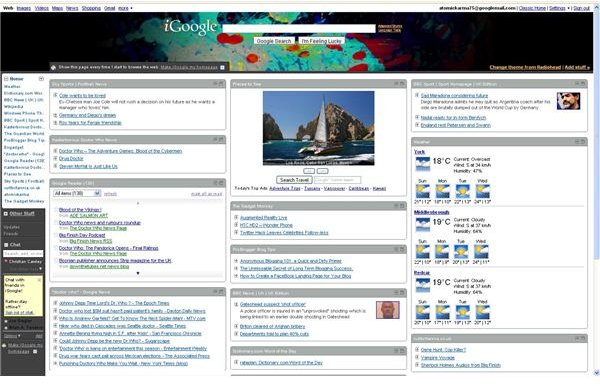 iGoogle Your Life
Your iGoogle page can literally be your daily control panel! By adding a selection of the best iGoogle gadgets you can add information and resources relevant to you and your interests. You can even use it as I do – for work!
With so many gadgets to choose from, from RSS feeds to weather and even Google Chat, another benefit is direct access to your Google Docs.
What all of this means, of course, is that rather than take your work with you, you can leave it where it is – in the care of iGoogle – and pick it up again the next time you login!
However iGoogle can be used for more than work. You can also use it to organize lots of fun, leisure and social activities, such as gaming, listening to radio, and even Facebook.
How to Use iGoogle to manage Your Social Life
iGoogle lives and breathes gadgets. These small applications can be added into your iGoogle web page and provide active content, giving you all the information you need based on the type of gadget it is. For instance, you might listen to a radio station, or view the RSS feed from a friends blog. You might have a Google Calendar gadget remaining you of places to be, or you might have Facebook displaying your friends' status updates.
There are also a range of games available via iGoogle, such as small browser based puzzle and arcade games.
Use iGoogle to manage your Work
If you have a desk job, iGoogle can be used to organize and aggregate data into one place – giving you a considerable range of powerful options.
For instance if you're a writer, you might have a range of RSS feeds setup as gadgets on your iGoogle, displaying relevant thematic information based on your current projects. As you can see in the accompanying screenshot, I use a selection of sports, technology and TV-related news sources in order to stay up to date, as well as keeping an eye on the weather. Other iGoogle gadgets you can't see here which are great for managing work and information are the Google Docs gadget and PDF Man for creating Acrobat files.
Setting Up and using iGoogle
If you have never used iGoogle before, it is available to anyone with a Google account. Simply login, and click the iGoogle link in the top right of the page.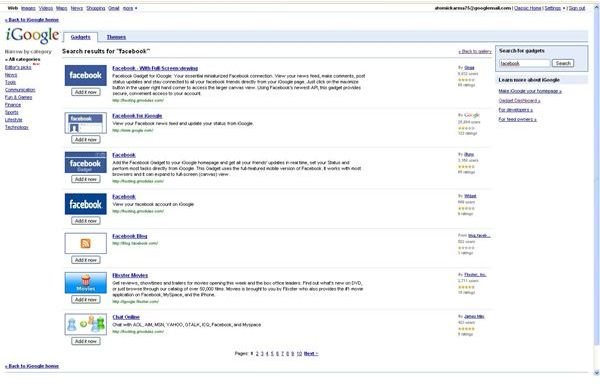 With your basic iGoogle page ready to be setup and used, the first thing to do is begin adding content. This can be done via the Add Stuff link in the upper right of the page. You can add stuff based on the selection displayed, Search for gadgets on the right, by category on the left or use the Add feed or gadget option to display an RSS feed. The main iGoogle page also allows you to arrange the gadgets for optimum use, simply by left-clicking the mouse and dragging the content to where you would like it to sit.
Once your gadgets are added, you're ready to start using iGoogle - but not that you can also change your iGoogle theme if the basic Google look isn't quite working for you.
Finally, iGoogle is also tabular – meaning you can add a range of gadgets to different tabs within the browser window. A great way of managing your iGoogle gadgets, you might organize them on a subjective basis, with one tab for work, another for social, a third for games, etc.