Learn How to Open a Gmail Account: Easy Step By Step Guide to Open a Gmail Account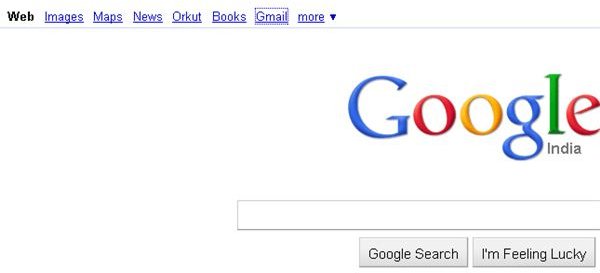 Gmail: What's New?
While you have Yahoo mail, Hotmail and other popular web-based mail services, what's so unique about Gmail? Well, it features a "traditional email with Google's search technology", which allows you to search emails and chat-messages without shuffling your inbox. There are some more nice Gmail features, including an effective spam filtering technology, easy mail search, built-in video and text chat, the ability to label conversations into folders and free 5GB storage space. With such excellent features, everyone would love to open their own gmail account. But some users don't know how to open a Gmail account. Here's a step-by-step guide to create a new Gmail account.
How to Create a New Gmail Account?
On your browser, type https://www.google.com. On the top-left corner you will see links to Images, Maps and Books. There you will find a link to Gmail - Click on the link to access Gmail.
On the extreme right you will find two boxes – Sign in with Your Google Account and Create an Account. Click on the Create an Account button.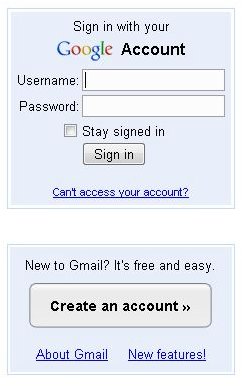 You will have to fill out an online form before opening a Gmail account. Type your first name, last name and the desired login name on the empty fields. Make sure you type a unique login name. Click on the Check Availability button to check whether the username you have entered is available or not. You will also see a list of suggestions for your login name. Select any one or enter a different login name.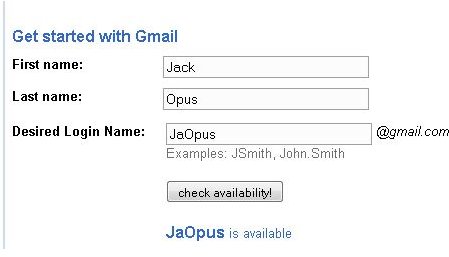 Next, choose a password and re-enter the password on the re-enter password box. Make sure the password is at least 8 characters in length. You should type an alpha-numeric password combination to avoid password thefts and infiltration.

Select a security question and type your answer. Security questions help you when you forget your password. In case you want to change your password, you will first have to answer the security question chosen by you during signup. You will also have to type a recovery email which will help you authenticate your Gmail account or help you recover your password. If you don't have an alternative email, leave this field blank. Next, select the location (country of residence).

Enter the Captcha. This is a security measure followed by most web-based mail services and other websites to ensure the person signing up is a human and not a bot. The captcha alphabets are not case-sensitive. Read the Google terms of service and click I Accept Create My Account.
Well, now you know how to open a Gmail account. Just click on the Show Me My Account button to load your Gmail interface. You can easily send and receive emails and chat with your friends using its built-in text and video chat feature. If you find Gmail not as attractive as your hotmail or Yahoo account, you can delete your Gmail account quite easily.