Orkut Registration Process

Orkut is a great social networking website and is among the most used social networking websites in the world. In last 5 years, millions of people have created an account on Orkut and have found it a great medium to stay in touch with their friends and family members. You can connect to your old friends and make new ones too on Orkut. It is different from other networking websites because it maintains a protective Internet environment for all its users. Inappropriate and illegal content is prohibited on Orkut. The website is monitored from time to time to remove any obscene and unlawful material. If you wish to have a safe and secure social networking experience then you can create an account on Orkut by following these simple Orkut registration steps.
To open your account, log on to the Orkut homepage. On the home page you will see a "Join now" link below the login box. Click the link to start the Orkut registration process.
In order to register yourself on Orkut, you need to have a Gmail account. If you are do not have a Gmail or Google account then you will have to create one first.
But if you have a Gmail account then you can use your Gmail username and password to access your Orkut profile.
If you do not wish to use your existing Google account then you can create a new Gmail account to register on Orkut.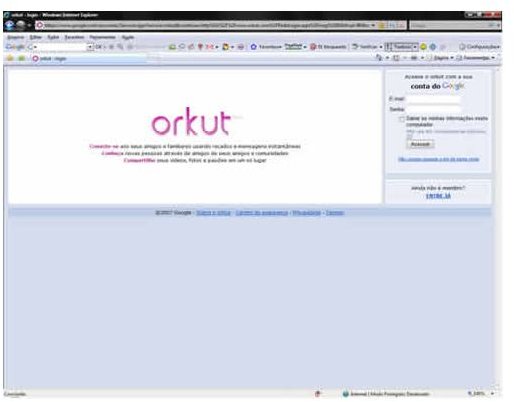 Getting started on Orkut
Before you start using Orkut, you must familiarize yourself with its "terms of service". You need to agree to all the terms mentioned in the contract. You must be above 18 years of age to access the website for personal use. Once you understand all the terms, check the box "I accept the terms of services".
Once you accept the terms you will taken to your Orkut profile page. You will see many options to create and edit your profile. Your profile is divided into basic, social and personal information sections. You can lock personal information or you can even select who can view your personal details. You can also upload pictures if you like. You can make your account more interesting by filling in details like interests, hobbies, books, date of birth, relationship status, etc. There is a search option on the home page where you can search for your friends using their names or email addresses.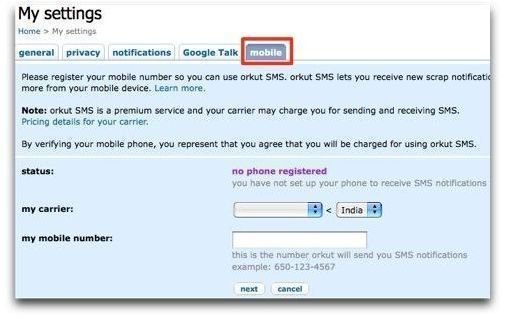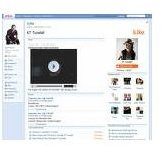 What can you do on Orkut?
You can send a friend a request; once they accept your request they will appear in your friend list. You can publish videos, pictures and songs on your Orkut profile.
A status bar on the top of your profile helps you tell everyone about your current activity. Your friends can even comment and discuss on your status.
You can edit your profile anytime and make necessary changes. Also you can block or report any users whom you find inappropriate.
You can also join various communities and take part in different polls. You can play games and stay in touch with your friends all the time.
You will receive a mail in your Gmail account informing you about your Orkut account creation, its user name and password. These simple steps mean it is real easy even for a novice user to follow the Orkut registration process