What is Google Reader RSS Feeds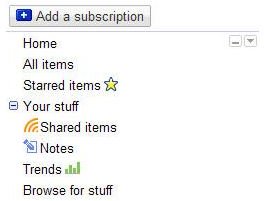 Learn About Google Reader
Google Reader is a simple web-based RSS feed aggregator developed by Google. The first release of Reader was offered only to existing Gmail users as a prototype before going beta, and that time period allowed Google Labs to incorporate the feedback from users on how to make Google Reader one of the best RSS feed readers on the scene today.
For more information on Google related services, see SMS Texting with Gmail and Gtalk and Tracking Projects with Google Spreadsheets.
Setting Up Google Reader
In order to use the Google Reader application, you will need a Gmail log in. To learn how to sign up for a Gmail account read How To Set Up A Gmail Account.
Once you have a logged in with your account information, the next step is to add the feeds that interest you into the Google Reader. In the top side bar at the left side of the screen there is an Add Subscription button. Click on that button and you will then be able to enter the URL of the feed that you want to add in.
If adding the URL of a website does not work, the next option is to go to the website that you are looking to pull a feed from and locate the RSS feed icon. Click on the icon and a new web page will appear; copy that URL and paste into the Add Subscription box of your Google Reader.
Google Reader Functions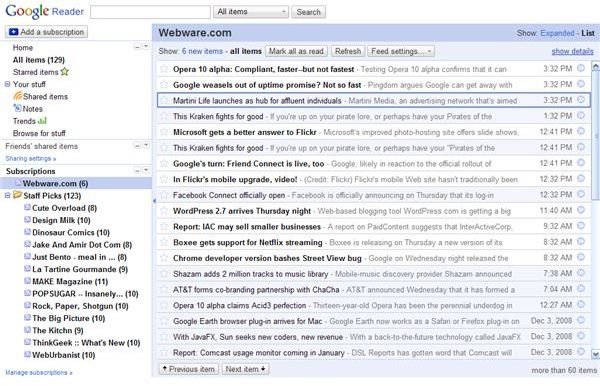 Google Reader allows the user to set specific folder groups for each news topic to help keep all those new update feeds organized. You do not have to be inundated with new feeds popping up all at once, instead you just chose the folder you have created, and read through the latest feeds when you chose to do so. This is the main feature that keeps people using the Goggle Reader feed system. In addition to the news feed folder creation, there are other features that make Google Reader so popular.
Continuous scroll of feed items that selects read items from unread items
Sharing feeds with other Gmail users from your address book
Sharing feed clips via entry into blogs through your Google Reader account
You can create your own clipping Reader blog
There is no limit to the number of news feed folders you can create in Google Reader, and as with most Goggle applications, there is no limit to feed size. If you want to create feed folders that range from Auto Mechanics through to Zoology, you can. The only limit that comes into the equation is the amount of time you have to read through the latest feeds that you have set up. The feed folders also have the option of being shared across your Gmail contacts from Gmail, so the number of feeds that you can be subscribed to essentially has no limit either.
For more information on Google Reader and where Google Labs is taking this application read the Official Google Reader Blog.
*images are provide by and ©2010 Google