How To Sync Outlook 2002 With Google Calendar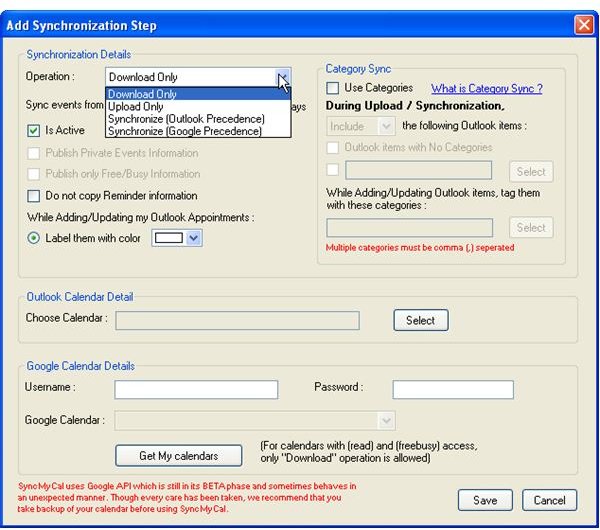 Getting The Most from Google Calendar
Microsoft Outlook is a powerful email and time management application, used around the world in organizations and businesses of varying sizes.
Such is its popularity and flexibility that many organizations and users are still using older versions -while Outlook 2010 is available, Outlook 2007, 2003, 2002 and 2000 will all still be in use around the globe, giving email and calendar support to many millions of users.
Just as popular and powerful is Gmail and Google Calendar. Google Calendar's online flexibility – it can be accessed from any browser and any correctly configured mobile device – has lead to it becoming a popular choice for businesses, particularly those without Outlook Exchange and push email capabilities.
Using tools provided by Google, Google Calendar can be synchronized with Microsoft Office Outlook 2003, 2007 and more than likely 2010 – but what about Outlook 2002?
How You Can Sync Outlook 2002 with Google Calendar
To sync Outlook 2002 with Google calendar, you will need a third party application. SyncMyCal is a dedicated calendar synchronization tool which is available for both Outlook 2007, 2003 and 2002.
An individual copy of SyncMyCal can be purchased for $25.00 – otherwise, the tool can be purchased free using TrialPay (which means you need to buy or signup to something else).
Before purchasing and downloading SyncMyCal, ensure you have the following tools installed as part of your Windows OS:
• Microsoft .NET Framework Runtime 2.0
• Office 2002 Primary Interop Assemblies (PIA) for Microsoft
• Microsoft Visual C++® 2005 SP1 Redistributable Package (x86)
Each of the above can be downloaded from Microsoft via Windows Updates, or via the SyncMyCal website.
Once downloaded, SyncMyCal can then be installed, and setup to allow synchronization with your Google Calendar account.
Setup Your Sync
Once installed, SyncMyCal will appear as an add-in in Outlook 2002, with a small menu item on the toolbar.
Using the Settings option, add your Gmail username and password under Google Calendar Details, before selecting which Google Calendar you want to sync (assuming you have multiple calendars.)
Synchronization can be performed in both directions, as well as giving either Outlook or Google the precedence. This gives excellent flexibility between your Outlook Calendar and your Google Calendar. There is also the option to sync calendar categories and contacts between the two systems, making SyncMyCal a very powerful addition.
While SyncMyCal isn't a free option, it is unfortunately the only option for synchronizing Outlook 2002 with Google. Outlook 2002 was released before Google Calendar was released – a result of this is that the calendar options aren't as flexible as those in later versions of Outlook.
To get the full benefit of Google Calendar synchronization, you should consider upgrading to a more recent release of Microsoft Outlook.