Google Language Tools Review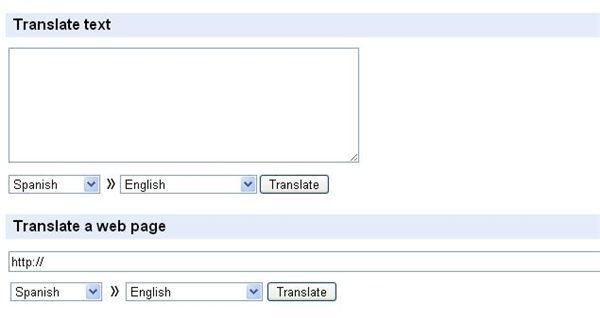 What Can You Use Google Translate Tools For?
Google Language Tools (also referred to as Google Translate) is an online translation application that translates between tens of different languages. It is a free application and with it you can translate unlimited websites or text into your desired language.
This nice application is capable of translating between fifty seven translation pairs including English to Spanish, French to English, French to Chinese, English to Arabic, English to Dutch, and plenty of others. Unlike many other applications, Google translate generates fairly accurate results. Google improves the application very so often and also adds new languages on a regular basis. Anything that Google offers becomes very popular and that is why Google Translate is also a huge hit.
Google Translate Vs Others
Most of the other translation tools such as Windows Live Translate are based on SYSTRAN software. However, Google instead of using the same software took entirely a different route and developed their own software that seems to perform the task pretty well. Of course no translation software will produce 100% perfect results; it is sometimes either useless text or lacks the correct punctuation or grammar.
Unlike many of the other translation programs, Google translate has many translation options and lets you translate directly from one language to the other. For example you may directly translate from Polish to French without translating it into English first.
Using Google Translate
Google translate has a clean and tidy interface. It is also quite easy to understand what you want to do. If you want to translate a block of text or whole website, you will simply enter or copy and paste the text or website address into a textbox, select the desired language and click the button. When translating a website, clicking any link on that website will automatically translate the page.
Google translate also has an internet search function that automatically translates your search keyword(s) into another language then searches the web for that keyword. This option lets you automatically translate the returned sites into your desired language if you want.
Who Can Use Google Translate?
Although the application does not always produce perfect translation, it is idle for anyone wanting to translate a website or his/her text into a different language. Even though the output is not perfect, most people can easily understand what it means. This translation tool however isn't recommended if perfect translation is vital.
If you need to translate huge text or a number of websites and you are not concerned about accuracy of the results, Google translate is for you. Instead of paying someone to translate the work, you may have your work done without spending any money. To use Google translate, it's not required to register on the website. Anyone can access this application without any type of sign in; all you need is to open the website, enter your text or website you want to translate and press the button.
You may have something that you want to translate to a different language, a block of text or a website, so avail this free service, click here to open Google translate now.
References
Image Credit: Image provided by author