Use Google Reader Mobile to Access Your Feeds From a Mobile Device - ARCHIVED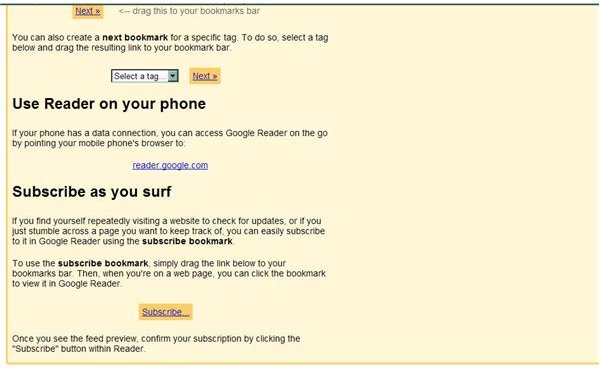 Editor's Note: Google Reader is being shut down on July 1, 2013. Users are encouraged to use Google Takeout in order to transfer their accounts to other RSS feeds. This article was orginally published in 2008 and has been archived but left up for informational purposes.
Requirements
Your mobile device must meet some basic requirements to use Google Reader Mobile.The browser must support XHTML. You can test this by going to www.google.com/xhtml in your mobile device's browser and performing a search. Almost all new cell phones are XHTML compliant, so if you have a recent model, you shouldn't have any problems. If you have accessed websites from your mobile device before, then you likely won't have a problem.
Enable cookies on your mobile device browser. Some mobile service providers do not allow cookies on their network, so you may need to call and ask.
Check with your mobile service provider to make sure they allow secure SSL traffic.
Preview Google Reader Mobile
If you wantto see what Google Reader Mobile looks, you can check it out on your computer right now. Open your browser and go to your Google Reader Home > Settings > Goodies. Scroll down to "Use reader on your phone." Click reader.google.com. This will open the mobile version of Google Reader in a new window.
Navigate Reader Mobile
The front page of Google Reader Mobile is your Reading List. It shows a list of all new, unread items. The site they're from is in green. Clicking on any item opens the whole item plus any pictures. From the expanded item view you can: see the original, go to the next item in your list, add a star, share, and keep unread. Selecting share adds to your shared items in Google Reader and you remain on the same page in your browser. An item marked read in Google Reader Mobile, is also marked read in Google Reader and vice versa. From your Reading List or expanded item view you can navigate to a list of your subscriptions or a list of your tags, including starred and shared items. The only thing you can't do yet with Google Reader Mobile is add subscriptions.
Images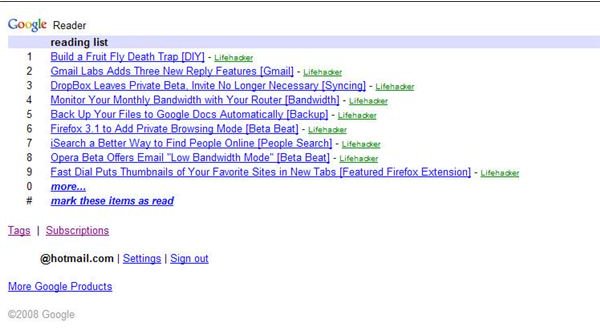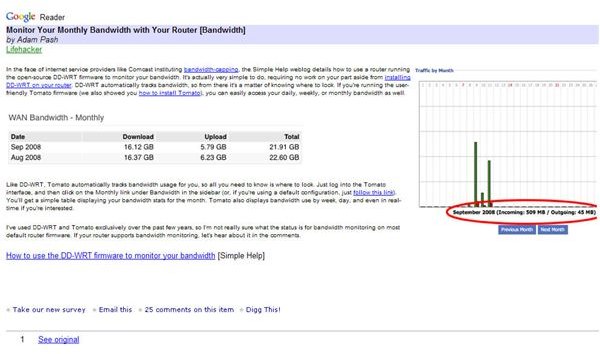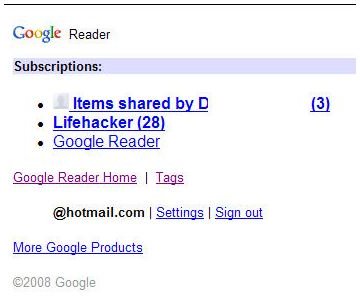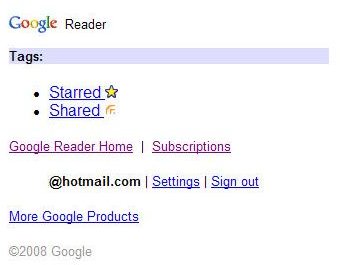 Connect
Point your mobile browser to reader.google.com to connect to Google Reader Mobile with your mobile device.
This article has been placed in our archives.
This post is part of the series: Google Reader
Google Reader is an easy to use, popular web-based feed reader. In this series learn the basics, tips and tricks, and add-ons to enhance your user experience.