Use Google Reader + Google Gears to Read Feeds Offline - ARCHIVED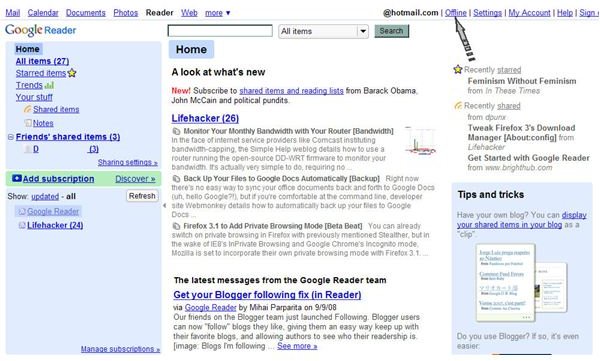 Editor's Note: Google Gears is no longer supported and Google Reader is being shut down on July 1, 2013. Users are encouraged to use Google Takeout in order to transfer their accounts to other RSS feeds. This article was orginally published in 2008 and has been archived but left up for informational purposes.
Read Offline
Working offline is an option available with all browsers and many programs. The option allows you to use the program without connecting to the Internet. This can come in extremely handy on an airplane or if you have dial-up. Google Reader let's you work offline, but you must install Google Gears, an open source browser extension, first.
Step-by-Step
Close all other browser windows. From Google Reader Homepage > offline > Install Google Gears > Agree and Download > select Run. Once the add-on is finished downloading, restart your browser. You will be taken to a Google Gears page upon restarting. You can learn more about Google Gears from that page.
Install Google Gears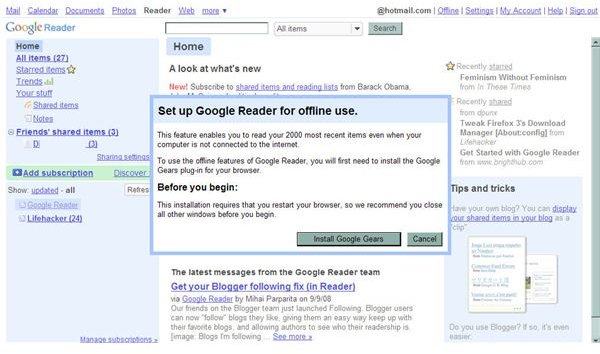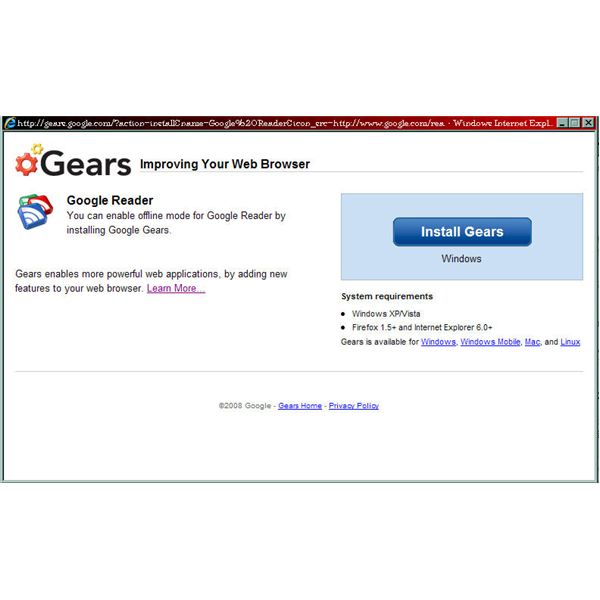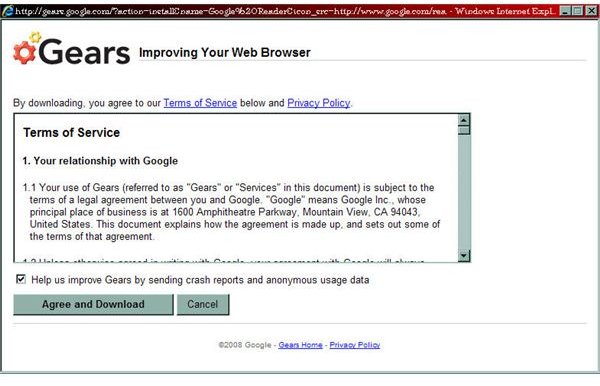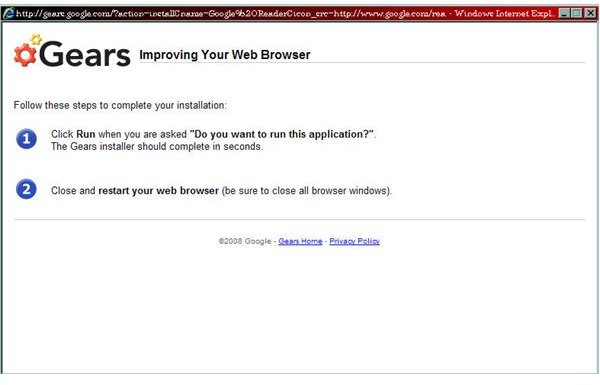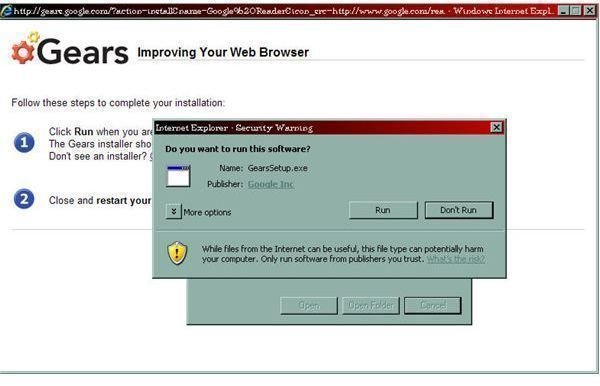 Reader Offline
The first time you log into Google Reader after installing Google Gears add-on, you will see a box in the top right corner notifying you of a new button. To use Google Reader Offline, just click the green button. This will download the most recent 2,000 items into Google Gears. You will see a small status bar while they download, then the button turns gray. On your browser go to File > Work Offline.
Offline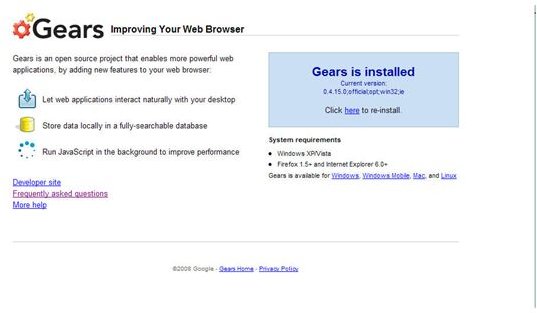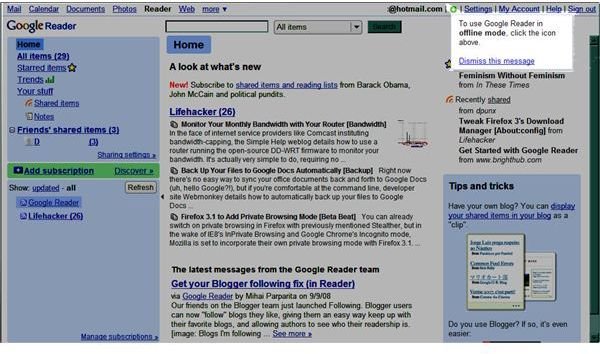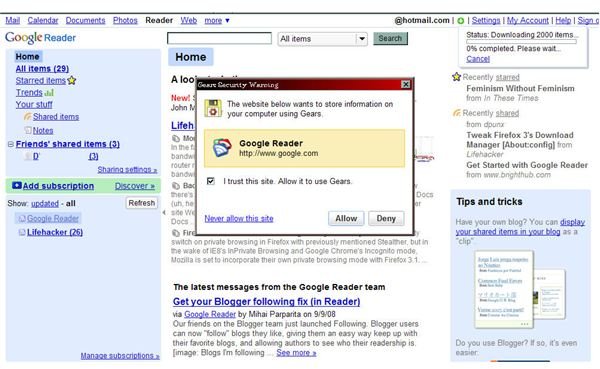 Back Online
When you want to get back online, toggle the offline setting in your browser. From your Google Reader Homepage, click the gray button. Google Reader will reload and any new feeds since you were offline will be unread. You will need to be online to view videos, full length articles, or items from sites like del-icio.us.
Problems and Suggestions
For most people, Google Gears and Google Reader work together just fine. However, everyone can run into problems occasionally. Google Reader updates somewhat frequently and Google listens to feedback. All are great reasons to frequent the official Google Reader Blog. You can post questions there, get help, offer suggestions to Google or help other with their problems. There is also a Google Gears Blog for in-depth information about Google Gears.
This post is part of the series: Google Reader
Google Reader is an easy to use, popular web-based feed reader. In this series learn the basics, tips and tricks, and add-ons to enhance your user experience.