Who Owns Google Inc, Sergy, Larry, or Shareholders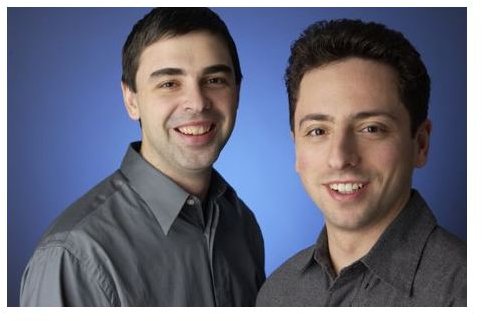 With Google accounting for over 65% of all web searches in the US and over 70% market share in most other countries, people can be forgiven for thinking that Google owns the Internet. But a similar question rests on the minds of others, that is, "who owns Google Inc."
Sergey Brin and Larry Page started Google as a spin-off from a search engine project they were working on in school. The two met while studying for their post-graduated degrees at Stanford University's Computer Science program, but they dropped out of school and started Google from a friends' garage in 1998, after the search engine project became too burdensome for the servers on which they were hosted at Stanford.
Google was listed on the Nasdaq stock exchange on August 19, 2004, under the ticker symbol GOOG. A total of 19,605,052 shares were offered at a price of $85 in the IPO (initial public offering), which raised US$1.67 billion and gave Google a market capitalization of more than $23 billion.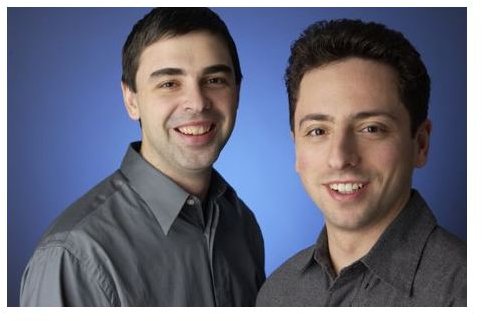 Top 10 Share Holders of Google
As at December 2009, the number of shares outstanding was 318 million. Of this figure over 40% was held by large institutions and mutual funds, with the two founders still owning a significant amount of the outstanding shares. The top 10 owners of Google's stock are:
Fidelity
BlackRock
State Street
Vanguard Group
Capital Research
T. Rowe Price
Capital World
alliancebernstein
Marsico Capital
At the time of its IPO, the vast majority of Google's 271 million shares remained under the control of Google, more specifically, its owners. Since then Google has sold more of its shares to the market to increase its cash reserves and finance acquisitions. Financial Institutions and large investors own a large percentage of these shares, but owing to the fact that Google is a public traded corporation, it is more accurate to say: Google is owned by its shareholders.
Voting Powers of Google Stock Holders
Though it appears that outsiders control greater than fifty percent of Google's shares, the actual voting power of the insiders is much higher. Google has a dual class stock structure in which each Class B share gets ten votes compared to each Class A share, which gets one vote. Page says in the prospectus that Google has, "a dual class structure that is biased toward stability and independence and that requires investors to bet on the team, especially Sergey and me."
Who Google Owns
Over the past decade Google has grown its business and market share by acquiring companies that have technologies or products of interest to Google's business model. This list of companies, that Google has purchase, is long as it is impressive, and includes companies and technologies that are well known such as Blogger and Picasa.
Like Microsoft, Google has employed the acquisition route because it allows the company to grow rapidly. Instead of developing new products from scratch, the company will normally find a small company, that has the technology of interest and purchase it. Here is a list of some of these companies:
Deja News - Google bought Deja News in February 2001 and re-branded the Usenet archives as Google Groups.
Applied Semantics - The company offers contextual advertising services, which Google probably used in its AdSense and AdWords services. Google bought the company in April 2003.
Pyra Labs - Pyra Labs is best known for its wildly popular Blogger technology.
Picasa – Picasa made the well known Picasa photo organizer program that was first released in October 2001.
Keyhole - Keyhole is a digital mapping company. Google bought them in October 2004.
Zipdash - A traffic/mapping company. It was acquired in 2004.
Urchin – This is a web analytics and statistics company. It was acquired in March 2005.
Neotonic Software – Neotonic produces CRM (customer relations management) technology for email customer support. Google acquired the company in 2003.
Kaltix Corp – Kaltrix develops search technologies that make finding information faster and easier, while returning more relevant search results.
Genius Labs – Genius Labs is a blogging technology firm.
2Web Technologies – This Company develops web based spreadsheets technology. The technology acquired from 2Web was used to develop Google's spreadsheet application in Google Docs.
Android – Android develops software for mobile phones and operating systems. Technology from Android is not doubt a part of Google's strategy to capture market share in the mobile phone market.
Summary
Who owns Google Inc? The short answer is, the stockholders, the majority of who include major investment houses and large shareholders. However, the founders (Larry Page and Sergey Brin) still have a controlling stake in the company, with employees and small investors making up the rest of those who hold small number of shares.