Ten Best Gadgets and Extensions to Get You Started Using Google Wave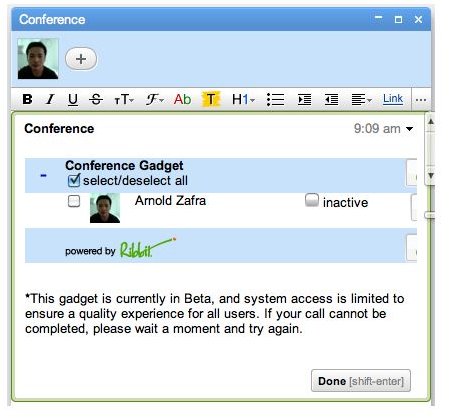 Ribbit Google Wave Extension
How good is Google Wave if you can't converse with your Wave contacts in real-time? Well, that's exactly what Ribbit offers. This gadget lets you insert real-time asynchronous audio streams to Google Wave. It also allows participants to collaborate using audio messages which become integral part of the Google Wave collaboration process. The gadget also lets you add non-wave participants to the session, mute or hold any of the individual participants from the stream and disconnect any participants from the stream.
Labpixies' Wave Sodoku Puzzles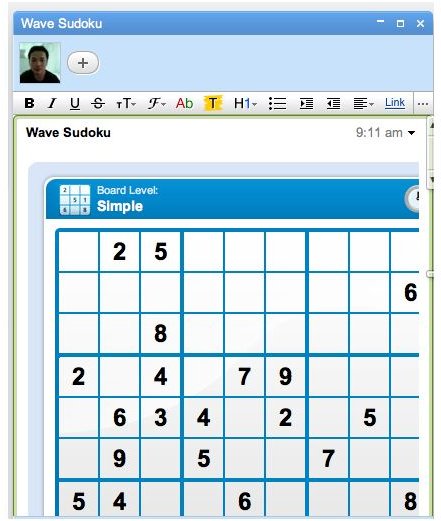 Labpixies wouldn't be acquired by Google recently if their Wave gadgets are not that good. In fact, Labpixies is among the first developers who came up with a Google Wave gadget. For their Sudoku puzzles, Labpixies brings free addictive puzzles divided into various difficulty levels from simple to expert. You know what's good about this gadget? You can print, get hints and verify results for the thousands of puzzles available.
Trippy Lonely Planet Wave Extension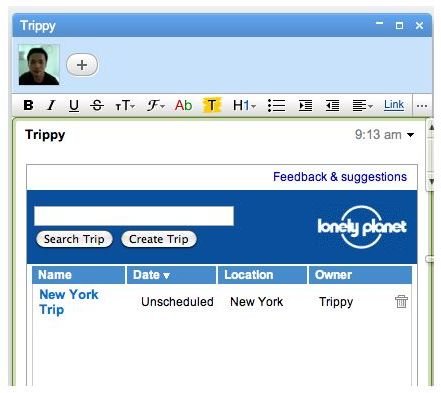 Here's a pretty useful Google Wave gadget that lets you plan a trip with your friends through Lonely Planet's content. The extension lets you find places to eat, sleep, and explore your favorite cities, see Lonely Planet recommendations, create itinerary in real-time with your friends, vote and comment on places to go and things to see and do, print your trip or share it via Google My Maps or email. All you need to do is add Trippy to your Google Wave account and start inviting friends to collaborate with you on a trip.
Map Gadget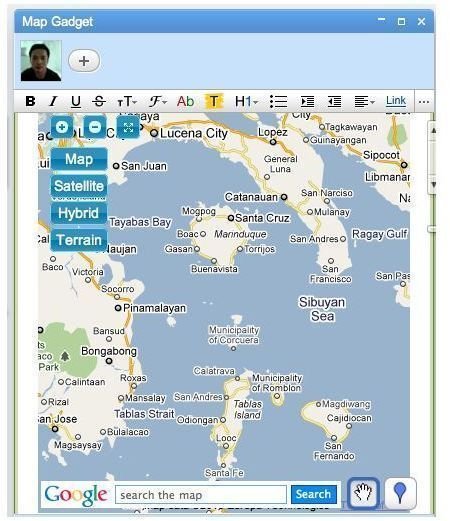 This gadget lets you collaborate on a map of placemarks, paths, and shapes with other participants that you will invite. It's a pretty useful tool for planning events and trips.
AccuWeather Wave Gadget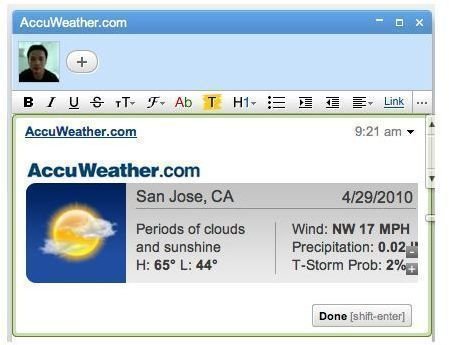 A pretty useful Google Wave gadget especially if you're planning a trip. Use this in combination with Trippy Lonely Planet gadget and for sure you'll have the perfect vacation planned out. The gadget lets you select location and date and then gives you a comprehensive weather forecast for the said location.
iFRAME Gadget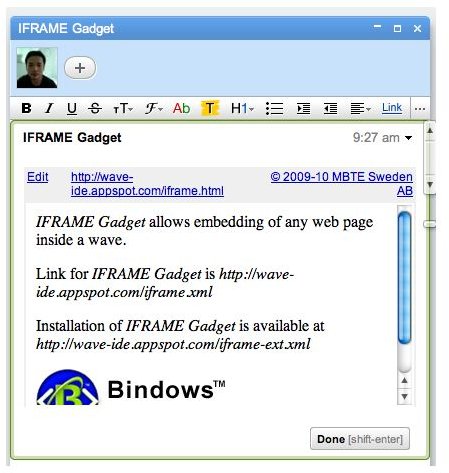 This Google Wave gadget allows you to embed any webpage into a wave. Works best with websites that were designed to be embedded especially since the will be stretched to fit the width of the Google wave.
Dragon Conquest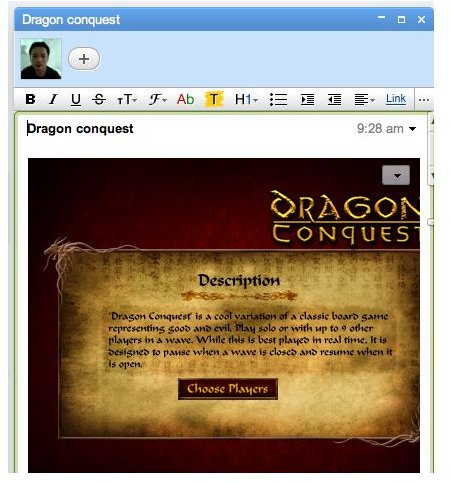 Who says Google Wave can't handle some nice little games, and a multi-player online type of game, sort of? Of course it can. This gadget is a pretty good example - Dragon Conquest. It's a cool variation of a classic board game representing, well good and evil. You can play solo or with up to 9 other players inside a wave. Pretty cool, right?
Grocery List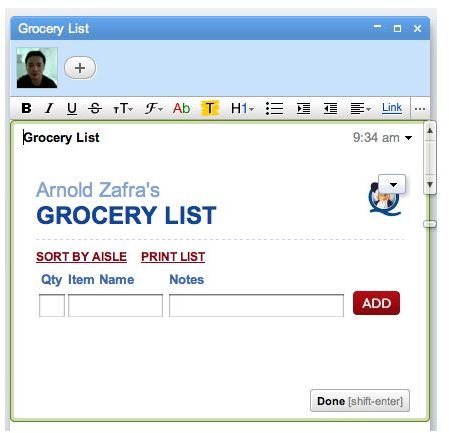 If you and your family or even your friends have this habit of sharing grocery list, well you might want to check out this Google Wave gadget. It lets you share, sort, print and take the list you've collaborated on with you as you head for the nearest grocery store. I know, it sounds pretty absurd, but hey that only goes to show how flexible Google Wave is, right?
Draw Board for Google Wave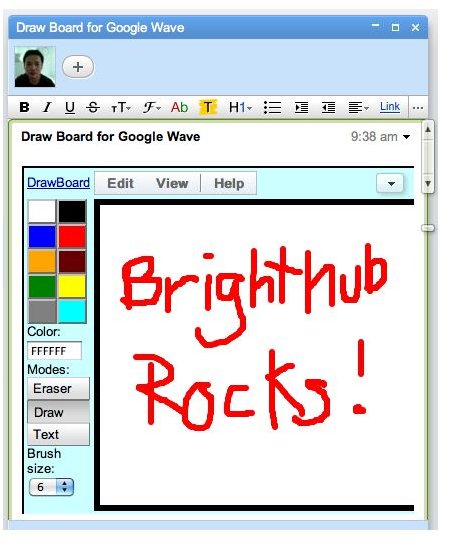 Now this one I would have to admit is a pretty cool Wave gadget. It lets you draw images inside a white board in a Google wave. What's great about this gadget is the fact that it synchronizes the images among the participants in the wave. So, participants can quickly give their comment on what you are drawing, well supposing that it's about some business plans.
Take-Out gadget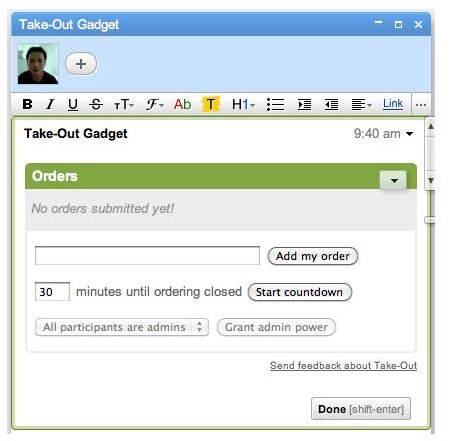 Here's a another useful gadget that you can use with your officemate, classmates and other friends and contacts - for ordering food and other stuff together. The gadget optionally lets you set a countdown timer for all orders to be placed so you can be sure that all orders come on time.