Four Alternatives for Google AdWords

Chitika
Chitika by far is the most solid and viable alternatives to Google AdWords. Founded in 2003, Chitika is a full-service on-line advertising network that servers almost 2 billion monthly impression on more than 80,000 websites. During its several years of existence, Chitika has proven itself as worth channel for targeting on-line consumers and buyers.
What makes Chitika as one of the most viable alternative to Google AdWords is the fact that it offers a complimentary solution to your major advertising campaigns. Chitika serves your brands/products directly through their advertising campaigns. This results in higher conversion ratios for your ad campaign spending.
Chitika's success can be attributed to the way it displays and serves targeted products. You as an advertiser need to pay only for the click thru on an ad which has led to conversion. Chitika has indeed proven itself as great channel to target online consumers.
Bidvertiser

Another advertising solution that has been trying to get a piece of Google AdWords pie is Bidvertiser. It's also a pay-per-click advertising program that allows you to place your ads on thousands of relevant websites. Bidvertiser lets you decide where you want to run your ads through its various categories.
Bidvertiser only charges you for clicks that your ads received and it allows you to choose how much you are willing to pay for each click that your ad received.
Bidvertiser also has a powerful ad creation tool which lets you create your ads in minutes. It also allows you to display your ads within geographic range that you determine and indicate. And for monitoring your ads, you can use the advertiser center where you can also customize you ads using dozens of online reports including information about page impressions, click-through rate, as well as the total amount you've spent.
AdBrite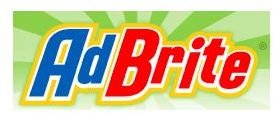 Serving 85 million impressions per day, AdBrite managed to stay put even if playing only as an alternative to Google AdWords. AdBrite promises to help you reach your target consumer across its network of sites ranging from major web brands as well as smaller specialty sites.
AdBrite offers advanced targeting and high-impact ad types. Through its OTEx (Open Targeting Exchange), AdBrite ensures your ad will benefit from leading edge targeting. You can choose to run your ad campaigns via standard ad units such as banners, text ads, or its unique full page ad.
Like Google AdWords, AdBrite lets you see every site your ad has run on and lets you see which of your sites you should be allocating more budget to if those ads perform better or stop non-performing ads immediately.
Facebook Advertising
With its massive membership, daily page views, and growing popularity, Facebook has become a viable place for consumer advertising. If you think that your brands or products would benefit more from social media advertising, then Facebook's ad program might just give you that much needed ad conversion.
Facebook advertising is a good way of taking advantage of the popularity of social media. The ad program lets you reach your exact audience and connect with real customers. Facebook offers various tools for creating your ads quickly as well as for optimizing them.