Best Google Chrome Themes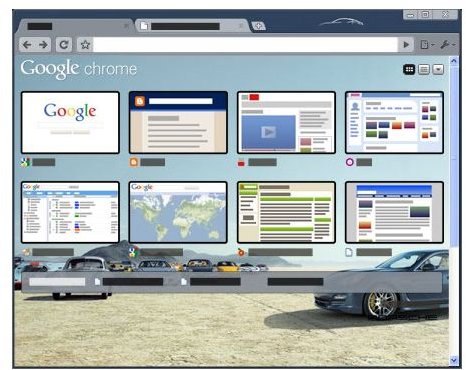 Porsche
Who doesn't love a Porsche? Porsche, the Google Chrome theme was the very first theme I used when Google offered the theme feature for the Chrome browser. This theme features several Porsche cars with a mountain background. It kind of reminds me of the Fast and the Furious movie flick. The theme's color is a combination of different shades of blue accentuated by a gray top bar. Fans of sports cars, especially, would want to have this as their Chrome browser theme. Apply theme.
Tiesto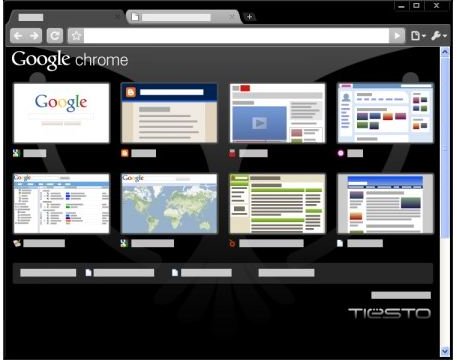 In case you're not aware, like me previously, Tiesto is the most well-known and biggest electronic music artist. He is also a multi-awarded artist. For the Tiesto inspired Chrome browser theme, the design was a simple combination of black and gray. The overall theme background is black and in the backdraft you'd see Tiesto's symbol. If you want something cool for your browser's theme, Tiesto is the right theme for you. Apply theme
Ratchet & Clank Future 2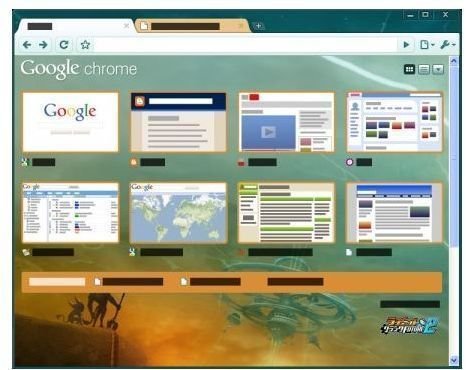 If you're a video gamer, you'd definitely want to use this theme for your Google Chrome browser. Ratchet and Clank is one of the most popular video game series. As for the browser, the color design is a combination of green and orange. In the background is a scene from the video game series. Apply theme.
Wes Craven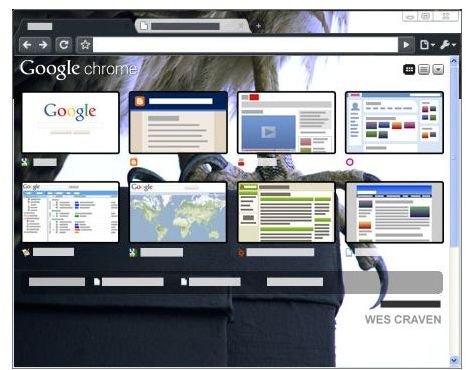 You know Wes Craven right? That famous filmmaker with movie hits such as the Nightmare on Elm Street? Well, don't worry about this Chrome theme because thankfully it doesn't look like a horror movie. Instead you have the feet of an eagle or crow perhaps? The theme look cool in its white background. Apply Theme
Anita Kunz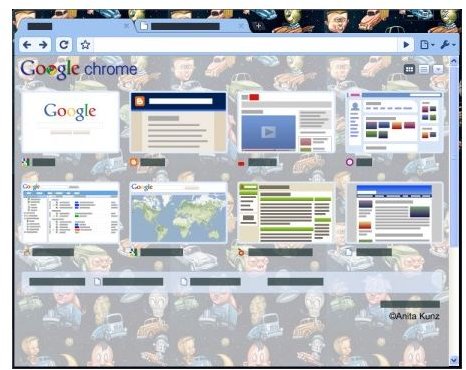 This theme features the artist's famous drawings of weird looking characters. It's a good thing that the background image was almost desaturated so you won't be staring at those drawings of weird-looking characters. Apply theme.
5 Top Themes by Google
Aside from the Google Chrome themes inspired by famous artists, Google also has several themes built by Google staff. There are 29 themes by Google available at the Google Chrome Themes Gallery right now. We've picked five of these themes which we think is the best among the rest.
These Google Chrome Themes are:
Themes by Google