Top Tips for Google Calendar

How to Use Google Calendar
Google Calendar can be confusing, especially if you are just getting started with using Google services. How to Use Google Calendar has some tips to help you get setup with Google Calendar.
Color Coded Labels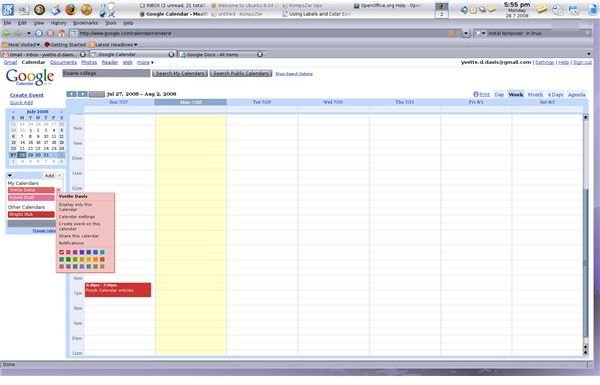 Color coding is one of the top tips for Google Calendar because it helps you to stay organized. If you have a busy schedule, and often use Google Calendar to remember important dates and appointments, color coding can come in very handy. Not only can you use different colors to signify different priorities, but you can also use them to separate business calendar events from personal calendar events. Many people also use color coded labels to separate calendars between users. For example, if you have several family members who all use Google Calendar, you can assign each person a color, helping to assure that each family member edits their calendar only.
Learn more about Google Calendar Color Coding.
Setting Up Reminders with Google Calendar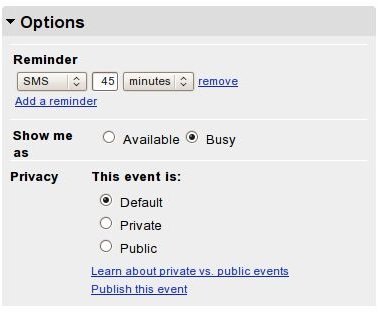 If you are the type of person that often forgets appointments, meetings, and other important dates, you can use Google Calendar to send yourself a reminder. Conveniently, reminders can be sent to your email address, mobile phone (via text message), or within your Google account. This flexibility makes 'Setting Up Reminders' one of the top tips for Google Calendar.
Event Invitations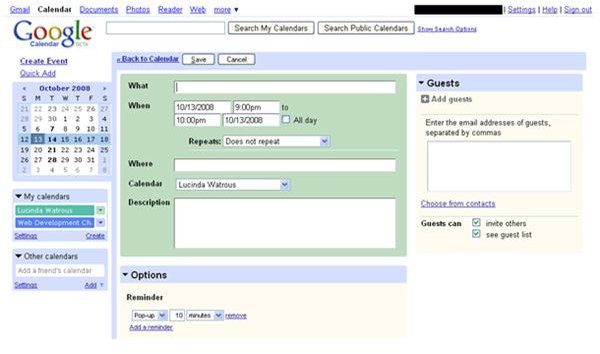 The event invitations feature for Google Calendar can be convenient for anyone that has a lot of contacts with Google accounts. Basically, event invitations work by sending each contact that you select, an email message with the event info. From there, they are easily notified of the event, and can decide whether or not they will be attending. Event invitations is one of the top tips for Google Calendar, because it has a wide variety of uses, anything from business meetings to parties.
Google Calendar Tips and Shortcuts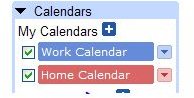 If you already have a good understanding for Google Calendar, you may want to check out Easy Methods To Get The Most From Your Google Calendar. It provides 8 quick tips that may save you some time when working with specific Google Calendar elements.
Creating Multiple Calendars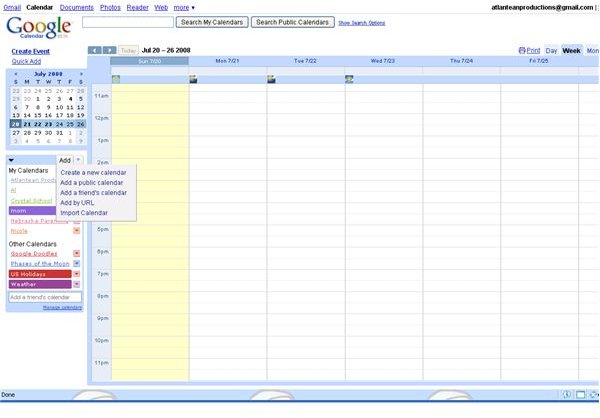 Under certain circumstances, you may want to create more than one Google Calendar. An example of this would be, to separate your work schedule from your personal schedule. We have an excellent tutorial, detailing the steps to creating and organizing multiple calendars.
Top Reasons to Use Google Calendar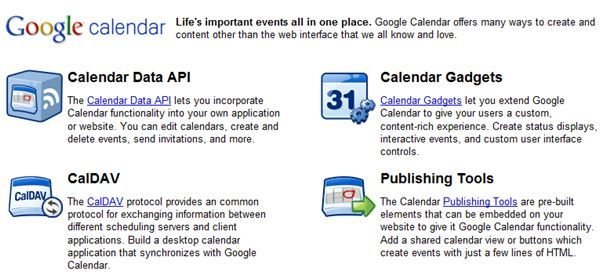 If you are currently using another calendar software, and are considering switching to Google Calendar, you may want to learn a bit about it first, before moving all of your appointments, data, and more. We have an article titled Top Reasons To Use Google Calendar, that you may want to check out, in order to decide if Google calendar is right for you.