How to use Feedly Add-on with Google Reader - ARCHIVED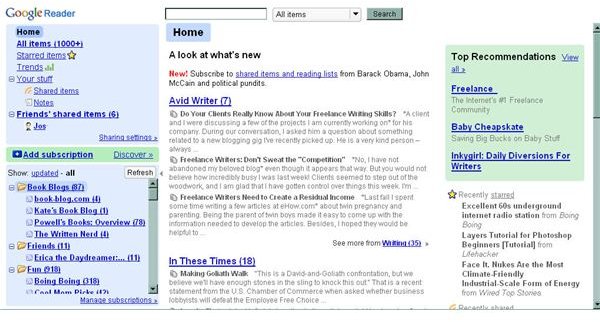 Editor's Note: Google Reader is being shut down on July 1, 2013. Users are encouraged to use Google Takeout in order to transfer their accounts to other RSS feeds. This article was orginally published in 2008 and has been archived but left up for informational purposes.
What is Feedly?
Feedly is a Firefox add-on that is fully integrated with Google Reader. If you use Google Reader and Firefox, but haven't installed Feedly yet, you are missing out. Google applications have notoriously nice, clean interfaces, but let's face it—Google Reader is a little boring. Feedly creates a magazine-style look for your feeds, so it's much more appealing to look at, but it's not just a pretty face.
Google Reader Vs. Feedly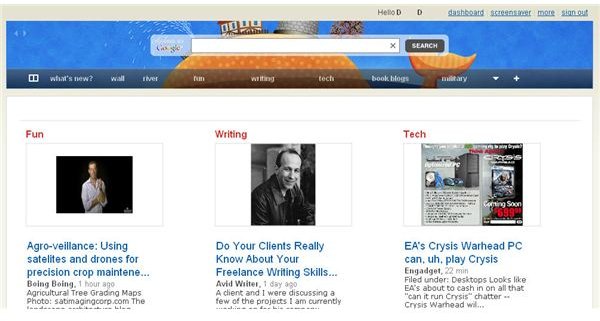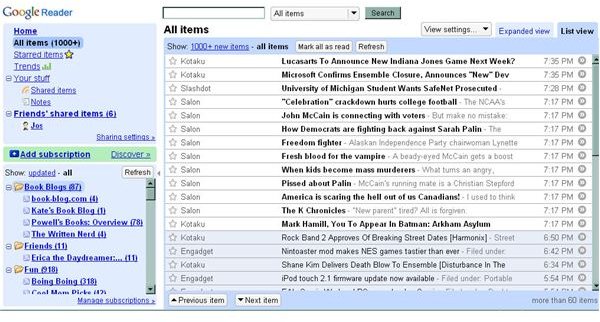 Google Reader + Feedly
Feedly is fully integrated with Google Reader. Just install the Feedly add-on in Firefox 3. It will create 4 tags in Google Reader to organize everything. Automatically, all your Google Reader feeds are viewable in Feedly. Feedly will also automatically use your Google Reader tags. When you read an item in Feedly, it is marked as read in Google Reader. Recommending in Feedly will also share in Google Reader. If you annotate a post in Feedly, it will add a note in Google Reader. All of these actions occur simultaneously in both, so have fun, but use caution.
The Wall and The River
The Wall is where all your friends' shared and recommended items can be viewed. Users who are friends of friends will also be d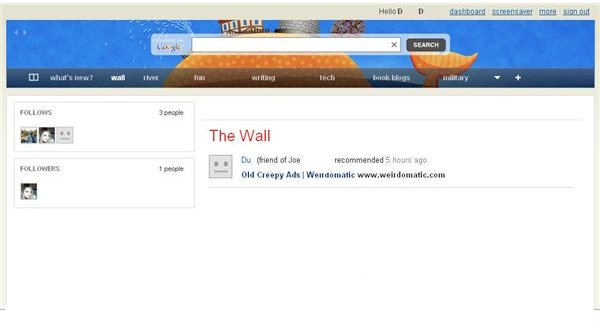 isplayed if their settings (and yours) allow it. If they've annotated an item, it will be viewable when you click the item. The River is your new items page. Clicking the River link will take you to a list all unread items organized by the time they posted, as opposed to your front page which is organized by the feed itself.
Other Sources
Feedly will also accept feeds from Firefox Bookmarks, My Yahoo, Netvibes, and Bloglines. You must log in to Netvibes and Bloglines before adding them. They are not integrated in the same way that Google Reader is though.
Feedly and Social Connections
Click on the plus sign on the right side of your Feedly page to add social connections. Currently, Feedly integrates with Twitter, Friendfeed, Yahoo Mail, and Gmail. If you enable those options, it creates links below an item from your feeds to instantly share an article without leaving Feedly. Friends that you follow in Twitter will be added to your left side navigation menu automatically. You will see updates in real time. Friends that you follow in Feedly are also granted access to your Google Reader shared items without being friends on Google. Their shared content is saved to z.feedly.people folder in Google Reader.
Advertising
While most site owners don't seem to be making use of it yet, Feedly has provided a space where they can show sponsored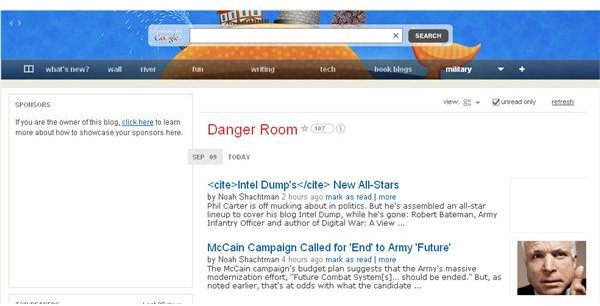 advertisements. It's a fairly large space, but it will be up to blog owners to decide how annoying they make it. Hopefully it doesn't become obtrusive.
More Menu
Clicking on more will bring up a small menu. The menu has links for Spring Cleaning, Preferences, Keyboard Navigation, and uninstall Feedly. Spring Cleaning shows a list of all your feed titles. They're color coded so you know how much you read them. Red means you never read it and could delete it. Orange means you're not keeping up. Green labeled feeds are ones you read regularly. Everything else is white. You can also access Spring Cleaning via your dashboard. The Preferences link allows you to customize Feedly options, like selecting which of four templates you want to use for subscription pages. Clicking Keyboard Navigation will pop up a menu of all the keyboard shortcuts for Feedly. You won't ever want to click the fourth link.
Big Orange Button
Installing the Feedly add-on creates a round, orange RSS button on your toolbar. It is a bit large and some folks get rid of the button. I like it. Clicking the button takes you to your Feedly page. If you hold I down for three seconds, it will bring up a Feedly screensaver.
Google Search Integration
After you've installed the Feedly add-on, it integrates with Google Search. Any time you perform a search in Google, Feedly results show up in a little section at the top. They will only come up if you have related RSS feeds that are fewer than 7 days old, so it won't annoy you with old links that you've already read.
Room for Growth?
Feedly continues to grow and change. I predict many more features with even more customization in the future. To stay up-to-date and get the latest and greatest Feedly news, check out the official Feedly blog.
This article has been placed in our archives.
This post is part of the series: Google Reader, a Comprehensive Guide
Google Reader is an easy an straightforward feed reader. Learn how to use it, along with tips and tricks to customize Google Reader.