Simple Steps to Manage Passwords, Start up page, and Set your home page in Google Chrome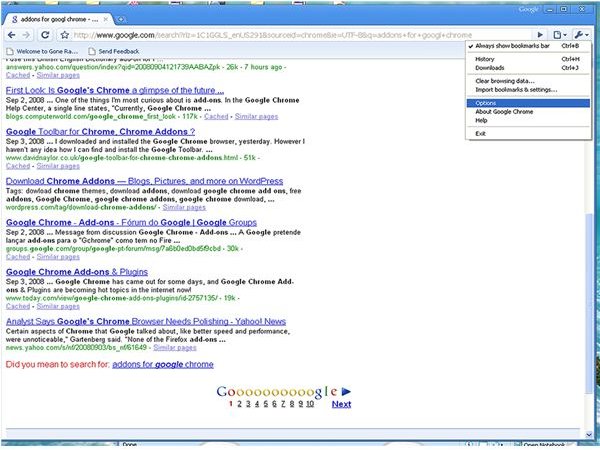 Basic Controls
Google Chrome puts you in complete control of password management, and even lets you use several pages as your homepages.
1. Open Google Chrome
2. Click the wrench icon at the top right of the window, directly under the "X"
3. Click Options. When the window opens select the Basics tab - This is where you set your homepage, determine how Google Chrome starts up, declare your search engine, and set Google Chrome as your default browser.
On Startup: Setting Your Startup Pages
These settings give you control of your landing page when you first open Chrome.
You can choose to Open the home page, url of homepage is declared in the next section.
Restore pages that were open last - this will open the page/s that were open when you last closed Chrome. Set Chrome to open several pages buy selecting
Open the following pages. To use your current page, click Use Curent. If you want set Chrome to open a series of specific pages, click Add… You can either select from a list of your recently visited websites, or enter the URL in the text box. You may select more than one website to open when Chrome starts up.
Home Page: Select your home page.
Selecting Use the New Tab Page will set your home page to a snapshot of your most visited websites and recently used bookmarks.
To set your home page to a website, select Open this page: and type in the URL of your desired home page.
Select Show Home button on the toolbar to add a "home button" next to the address bar.
Set your Default search engine by selecting your preferred search engine from the drop down menu. You can add or remove search engines by clicking Manage.
If you want Google Chrome to be your default browser, click Make Google Chrome my default browser.
Chrome also allows you to decide where downloaded files are saved, whether passwords are saved and the default language and font of all webpages you visit.
To access these options, select the Minor Tweaks tab.
Download Location - Select Browse and find the folder where all downloaded files should be stored. To create a new folder for this purpose, select Make New Folder. When you've found your desired folder, click OK to save your change.
Passwords - To automatically save all your passwords, select Offer to save passwords. If you'd rather Chrome never saved you passwords, select Never save passwords.

To view and manage your saved passwords click Show saved passwords. Select the website for which you want to retrieve the password. Click Show password. The password for that site will appear below the Show password button. To hide the pass word, click Hide Password.
To remove all passwords from memory, click Remove All. If you'd like to remove only specific passwords, select the websites to be removed and click Remove.
When you're finished, click Close to save your changes.
Images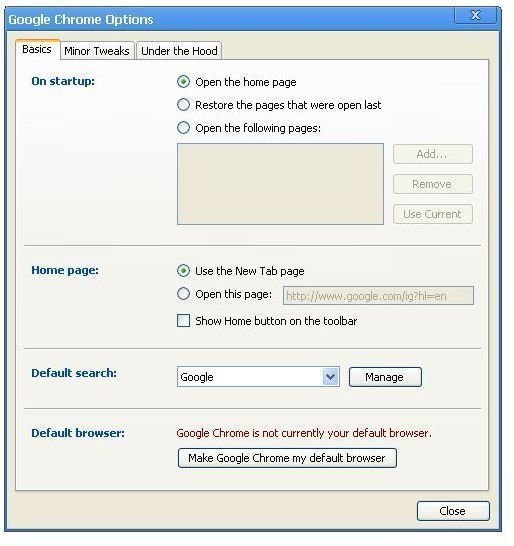 This post is part of the series: Everything You Need To Know About Google Chrome
Google's entry into browser development is the talk of the 'net. We cover everything you need to know to get the most out of Google Chrome.