Learn What are the Benefits of Google Earth Satellite Live Views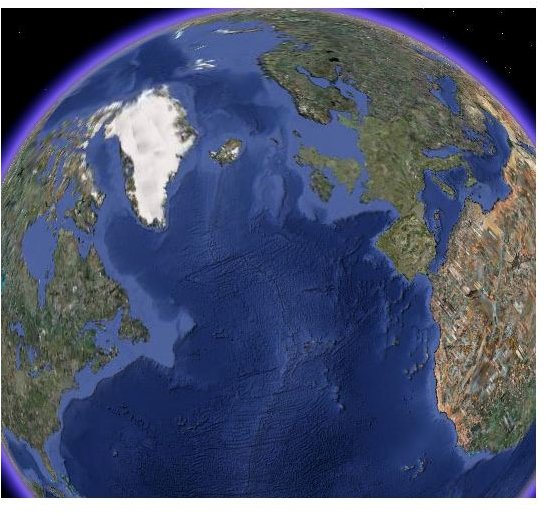 What is Google Earth's Live Satellite Views?
Google Earth allows you to view satellite photos, maps, topography and even images of buildings. Google Earth's satellite live view feeds allow you to see what the Earth looks like in any part of the world. And, you can even go back in time with historical geographical images. But, what is Google Earth's satellite live view anyway, and how can it benefit you?
Google Earth satellite live views allow you to see a variety of topography, maps and/or even business or residential buildings. The term "live" maybe a misnomer, however. While it is true that you can see any part of the world via satellite images, generally what you are seeing is a conglomerate of various satellite data over a myriad of time periods.
The images are not live as in that you can see cars passing on the street in present time. But, these maps and images are updated are a regular basis so that they are very current. And, Google Earth will highlight new content as they receive it.
Benefits of Live Satellite Images
So, what are the benefits of having live images and maps from Google Earth? You'd be surprised. Let's say that you are trying to decide between taking a tour of Rome or Pompeii, but you want more information than what the guide books have provided you. Then, why not take a stroll down these ancient avenues yourself before you even step foot outside your door?
Google Earth and their live satellite images allow you to do this. You can virtually walk down the streets of Pompeii, and see some of the ancient cities highlights. This will help you decide if it's worth the trip.
Plus, Google Earth is free. All you need to do is to download, and install it. The directions are fairly simply to follow. For example, if you want to wander down a certain street, just pull your virtual guy to that street, and then point him in the correct direction.
Google Earth also allows you to save destinations. This is again a useful feature if you're planning a trip or working on a project. You can later compare several destinations, and throw out the ones that you don't want to visit.
Another use for Google Earth's live satellite views is that they're perfect for helping students with projects. If a student needs to complete an assignment on a destination or needs to work on a geography project, Google Earth allows students to zoom into the area where they are researching. Students can virtually see the place.
For an annual fee, businesses can upgrade to Google Earth Pro. Google Earth Pro's live satellite feeds provide a variety of geographic information, including close-ups on buildings, GIS data, roads and even radius and area measurement information. For businesses that use a lot of geospatial information, these features could be very handy. Google Earth Pro also gives employers a way to share this information with others within the organization.