Troubleshooting Google - Why Isn't Google Search Working?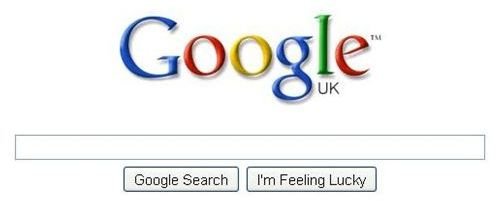 When Google Search Fails
Accessible from any Internet connected browser, Google is a superb search engine, used by the majority of users online for finding information, whether it is celebrity news, episode guides to their favourite program, technical support, or something else entirely.
As you're probably aware, information to almost everything is available via Google – and when this link is broken, problems begin.
Whether you search from a special field on your browser toolbar or via the form on Google.com, if you can't access Google to start searching, the question "Why isn't Google search working?" will very soon be begging an answer.
Why Isn't Google Search Working?
It's a fair question and one that deserves a reasonable answer. However there are several troubleshooting steps you need to perform in order to determine the problem.
First of all, can you access other search engines? Can you access the addresses of other websites when typed directly into your browser?
Other search engines should load – however you might find that they don't, or one in particular always opens. Similarly, you might find that web pages stored in your favourites will almost all load.
However, if the answer to both of these questions is "no," then you likely have some form of Internet connectivity problem. Checking your connection settings would be the next step, hopefully with a successful resolution.
No Google = Security Issue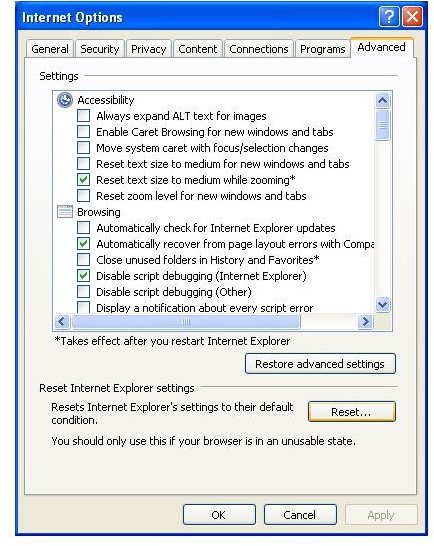 Success with connectivity issues should leave you ready to begin browsing again – however if Google is the only search engine that won't load, it is likely that the answer is that you have some form of security issue. Often Trojans and other malicious software can hijack your browser, making it pretty useless.
If you're unable to open Google on your primary browser, try using an alternative – if you're already using Firefox, try the same website with Internet Explorer. Alternatively, visit www.opera.com and try their browser.
The chances are however that you're using Internet Explorer. An up-to-date copy will have some security features included that you will be able to employ to effectively "reset" the browser. Wtih Internet Explorer 7 and later, this can be done as follows:
In Internet Explorer, go to Tools > Internet Options > Advanced tab.
Click Reset… under Internet Explorer settings; the next screen will have the same option, click this also.
It can take a few minutes for this to complete, but when Internet Explorer finishes resetting, click Close in the dialog box, and restart Internet Explorer. You should find that Google can now be used.
Other Fixes to Repair Access to Google Search
You should have installed on your computer the most up to date Windows Updates, in order for you to maintain the integrity of your operating system. Similarly, your anti-virus software should be kept up to date.
There is a strong possibility that whatever security issue is preventing access to Google, it needs to be dealt with via either your onboard anti-virus software, or by also running virus checks using the following tools.
Malwarebytes – download a free version from www.malwarebytes.org
Trojan Remover – download this free tool from www.simplysup.com
Hitman Pro – this is available from www.surfright.nl
Each of these tools should be installed and run in turn on your PC, with the displayed results set for deletion or quarantine.
With all security issues resolved, you should find that Google is once more available through your chosen browser. In future, should you or a friend wonder why Google search is not working, this set of instructions should provide you with the right answers.