Adding, Changing and Removing Google Chrome Extensions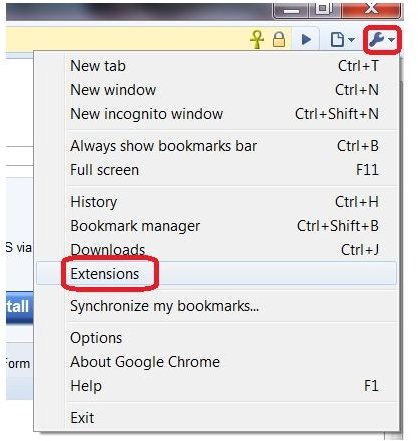 There are Google Chrome extensions that help you bid on eBay, search on Facebook, and even bookmark YouTube videos. There are others that allow you to watch the stock market, learn foreign languages and check the availability of domain names. In short, Google Chrome extensions can make just about any online task more convenient.
Installing Extensions
You can find and install Google Chrome extensions to suit your needs and your tastes. Go to chrome.google.com/extensions to learn more. You can also click Tools > Extensions > Get More Extensions, for a more convenient way to add extensions, directly in Chrome.
Browse the available plugins by ratings, such as Most Popular, Most Recent, or Top Rated. You can even enter a word or phrase into the Search box and press Enter. When you find an extension you want to add to your Google Chrome browser, click to select it and then click the Install button. Click Install once more to confirm that you want to install the extension. An icon for each one that you install will appear on the Google Chrome address bar.

You can also install them at third-party sites, such as ChromeExtensions.
Removing Extensions
Once you find all of the extensions that are available, you might (understandably) go a little nuts installing dozens of the cool, fun, and helpful options. In doing so, your toolbar can quickly become loaded with them. Also, buggy downloads or simply having too many can cause problems with your browser. Fortunately, disabling or uninstalling then is easy.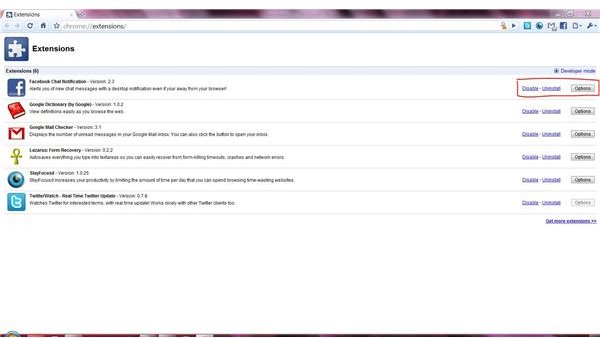 Click the Tools icon in the upper right corner of your Google Chrome window. It is the one that looks like a small wrench. Select Extensions to view a list of all of the extensions you currently have installed in Google Chrome. Click Disable to the right of one you want to remove it from the toolbar without uninstalling it from Google Chrome. If you disable it and later decide you want it back, simply go back to your list of extensions and select Enable. You may also notice that each one has an Options button to the right**.** If this button is active, click it to select custom settings for that particular extension.
Finally, you can click the Uninstall button located to the right of the plugin. Click Uninstall again to confirm that you wish to remove the selection. It will be removed from your list of extensions and from the toolbar immediately.