Orkut Registration - Signup for the Social Networking site from Google

Orkut from Google
Orkut is a popular Social Networking site from Google. Though it is not as popular as Facebook or MySpace in the United States, Orkut is a popular destination for getting in touch with friends and family in countries like Brazil and India. Recently Google released some user interface updates and launched a revised Orkut BETA version that is swanky and much more user-friendly than the regular version. If you're looking forward to signing upto Orkut this article should help you out.
Orkut Registration/Orkut login
If you already have a Google account you can easily use that as your Orkut login information. In case you do not already have a Google account then you can sign-up for one at the Orkut login page. On clicking the "Join now" button, you will be taken to a page where you can create a Google account which will let you access Orkut and other Google services available to Google Account holders.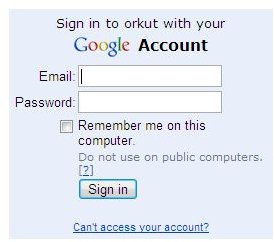 If you do not already have a Google account, then it is time to create one. A Google account can be created right from the Orkut homepage. Click on the "Join Now" link to get started with your Google account creation process. This process is very simple and a brief one, after filling out information like your name, email address and date of birth you should be quickly on the way to your Orkut profile page.
Once you have filled in the relevant details in the form and have accepted the terms of service agreement you are on your way to Orkut, the Social network from Google. Once you are on the Orkut page you can look up friends and colleagues or better yet invite them and help join Orkut.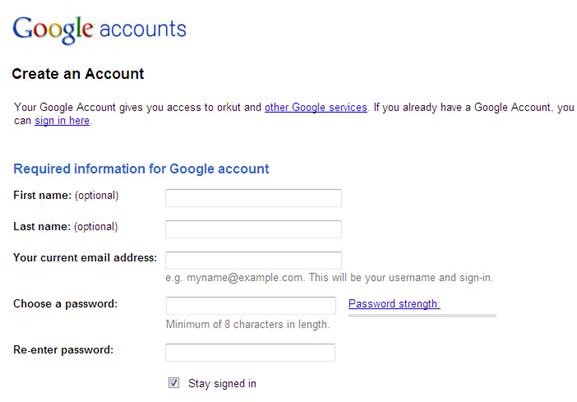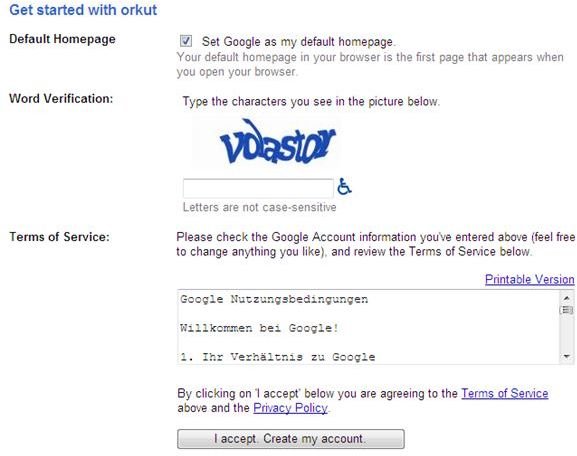 The Orkut homepage will allow you to setup your profile page, add friends and join Groups or Communities that you may be interested in or better yet start some yourselves. Lately Orkut has added several interesting features, like a beautiful slideshow option to showcase your photos, a fabulous voice and video chat option that allows you to directly talk face to face with your friends and family on Orkut, colorful themes that can used to design your page as you wish etc. The "open social standard" of Orkut allows a developer to write some interesting applications, as well, that can be used throughout Orkut and come in really handy.
As Orkut is a Google property they have already started adding integration features with all their other services, for example, YouTube. Now you can embed any video from YouTube into your Orkut profile page and easily share it with your Orkut friends. There are also extensive privacy options built into Orkut so that you can select what and with whom you would like to share your content. You can read more about the new features and what's happening in Orkut at the Google Orkut blog.