Better Gmail 2 Firefox Add-on Improves Gmail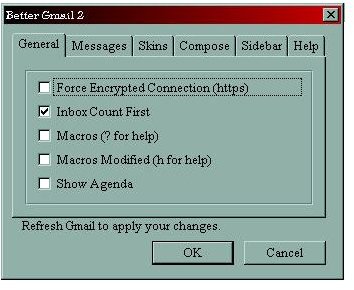 What is Better Gmail?
A brief introduction for those of you who have never used the Better Gmail extension for Firefox—Better Gmail is a Firefox add-on developed by Gina Trapani of Lifehacker. The first version, compatible with Firefox 2 and the old version of Gmail, added a truckload of features to Gmail. Better Gmail is a collection of Greasemonkey scripts all in one package. For those of us who didn't want to go digging for scripts and installing them individually, Better Gmail was a miracle.
Then there was finally an upgrade to Gmail and Firefox 3 launched. All the Better Gmail users were out of luck because the add-on was no longer compatible. You could choose between using the old version of Gmail or give up on Better Gmail, but now Better Gmail 2 has arrived. Thank you, Gina.
Better Gmail 2 is compatible with the new version of Gmail and Firefox 3. It has fewer features than its predecessor, but it's a lot cleaner. If you still have the old Better Gmail installed, uninstall it by clicking Tools/Add-ons/Better Gmail/Uninstall. Restart Firefox before installing Better Gmail 2. Here is the full list of Better Gmail 2 features. The ones I can't live without are underlined.
General
Forced https connection
**
Inbox Count First—Shows number of new messages on your browser before anything else
Macros
Macros Modified
Show Agenda
Messages
Add Row Highlights—Read messages are yellow. New ones are green.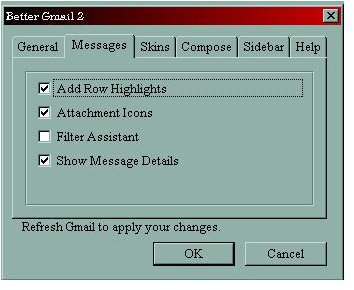 Attachment Icons—Replaces the paperclip with program-specific icons like Word doc.
Filter Assistant
Show Message Details—Automatically shows sender details.
Skins
Four Gmail skins–Gmail Redesigned is the most radical one.
Skin Previews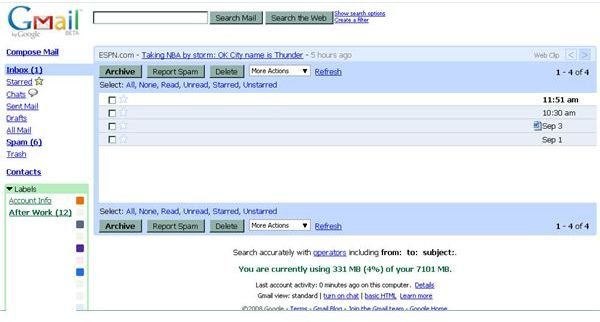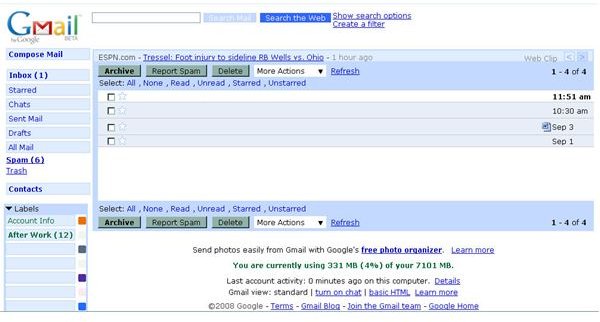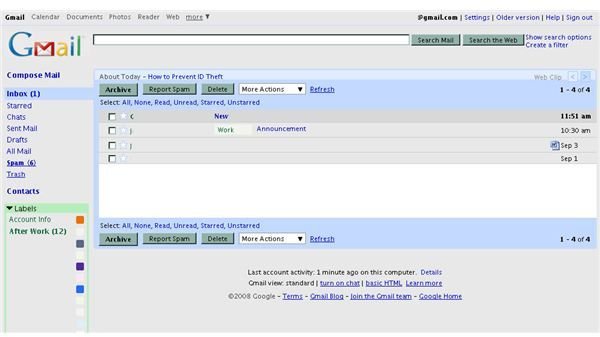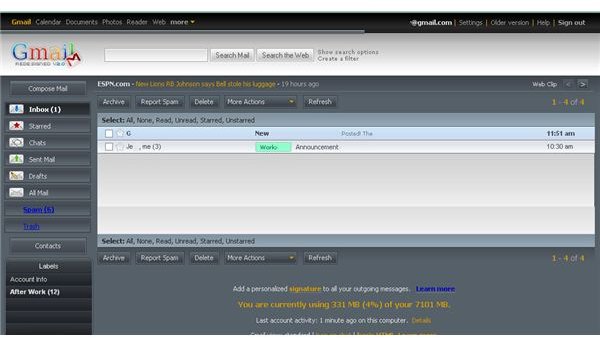 Compose
Bottom Post in Reply—Only works with plain text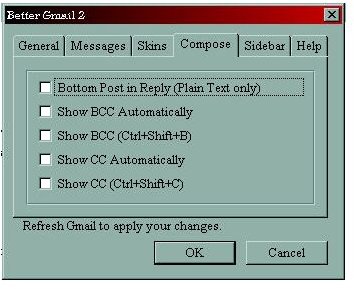 Show BCC Automatically
Show BCC using Ctrl+Shift+B
Show CC Automatically
Show CC using Ctrl+Shift+C
Sidebar
Folders4Gmail—Allows you to go old school and use folders to sort messages.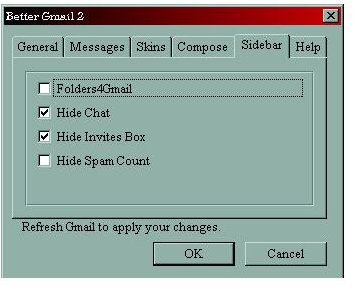 Hide Chat—Great for anyone who never uses Gmail Chat.
Hide Invites Box—Most Gmail users don't need to see this every day anyway.
Hide Spam Count
Help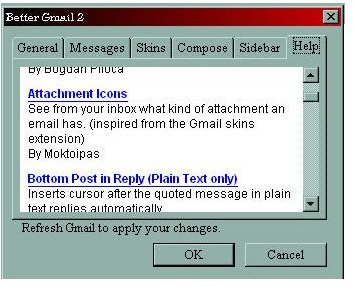 All of those options can be selected/de-selected in the options menu for Better Gmail 2. There's also a Help tab. The Help tab lists links for each individual script. If you have a problem with a particular script, you should contact its creator.
If you've never used Better Gmail, check out each one. Play around with each option to decide what you like the best. If you find yourself yearning for more customization options, install Greasemonkey and check out all the gmail scripts at UserScripts.