Best Google Chrome Apps to Extend Chrome's Functionality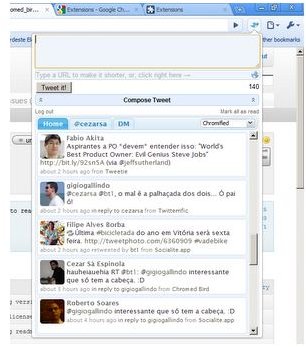 1. Chromed Bird
Chromed Bird is just one of many Google Chrome extensions developed especially for Twitter users. This is the first Chrome app that I've installed simply because I don't want to install another desktop application just to monitor my Twitter account. Using this extension, you can do most of the stuff you usually do on the Twitter website. This includes posting tweets, browsing all of your timelines - @mention, DMs, Favorites and Lists. You can also post new tweets, reply, share and preview shortened URLs. A notification counter for new tweets is also enabled.
2. One Number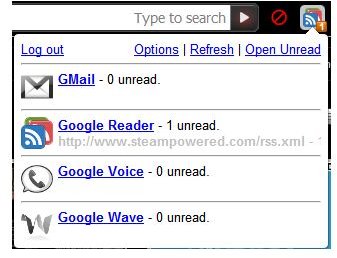 If you have Gmail, Google Reader, Google Voice and Google Wave accounts, you definitely want to install this Chrome extension. One Number checks and notifies you of updates on those accounts in addition to letting you browse those updates right within an open Chrome tab.
3. Google Reader Notifier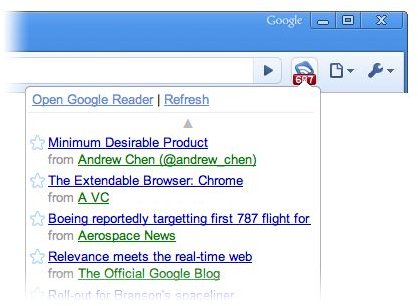 If you check your Google Reader account on a regular basis, you may want to have this Chrome app installed. Google Reader Notifier simply displays the number of your unread Google Reader items and gives you a preview of your reading lists. You also have the option of opening your Google Reader account on a new Chrome tab if you want to.
4. Facebook for Google Chrome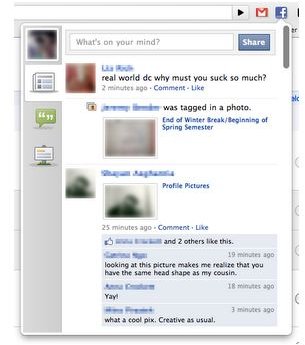 This is an unofficial Facebook app for Google Chrome and yet, it comes in handy if you don't want to visit your Facebook account all of the time. Facebook for Google Chrome lets you check your Facebook news feed, wall and notifications. It also lets you post updates directly to your Facebook profile.
5. Google Translate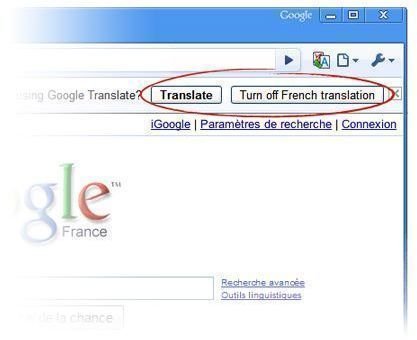 If you work with foreign-language sites, this Chrome app is a must-install. Google Translate lets you translate a page in a language of your choice. This extension also tells you if the main language of the page you are browsing is different from the one you're using for Chrome.
6. Fast YouTube Search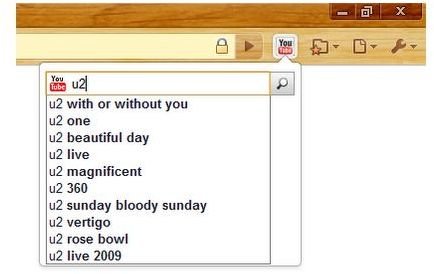 Here's a simple Chrome extension that adds a toolbar icon for searching YouTube videos. Fast YouTube Search is a must-have for Chrome users who visit YouTube a lot and search for interesting videos to watch.
7. Clickable Links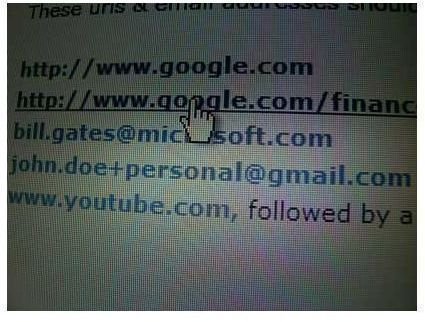 The Clickable Links Chrome extension comes in handy whenever you encounter external links that are not clickable. It turns URLs that starts with https://, https://, and ftp:// into clickable links.
8. Flixster Movies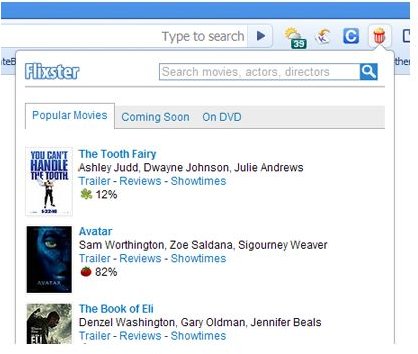 The Flixster Movie Chrome app lets you find out what movies are opening this week, what movies are coming out soon, view Rotten Tomatoes critic scores, and more. It's the number one movie app on Facebook, iPhone and Android. Now it's available as a Google Chrome app. It's a cool extension to have on your Chrome installation if you're a heavy Flixster user.
9. AdBlock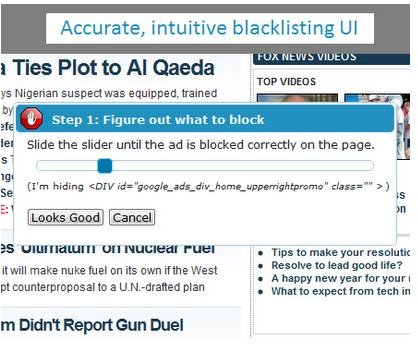 If you were a previous Firefox user before turning into Chrome, you've probably installed this plugin in Firefox. As a Google Chrome extension, AdBlock brings its advertisement blocking technology to Chrome to make your browsing experience a pleasant one. This extension features awesome speed, and an intuitive blacklisting wizard.
10. Docs PDF/PowerPoint Viewer (by Google)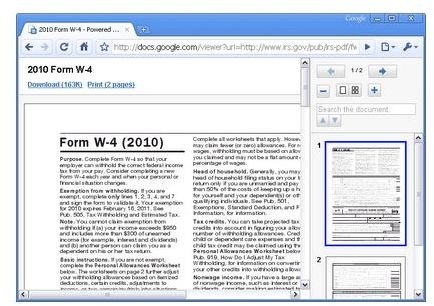 Here's a simple Chrome app designed by the Google Team. The Docs PDF / Power Point Viewer automatically previews PDFs, PowerPoint presentations, and other docs supported by the Google Docs Viewer. If you work with these files a lot and encounter them while browsing the Internet, this app will save you some time by saving the files and letting you view them using the associated desktop sotware.