Better Web Searching - Using the Google Search Engine Advanced Search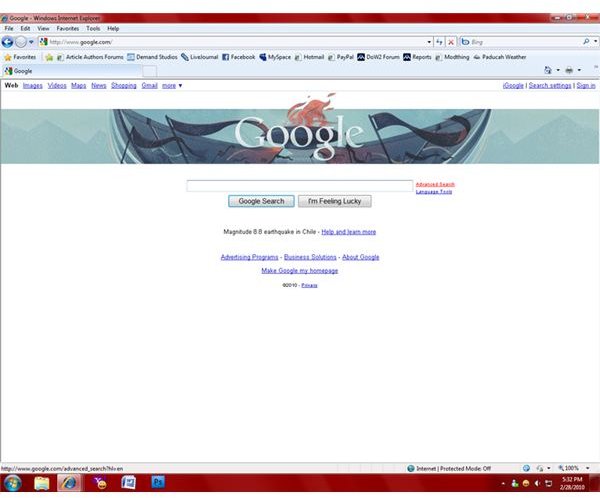 The Google advanced search feature allows Google search engine users to restrict the results that show up when they search so that they can find what they're looking for without having to wade through pages of results that barely match their keywords. The advanced search feature is accessible through a link on the right side of the Google search entry field. Clicking the "Advanced Search" link will take you to another page on the Google website where the advanced search form is located. The form contains all of the options that can be used to narrow down the scope of Google searches.
Using Google Advanced Search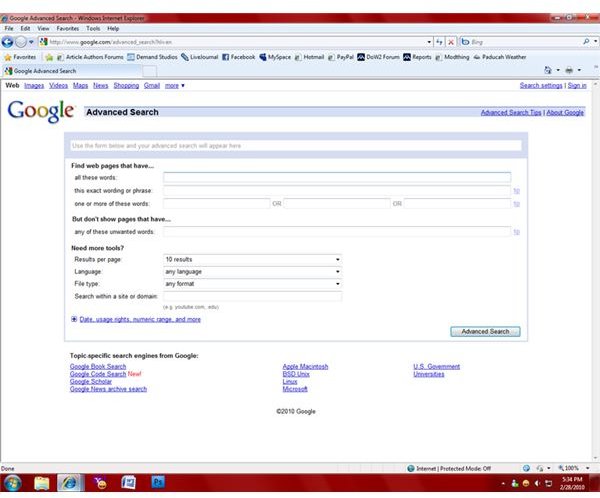 There are several ways that you can use the Google advanced search form to help you to get better searches and find what you're looking for quickly. The first several lines of the advanced search form can be used to search for pages that have any words in your keyword phrase, all of the words in your keyword phrase, or one or more of several different words that you might be searching for. Better yet, you can use the Google search engine's advanced search feature to restrict words from your search so that pages containing those words won't appear in your results. You can also set custom display options from the advanced search page, specifying the number of results as well as the language and file type of the results which are shown. If you know the site that you want to search, you can even restrict your search activities to a specific domain. Once you've set all of your search parameters, all you have to do is click the "Advanced Search" button to perform your search just like you would with any other Google search.
Additional Options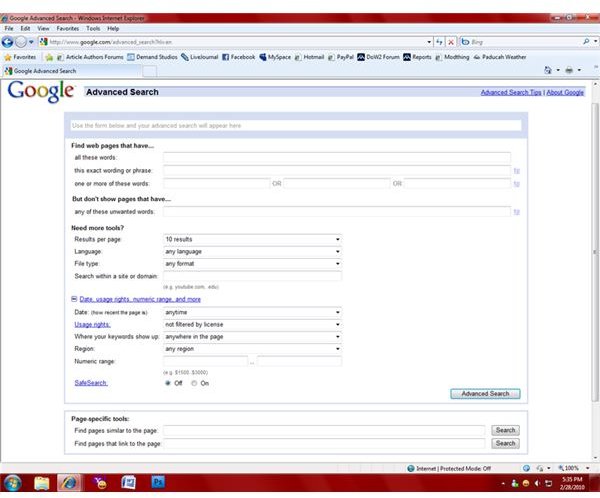 If the standard search options that the Google search engine's advanced search feature offers aren't enough, there is an expandable link at the bottom of the page which offers users a few additional options. You can use these features to restrict your search results to a specific date range, making sure that your results aren't too old, and you can also specify a region and the usage rights that the results offer. Google advanced search can even restrict results based on where in the page your keywords appear. If you have a web page that you wish to use as a reference, you can even search for results that are similar to the page in question or for websites that link to that particular page.
Image Credits: Screenshots by J. Edward Casteele