How To Submit a Website to Google for Indexing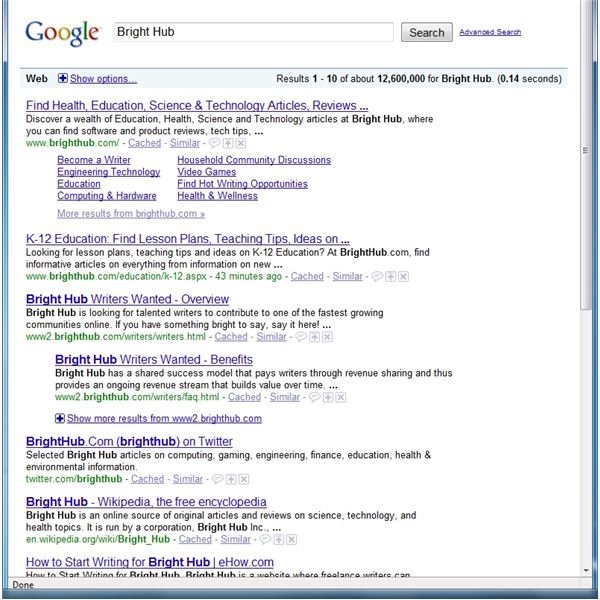 Being indexed in Google is undeniably important if you want people to find you website. Google's crawler called Googlebot scours the web for new and updated content, indexing what it finds.
If you have a brand new website, it might take Googlebot a while to find and index you website. Also, it may take Google a while to figure out what content you actually have on your site and how it compares to similar sites. Read on to learn how to submit your website to Google.
How Google Works
As stated above, Googlebot is constantly searching the web for new and updated content. This content is then ranked using an algorithm known only to Google and its employees. Essentially, the content on your site is in constant competition with websites containing similar content.
When you publish your website, Google will eventually find your site and automatically index it for inclusion in search engine results pages (SERPs) that display when people search using its search engine.
Unfortunately, sometimes Google has trouble finding your site. This is especially true if you host your website on a shared hosting account server. The good news is that you can submit your website directly to Google rather than wait for your site be indexed naturally. The bad news is that there is no guarantee whether or when Google will actually add you to its index. Still, if it has been a while and your website still isn't indexed by Google, you at least have this option to get things started.
Submit Your Website to Google
Submitting your website to Google is a simple process with a few caveats. To begin, go to the Google Submit webpage. Notice that Google informs you that it does not add all submitted sites nor does it make any guarantees or predictions about if or when your website will appear in its index.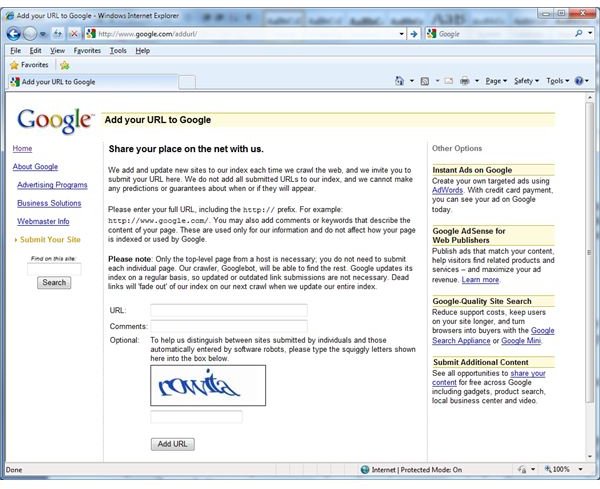 Next, notice that Google requires that you include the full URL to your website. This means you should submit your website in the form:
Notice three important element here. First, you must include the https:// part of your web address. Second, you must include the www in the URL. Many people aren't used to using these elements when surfing the web because most web browsers insert the https:// part for them and many hosts don't need the www to direct you to the website you want. Here, though, they are crucial. Finally, notice the extra slash at the end of the URL. It is the same kind of slash in the https:// part.
The next thing you need to do is make sure you submitting just the top-level page of your website. If your site has multiple pages, you need only submit the top page which is normally the frontpage of your site. You don't need to submit each page individually. Just submit the top page and Google will automatically find the rest.
When submitting your website to Google, you have the option to add a comment on the content of your page. A few words or phrases is enough. It just gives Google a heads up on what to expect but won't significantly affect how you page is indexed.
This is definitely not an opportunity to try to beat the system and engage in black hat techniques to try to rank higher on the SERP. Think of this submission as the first impression Google will get of your site. You are just introducing Google to your site, not trying to gain an undeserved advantage over other websites.
Before you submit, Google asks you to type in the squiggly characters in the box and click the Add URL button. This step is only in place to avoid people from using programs to submit websites rather than having them submitted by a person. When done, click the Add URL button and you are done.